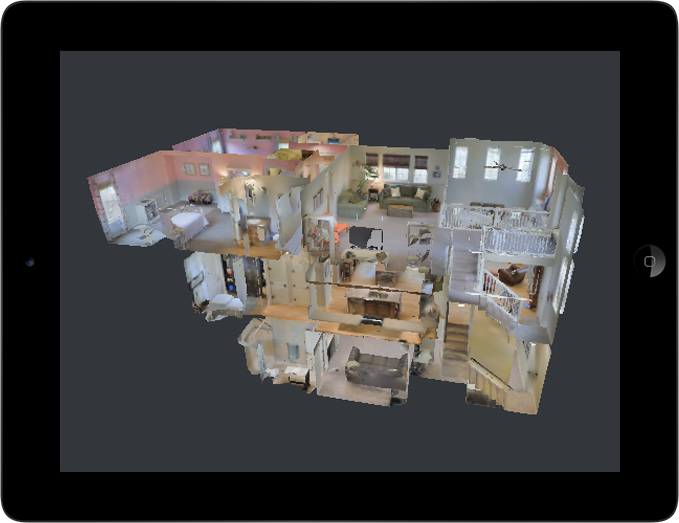 Exciting news: we're expanding our Matterport offerings to include floor plans, commercial services, and new markets!
Watch our video for more info, or keep reading to see the full press release.
HouseLens, Inc., the nation's leading provider of visual marketing solutions for real estate, is expanding its Matterport 3D offerings with the addition of new markets, floor plans, and commercial services.
"Matterport is an innovative company, which makes their products a natural fit for HouseLens' innovative approach to real estate visual marketing," says HouseLens Founder & CEO Andrew Crefeld. "We're excited to have even more industry-leading 3D options to offer our customers."
HouseLens recently joined the newly formed Matterport Service Partner program for premier Matterport service providers. The company has also been steadily growing its stable of Matterport Pro 3D cameras and now services some 40 markets with the 3D technology.
Other additions to HouseLens' Matterport offerings include 2D floor plans generated from the 3D scans, plus Matterport services for commercial real estate.
"The floor plans are something our customers have been asking for, so we were very happy when Matterport asked if we'd like to join the beta group," says HouseLens President David Greenberg.
Like HouseLens' other Matterport offerings, the floor plans come with a very affordable price tag.
HouseLens 3D HouseView Models, powered by Matterport, start at just $200 for up to 3,000 square feet, with bulk packages available for further discounts. Floor plans are available for the introductory price of just $49 for up to 5,000 square feet. And commercial scans are available at the industry-leading price of just 10 cents per square foot.
"For anyone who hasn't tried Matterport yet, this is really the best time to take the plunge," Greenberg says. "The technology has proven itself, and we're constantly expanding our reach to make it accessible for every top U.S. real estate market. It's the perfect way to add that competitive edge to a listing."