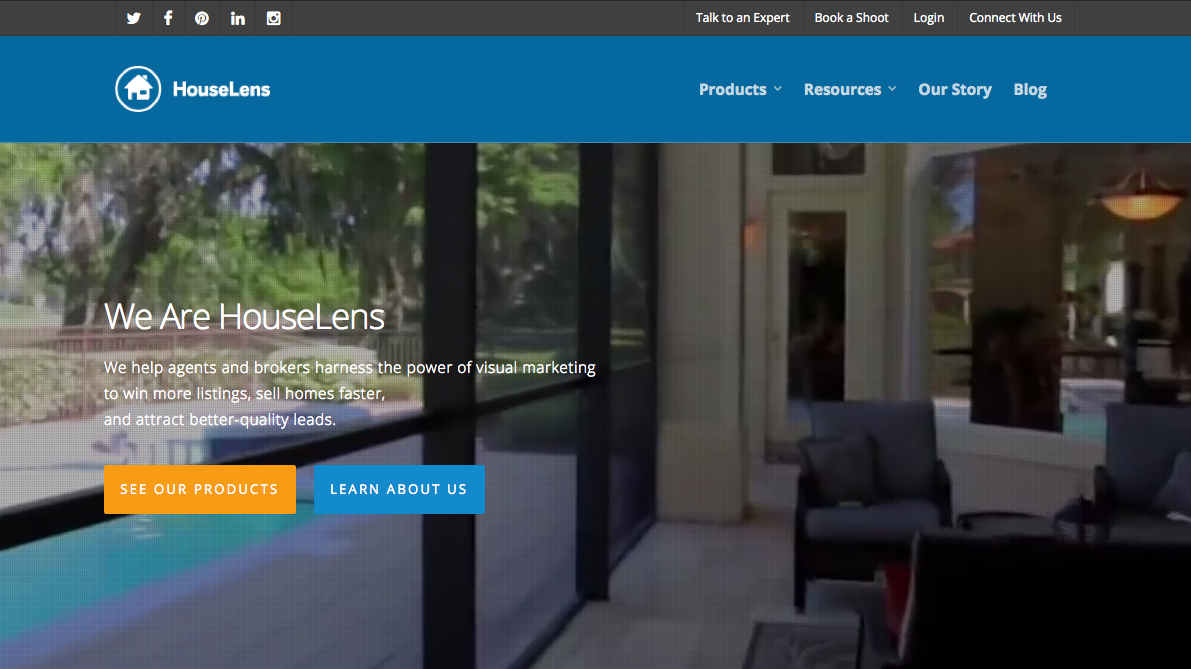 Last week, we posted about our new website and the reasons you might want to overhaul your own web presence.
If you've actually decided to take the plunge, why not benefit from our experience? Here are three helpful lessons we learned from our own project.
You Get What You Pay For
Our director of creative services has a favorite aphorism, passed down to him from a mentor: "Fast, cheap, or good – pick two."
In other words: pay less for your site, and you're likely to sacrifice in other areas. For instance, there are many affordable, attractive DIY templates available, but most have limited flexibility or functionality.
And inexpensive help is available – in the form of part-time freelancers or cut-rate developers, for instance – but it usually comes with strings attached. You'll probably have to accept a longer timeline or a finished product that's a bit less polished (and maybe not quite bug-free).
HouseLens wanted a quality site on a short deadline, so we paid a bit more to work with Centresource, our city's best web design firm. It was worth every penny. They were attentive, smart, and creative. They delivered a quality design on time. And when it came time to flip the switch, we had not a single hiccup or bug.
Development is a Two-Way Street
If you hire a professional to design your site, don't assume the project is out of your hands.
A good pro will want to meet at least twice: once to plan out the site, and again to do a beta reveal*. In between, there should be email or phone exchanges to keep things on track.
You'll get the most for your money if you come to these meetings prepared to ask intelligent questions and give informed responses. Make sure you understand your own brand and have a fairly clear idea of what you want to accomplish with your site.
Once development is underway, respond promptly to any emails or calls from your pro. It's OK to check in if you haven't heard from them in a while – after all, you're paying the bill!
At HouseLens, our marketing team was in daily contact with our design firm, and our president attended our planning session and beta reveal. During the final two weeks – during which we uploaded content to the site and conducted quality testing – we devoted nearly 200 staff hours to the project.
As a result, we had minimal delays or surprises during development and launched right on time.
Sweat the Small Stuff
Building a new website is exciting. But don't let the excitement distract you from the nuts and bolts – pay attention to behind-the-scenes details. These can make or break your user experience, plus affect your ability to maintain and update the site going forward.
With our new site, for instance, we chose a mobile-first design. That meant we had to consider details like button size, alternate images for embedded videos, and whether to use sidebars. Without careful attention to those details, user experience would suffer on tablets and phones.
Since we're a visual content producer, we also had to think of how best to showcase our video offerings. Many sites simply embed from YouTube, but we wanted a more polished presentation. So we purchased a Vimeo Pro account and created special display settings for all our embedded videos. The result is a distraction-free presentation that puts the focus on HouseLens, not the video player.
Finally, we took the time to research content management systems and choose one that meets our particular needs. Our CMS is photo- and video-friendly, easy to use, and lets our marketing team quickly update any area of the website. (If you need something similar, we recommend WordPress or Drupal.) As a result, we can create gorgeous landing pages like this one in just 20 minutes!
Overall, we couldn't be happier with our new site. The rebuild was an exciting and rewarding process, and we hope our experience helps you make the most of your own site!
*Beta reveal: a walk-through of the website that takes place after the developer has finished quality testing, but before the site goes live.