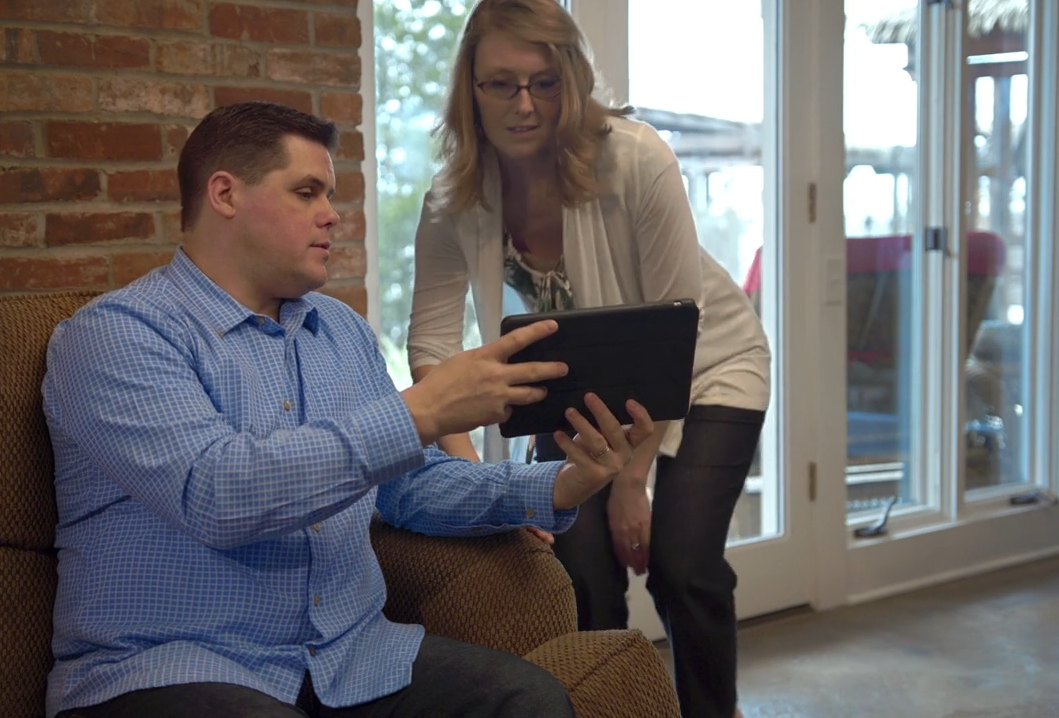 You've invested in attention-grabbing visual marketing content for your latest real estate listing. Now what? Try these 10 easy to ways to maximize your ROI and get more eyes on your listing. (Note sure how to do some of these things? Check out our video tutorials for step-by-step instructions.)
Share everything on your local MLS. The average MLS accommodates photos, but what about your video or 3D model? If you have an unbranded property page that includes them (like the ones HouseLens provides to our customers), you're covered. Just paste the URL of the property page into the "virtual tour" spot for your MLS listing.
Share everything on a listing portal. Like your local MLS, the major real estate listing portals play fairly well with photos. Zillow goes one step further and accepts 3D models, too. For the rest of your media, just paste the URL for your branded property page into the "virtual tour" slot.
Embed your video or 3D on your website. Hopefully, you have a website that's easy to update with video or 3D, or at least someone who can do those updates for you. 3D models, YouTube videos, and Vimeo videos all come with embed code – simply copy and paste into the appropriate place on your site.
Upload your video to YouTube. YouTube is still the Internet's No. 1 video search engine, both generally speaking and for real estate specifically. So uploading your real estate listing video to YouTube is an excellent way to get more eyes on your listing. Organize your videos into channels and tag them with keywords to make them even easier for buyers to find.
Share it all on Facebook. YouTube is the most popular video search engine, but Facebook is the most popular video-viewing platform, thanks to its native-video capability. Simply embed your video into your status update using YouTube or Vimeo embed code, and it will play automatically in your friends' newsfeeds. The site also allows you to embed photos or 3D directly into your posts, or you can organize your photos into albums. And those are just the free options: you can also build a Facebook ad around your listing photos or video.
Share it all on Twitter. Twitter now allows users to add multiple photos to a post, which is ideal for showcasing a house. You can also share your video via a YouTube or Vimeo link, or share a link to your 3D model. Just keep in mind that each set of photos or link will take up 15-20 of your 140 available characters.
Share your photos on Pinterest. Pinterest will allow you to share video or 3D links, but this particular site works best with photos. Choose the 2 or 3 most stunning photos of your real estate listing and post them with great descriptions. You can even organize photos using neighborhood-themed boards, or use your listing photos to illustrate design, decor, or DIY ideas (e.g., "The sellers created this beautiful paneled wall using reclaimed oak from a barn on their property!").
Share your photos on Instagram. Think of Instagram as a younger, hipper Pinterest. It's a great platform for sharing real estate listings that might appeal to Millennials and young Gen Xers. Share the 2 or 3 best photos from your listing, and organize them with hashtags to help people find them. Create hashtags by neighborhood, home feature, or design theme: #eastnashville, #kitchens, #midcenturymodern, #farmhousechic.
Include it in your email marketing. Any decent email service provider (ESP) will allow you to include photos. And if you have a very good ESP, you should be able to share your videos, as well. We love Emma, which has fantastic delivery rates and a host of easy-to-use features. Just keep your visuals above the fold – the area people can see without scrolling – to help pull people into the email. And make sure to link them to a full listing page with lead-capture capability.
Share it at networking events. If you use a mobile-first provider like HouseLens, you can take your content with you. Just pull up the branded property page on your phone or tablet to share photos, video, and 3D right on the spot. This can be handy at broker's opens, office mixers, and other places where you might encounter agents who have active buyers.
Do you have easy tips for getting more eyes on a listing? Share them in the comments!