HouseLens is excited to announce a new add-on for your 3D models: Mattertag™ Posts!
Mattertag™ Posts allow you to tag property features right in your 3D model, so buyers can learn more about the property as they explore. This helps increase engagement and the amount of time buyers spend viewing your listing.
Here's what a Mattertag™ Post looks like in action: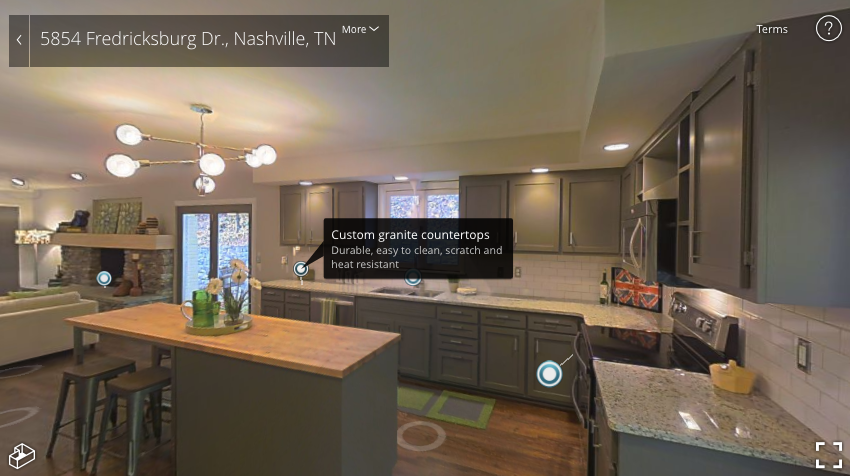 Wherever buyers see a pin, they can hover with their mouse to make the tag appear.
Best of all, you can add Mattertag™ Posts to any 3D model, even an existing one! Prices start at just $50 for up to 10 tags.
Here's how to make it happen:
Call HouseLens Customer Service at 888-552-3851, or book a 3D scan here on our website.
Share your tag information with Customer Service over the phone, or fill out our online Mattertag™ Posts form.
Customer Service will add the Mattertag™ Posts to your model, and they will be immediately visible to viewers. If you submit your information by 2 p.m. CT, we can even provide same-day service!
Give us a call or hop over to the Book a Shoot page, and start harnessing the power of this exciting new feature today!