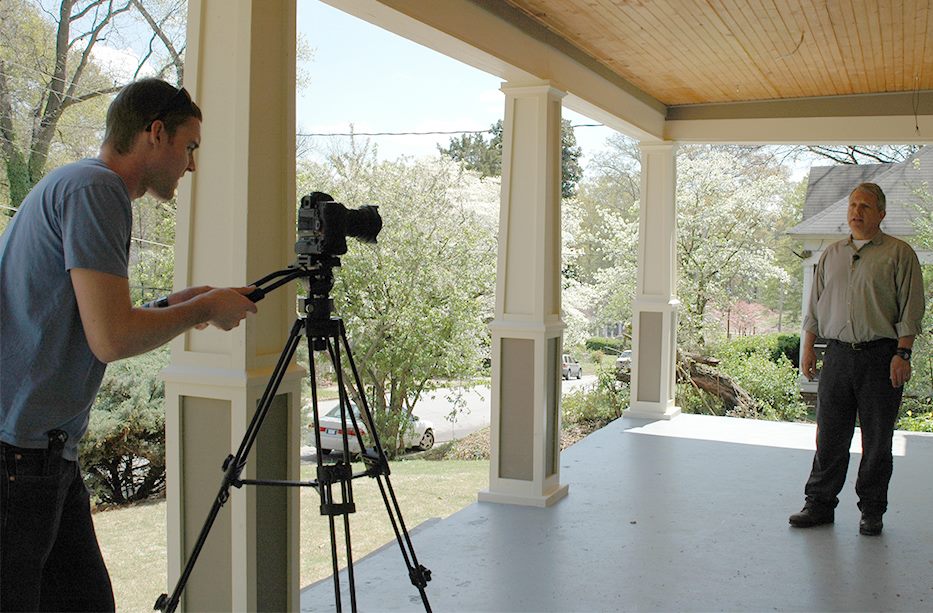 Last week, I posted three reasons Facebook video is good for your real estate business. Put another way, I shared the "why" of Facebook video for real estate. This week, we'll look at the "how."
When using Facebook video to grow your real estate business, there are key ways to maximize effectiveness. Here are my top four.
Watch Your Ratio
When deciding what kinds of videos to share on Facebook, follow the 80/20 Rule: only 20% of your content should directly promote your business. The other 80% should inform, educate, and/or entertain your audience.
Why follow this ratio? Today's home-buyers and -sellers have plenty of places to go for information. If you don't provide them with video content that's relevant and engaging, they'll just find another source.
For the 20% of your content that's promotional, share:
videos of listings
video open house announcements
your agent bio.
For videos that inform, education, and entertain, share:
community videos or neighborhood tours
videos of local festivals or other fun events
how-to videos about DIY projects, gardening, or home maintenance
videos about applying for a mortgage, what to expect from a home inspection, and other aspects of the home-buying or -selling process.
Don't have the time, budget, or know-how to produce these videos? Share quality content from YouTube or Vimeo – just make sure you give credit to the owner!
Embed, Don't Link
When you share your videos on Facebook, the best strategy is to embed instead of link. This will allow the video to play automatically as it passes through people's newsfeeds.
There are two ways to embed a video in a Facebook post:
Copy and paste the embed code from a video-hosting platform like YouTube or Vimeo.
Upload your video directly to your Facebook page.
The first option is faster and easier, but the second allows for more customization. You can choose a thumbnail, write a caption, even tag people. Plus, once you upload a video to your page, it stays in your library for future visitors to find.
Not sure how to upload video to Facebook? Follow our easy, step-by-step tutorial, above!
Invest in Ads
Especially if your budget is tight, Facebook ads should be your first priority for advertising spend. They're incredibly cheap, allow for hyper-specific targeting, and are very easy to create.
The Facebook Ad Manager is located under the triangle at top right of your Facebook window, or you can use the mobile app. When you create an ad, your three primary steps are:
Choose an objective.
Choose your audience (targeting).
Choose your content.
I recommend choosing an objective that allows you to track your audience. Tracking lets you segment out the people who showed the most interest in your business, so you can advertise to them again. Especially if you tailor your content, this can help move them farther along in the decision process.
Go Live
Facebook recently released Facebook Live, a feature that allows users to post live video to their accounts. For most people, the option is available for personal accounts, business pages, groups, and events.
Possible real estate uses for Facebook Live include:
live video tours of listings
live video supplement to open houses (especially if you've set up a Facebook event for the open house)
live video clips of community events
short lessons on helpful topics (think "DIY Tip of the Week" or "The First Step to Pre-Qualifying for a Mortgage").
One tip: if you're going live, don't hand-hold your phone. Instead, use a tripod or a tool like the HouseLens Smartphone Stabilizer to get a smooth video that won't leave your audience feeling motion-sick.
For some more helpful tips on going live, plus step-by-step instructions, see this helpful post from Social Media Examiner.
Do you have any helpful tips for using Facebook video? Share them in the comments!