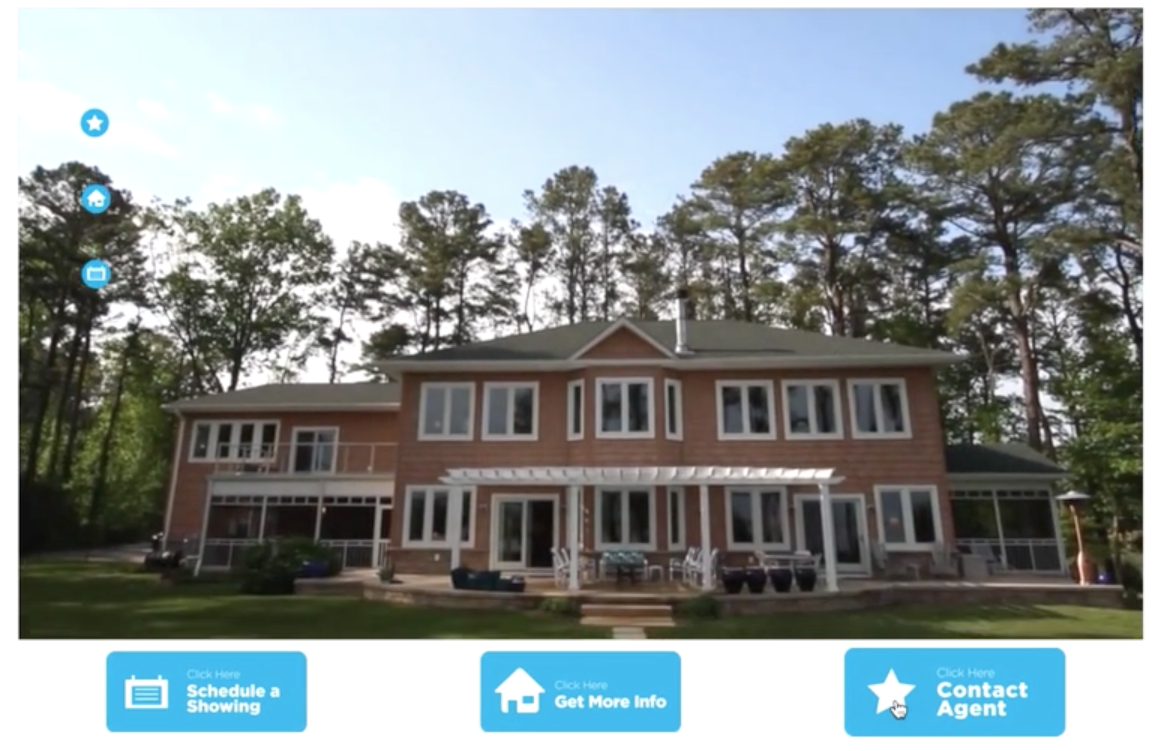 If you've been following our series on Facebook video, you've learned that it's an effective (and easy-to-use) tool for growing your real estate business.
Now you've got another reason to try it: HouseLens is about to release lead-gen videos for real estate. This new video offering has lead-capture functionality embedded right in the video.
When you combine our lead-gen video with Facebook advertising, you get an easy, affordable way to capture quality leads by ZIP code (or any other targeting method you want to use).
Here's a step-by-step guide for how to set it up.
Start by selecting "Create Ads" from your Facebook menu (the little triangle in the top-right corner of your screen). Facebook will bill your ad to whatever credit card is associated with your account.
Then choose your objective. HouseLens hosts your lead-gen video on a gorgeous single-property webpage, so you'll want to select "Send people to your website."
Now it's time to target. Start with ZIP code, residential status (yes, Facebook knows when people are likely to move), or any other relevant criteria. You can choose multiple options to help narrow the field.
A note about placement: mobile and desktop news feed are more expensive in absolute terms, but they also tend to deliver far more click-throughs. So when your objective is obtaining clicks to your landing page, news feed placement is the best value for your money.
Next, choose your budget. You can go as small or as large as you like, but here at HouseLens, we get very good results spending no more than $5 per day. In real estate terms, that's just $150 for a month-long, lead-gen campaign targeted by ZIP code!
Finally, choose your content. Select a single-image ad and upload a thumbnail from your video. Then enter a headline and text, choose your call to action, and enter the URL for the single-property webpage that houses your lead-gen video.
Once your ad goes live, it will appear according to the placement(s) you chose. When people click on the video thumbnail, they'll go right to your single-property webpage, where they can watch your lead-gen video. As they watch, interactive graphics will appear in the video. When they click, they'll be prompted to complete a simple lead-capture form that will go straight to your inbox.
How cool is that?
Learn more about HouseLens lead-gen video on our News page.