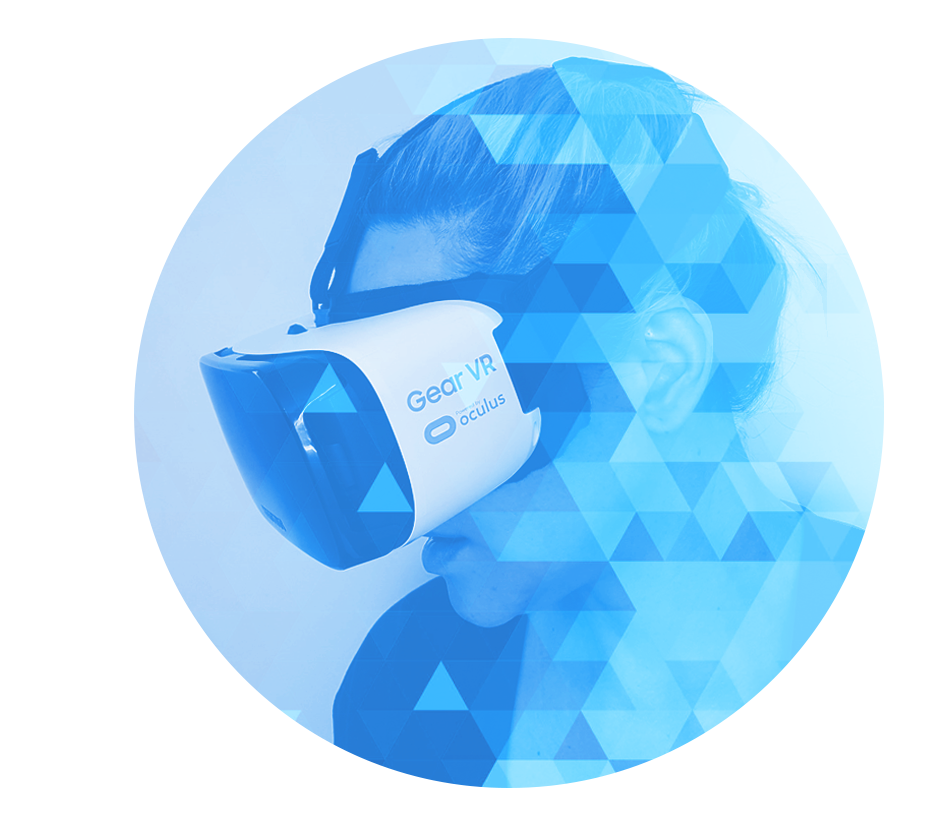 Have you caught VR fever yet? Virtual reality is one of the latest marketing tools to hit the real estate industry, and odds are that it's here to stay.
Especially if you're unfamiliar with the technology, however, you may not be sure of the best way to get VR content for your listings. At the moment, there are two primary sources of VR content: 360 videos and animated 3D models.
Not sure which one is best for your listings? Consider these pros and cons.
360 Video
Pros
360 video is DIY-friendly. You can use an affordable specialty camera, such as the Ricoh THETA or Samsung Gear 360, or even a smartphone app (Splash is a popular option).
360 video is also compatible with the largest number of platforms. Since it's just normal video, shot in 360 degrees, you can use it with the most basic VR headsets. You can even upload it to YouTube, which makes sharing super-easy. Depending on how they're created, 360 videos may also be viewable without a VR headset – so you can still get marketing value out of the video, even if the person watching isn't equipped for VR.
Cons
The production of a 360 video involves "stitching": the process of piecing together individual images or clips to form the full-circle view. This process tends to leave visible seams in the video. 360 video is also of noticeably lower quality than regular video – about 1/3 to 1/2 the resolution of standard HD video, in fact.
Most importantly, 360 video is not interactive or even walk-through. It has to be shot from a fixed position. From a real estate perspective, that means VR created from 360 video is not much better than those obsolete 360-degree photo panoramas. The buyer has no ability to actually move through the home while viewing it.
Animated 3D Models
Pros
VR constructed from 3D models is, first and foremost, interactive. This means buyers have a highly immersive experience, as though they are actually walking through the home. They can also explore the home in greater detail, since they are not bound by a fixed perspective. If they want to get close enough to see the pattern in the custom tile backsplash, they can.
3D virtual reality is also of better quality than VR built from 360 video. The resolution is still not equal to high-res photos or HD video, but it's close. In a good-quality 3D VR space, buyers will be able to read the brand names on the appliances.
Cons
3D-based VR content is more expensive to produce than 360 video. If you want to do it yourself, you'll have to shell out several thousand dollars for a 3D camera rig. Or you can pay a few hundred dollars (about the cost of a low-end 360 video camera) to have a service provider like HouseLens scan a listing for you.
VR Content built from 3D models is also compatible with fewer platforms. You must have a headset to experience it. Viewed without a headset, the content will just appear as a split image. However, there are affordable headsets available – you can get a quality, comfortable model for under $100.
Our Recommendation for VR Content
For real estate, we strongly recommend 3D-based VR content. The entire point of real estate VR is to tour a home, and you can't do that properly without interactivity. Without 3D-based VR, you're just offering buyers a slightly fancier version of a photo panorama. There's not really anything special about that.
In addition, the difference in quality is significant. Showing buyers a 360 video of a home is like giving them fuzzy photos. They don't like the experience, and it reflects poorly on your professionalism as an agent.
True, 3D-based VR content will cost you a bit more, but it's still very affordable. HouseLens only charges $125-150 more to add 3D to a photo shoot of an average-sized home, and the VR upgrade is free. Buyers without a headset can view the 3D model, and buyers with a headset can view the VR version.
Have you tried VR for your listings yet? Share your experience in the comments!