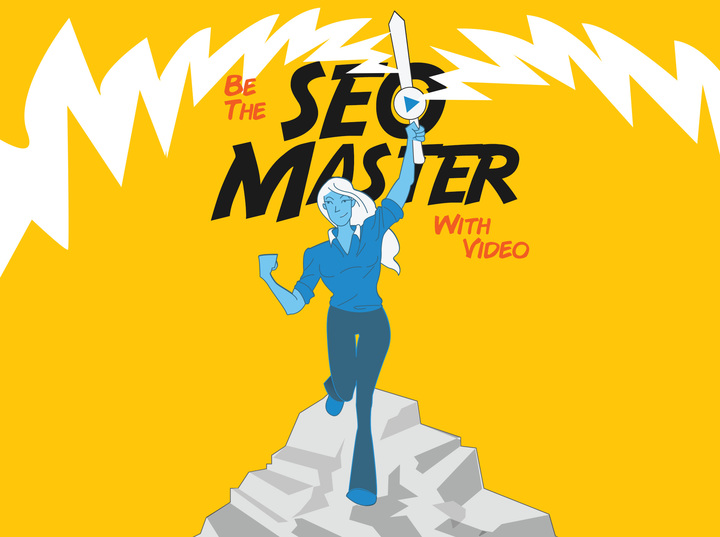 SEO is a famously complicated – but important – part of any effective marketing strategy. Particularly in the real estate industry, where property searches start online and everything is highly localized, SEO is something agents just can't ignore.
First, a little background: search engines use top-secret algorithms to determine which webpages are the closest match to a user's search query. SEO is the process of tweaking your website so that it ranks well with those algorithms. Google's algorithm, of course, is the gold standard, and appearing on page one of Google is pretty much the Holy Grail of SEO.
Quality visual content, particularly video, is a key way to boost your odds of achieving that Holy Grail. Here's why it works.
Engaging Content Boosts SEO
According to Google's own Search Quality Senior Strategist, quality content and links to your webpages are the top two factors that affect search rank. No one knows precisely how Google defines "quality content," but we do know that they prioritize engagement.
Engagement indicates how interested people are in your content. It includes metrics such as how long people stay on a page or on your site, how often they click through to your site from the search engine, and how much they interact with your site (e.g., by visiting multiple pages or clicking on a call to action).
Engagement is where video blows everything else away. Here are just a few stats of many that highlight the engaging power of video:
Video-Driven Links Boost SEO
Back to Google's revelation of their top SEO factors: linking is important, too. But they have to be quality links. Paid links, indiscriminate directory listings, and other shady tactics can actually result in SEO penalties.
Video has the power to generate just the reverse: organic links from people who are truly interested in your content. This is particularly true with blogging, which is another type of content that naturally boosts SEO. Posts with video generate three times more inbound links than plain-text posts. The links tend to be from shares, which is precisely the kind of quality links you want.
And speaking of sharing, video also leads the pack when it comes to social media. Social video generates 12x more shares than text and images combined. Plus, video gets more organic reach than any other type of Facebook post. Since Google considers social media as part of your quality content matrix, a highly engaging social media presence is another path to SEO success.
Simply put, video is your ticket to a better search rank and greater SEO success.
Ready to revolutionize your marketing with SEO and video? Take a look at how you can optimize your video content to boost your listings' SEO!
Have you used video to maximize your SEO? Share your tips in the comments!