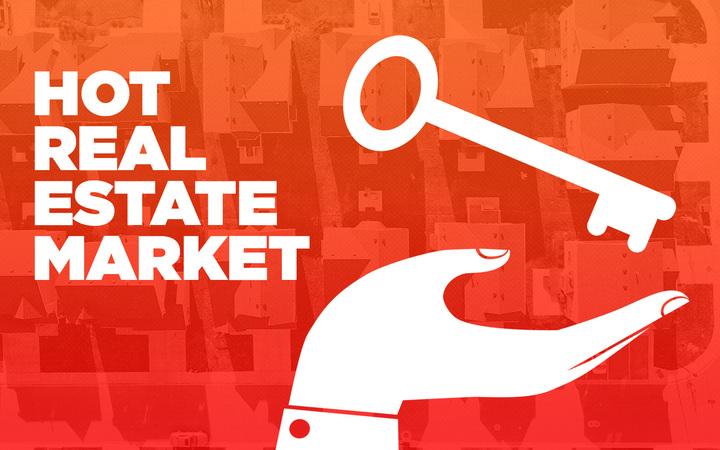 By now, you've probably seen the numbers. The U.S. real estate market is experiencing its tightest inventory in decades. Affordability is elusive. Home owners are sitting tight instead of selling. And contractors just aren't building enough homes to close the gap.
All this adds up to some very hot real estate markets, where buyers fight to outbid each other for the few homes that are actually available. In some cities, homes are selling almost as soon as they hit the MLS – sometimes before.
Why Do You Need Professional Marketing?
With the industry in this kind of condition, it can be easy to convince yourself you don't really need professional marketing for your listings. After all, why bother to invest in professional photos, Facebook ads, or other marketing tools when the house is going to sell overnight anyway?
Therein lies the problem. Marketing a listing isn't just about marketing that specific house to potential buyers: it's about marketing your business and establishing a portfolio for yourself as an agent. The housing market will eventually shift, returning to some kind of equilibrium, or even a state where buyers hold the upper hand. When that happens, you want your real estate business and reputation to be on a strong footing. Consistent, professional marketing – even when it doesn't seem necessary – is a way to make that happen.
What Kind of Agent Are You?
Every time you market a listing, you say something about yourself as an agent. So when you're deciding whether to skimp on the marketing because the limited inventory is flying off the shelves, you need to ask yourself, "What kind of agent do I want to be?"
Do you want to be the kind of agent who's known for professionalism and consistent quality? Or do you want to be the kind of agent who skates by with the minimum effort required? Do you want your listings to be held up as an example of smart marketing? Or do you want them to end up on someone's snarky real estate blog?
When people view your listings online, they form an opinion about you along with their opinion about the house. Professional marketing shows viewers that you're a competent, savvy agent – the kind they'll want to work with the next time they're ready to buy or sell a home.
Win the Listing Presentation
Professional marketing also gives you a portfolio you can use when making listing presentations. In a hot market, agent competition stiffens as the same pool of realtors jockey for fewer and fewer listings. Agents who manage to land a listing appointment must stand out from the crowd in order to win the coveted prize.
In such a situation, going into a listing appointment without a professional marketing plan is like going to a job interview in your sweatpants. Your experience may tell you that this listing will attract hordes of buyers in the first 24 hours, even if the photos make it look like a haunted house. Or you may already know a motivated buyer who'd love to make a full-price offer before the home is even on the MLS.
However, emotionally involved sellers are not going to accept your hunches (however valid they may be) as an excuse for marketing their beloved home in a haphazard fashion. They will want to see proof that you are the kind of agent who goes all-out to get a listing sold for top dollar. So bring your portfolio of professional photos, videos, and 3D models to win the day.
Auxiliary Marketing
Finally, don't forget the value of auxiliary marketing. Professional marketing for real estate is not just about listings. Community photos and videos, an agent bio, and other professionally produced content all help add to your online authority. You can use this content on your website, social media, and via email to stay top of mind with referral prospects and win business from buyers and sellers who are currently in the market.
So don't believe the myth: even if your market is hot, professional marketing is hot, too. There's no better way to grow your real estate business.