It's February, and that means two things: love is in the air, and the real estate market is waking up from its winter slumber.
As business starts to pick up, you want to make sure your listings are front-runners in the market. Here's how to show them some love so you attract the best offer for your sellers.
Put Your Best Face Forward
Picture this: you've got a hot date tonight, but you've been painting your living room all day. You're dressed in holey jeans (not the designer kind) and your baggy old college T-shirt, and you're wearing a generous splattering of the latest trendy wall color.
When it's time for your date, you just walk out the door, right? Of course not. And you shouldn't do the real estate equivalent with your listings.
This ought to go without saying, but unfortunately it doesn't: before you put a listing on the market, show it some love. Invest in professional staging, or at least have the sellers do a deep clean, declutter, and depersonalize. Make sure the landscaping is tidy and encourage the sellers to make as many repairs as possible. You'll make a knockout impression on your dates, um, buyers, and have a better chance of selling quickly and for top dollar.
Go Pro on Every Listing
You wouldn't encourage a seller to do a FSBO – don't take your own listing photos. Every listing, no matter how small the home or hot the market, deserves professional photography at a minimum. Even fixer-uppers or investment properties can benefit from professional photos, which provide higher-quality documentation of the state of the property and make it look more desirable.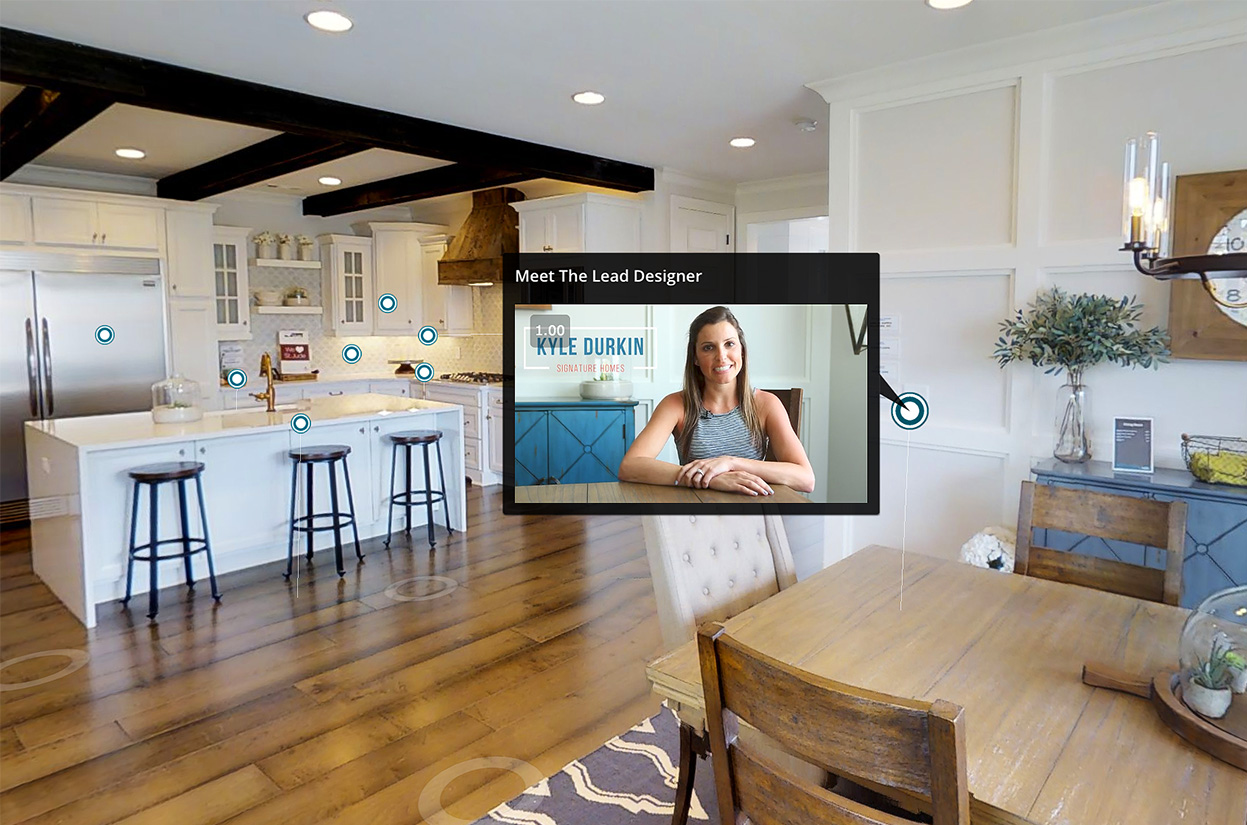 Use professional video, 3D, or even a combination of the two to show your listings some major love.
If you want to show your listings some extra love, add professional video and/or 3D. These are the types of content that pay it forward: they not only improve your listing's marketability, but they boost your social media visibility and engagement and draw more traffic to your website overall.
Plus, would you rather be known as the agent who fires off snapshots with a phone, or the one who executes a polished marketing campaign for every listing?
Go Public With Your Love
What do you do with the things you love? You tell people about them – whether "they" are your spouse, kids, favorite restaurant or latest binge-watching addiction on Netflix.
Do the same with your listings! Don't just put them up on the MLS and your website and walk away. Share them on social, run a digital ad, or try something more creative. Just remember the 80/20 rule so you don't cross the line from raving fan to obnoxious promoter.
Make it a Date
It's been said that people need love the most precisely when they're hardest to love. The same could be said for houses. Especially if your listing isn't drawing much traffic, give it some extra love by hosting a special event to attract attention.
We're not talking about an ordinary open house – though if those work for you, feel free to put one on the calendar. We're talking about something memorable that will encourage visitors to spread the love.
Think of what's special about the house or neighborhood and structure the event to highlight those qualities. If the neighborhood is a dining destination, bring in some nearby restaurants for a tasting party. For a property built in the 1930s-1960s, host a classic movie night. Or collaborate with local movers and other buyer service companies to do a helpful symposium.
Set the Listing up for Success
Any relationship does better when everyone has reasonable expectations. You won't do your listing any favors by overpricing it (no matter how insistent your sellers are), overselling its features or condition, or being a jerk in negotiations.
Instead, educate sellers so they understand the concept of market value and what to expect from the selling process. Do the same for buyers so they can make an informed decision about whether the house really is right for them. And go into negotiations with a spirit of cooperation and professionalism.
You'll earn a reputation as an agent who acts with integrity and works well with others. In an industry plagued by image problems, you'll stand out as the most desirable partner.
How do you love your listings? Share your tips in the comments!