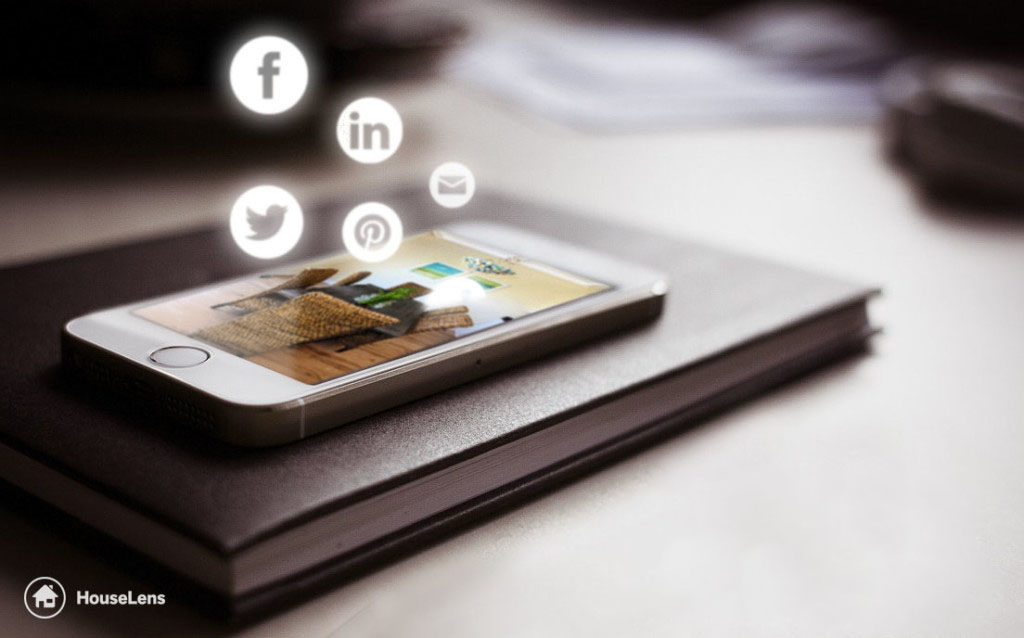 Social media is a crucial tool for effectively and affordably marketing your listings – but it comes with its own set of challenges. Aside from the time investment required to maintain a social media presence, you have to stay on top of the myriad changes the various platforms are always making.
We know social media is one of our customers' favorite places to use HouseLens content, so we're here to help. Keep reading for a heads-up on the major social media changes happening this summer, plus tips for how you can be prepared.
Facebook: No More "Likely to Move" Ad Targeting
Facebook recently came under fire for improperly sharing millions of users' data with Cambridge Analytica, a political consulting firm. The scandal – complete with government hearings and hefty fines – was only the latest in a string of controversies centered on Facebook's ad platform and data-sharing practices.
The ultimate result was a Facebook decision to phase out the availability of third-party data for advertising use. The "likely to move" ad targeting option, which is hugely popular with real estate agents and brokers, happens to be built on third-party data. This means that it will disappear soon – on August 15, to be precise.
If you lean heavily on this option for buyer ads, don't despair. There are other options, as Coldwell Banker Media Director Lindsay Listanski points out in this LinkedIn article and video.
First, Facebook has a native targeting category for people who are actively house-hunting. There are fewer individuals in this group, but they're also farther along in the process and therefore more motivated. Other options include custom audiences and lookalike audiences, which tend to engage with ads at high rates. You can create these by uploading a list of your buyer leads. Finally, consider targeting by life events that often trigger a house hunt – getting married or having a child, for instance.
Facebook: Changes to Post Scheduling
Maintaining a strong social media presence requires consistent, quality activity. You can't just set up your account, toss out a few posts, and then wait for the leads to roll in (well, you can, but you'll be disappointed). But how do you find the time for that when you're running a real estate business?
The answer is the open secret of social media managers everywhere: post scheduling. Most social media platforms will allow you to schedule posts in advance, either within the platform itself or using an app such as Buffer or CoSchedule. While you should always monitor your social accounts and stay engaged with your audience, scheduling posts in advance is a handy, efficient way to take care of the nuts and bolts of social media activity.
Facebook has long allowed native post scheduling, but as of earlier this month, the functionality has been moved to a different spot. You can no longer schedule a post from the main posting screen; instead, you have to go to the Publishing Tools section of your page.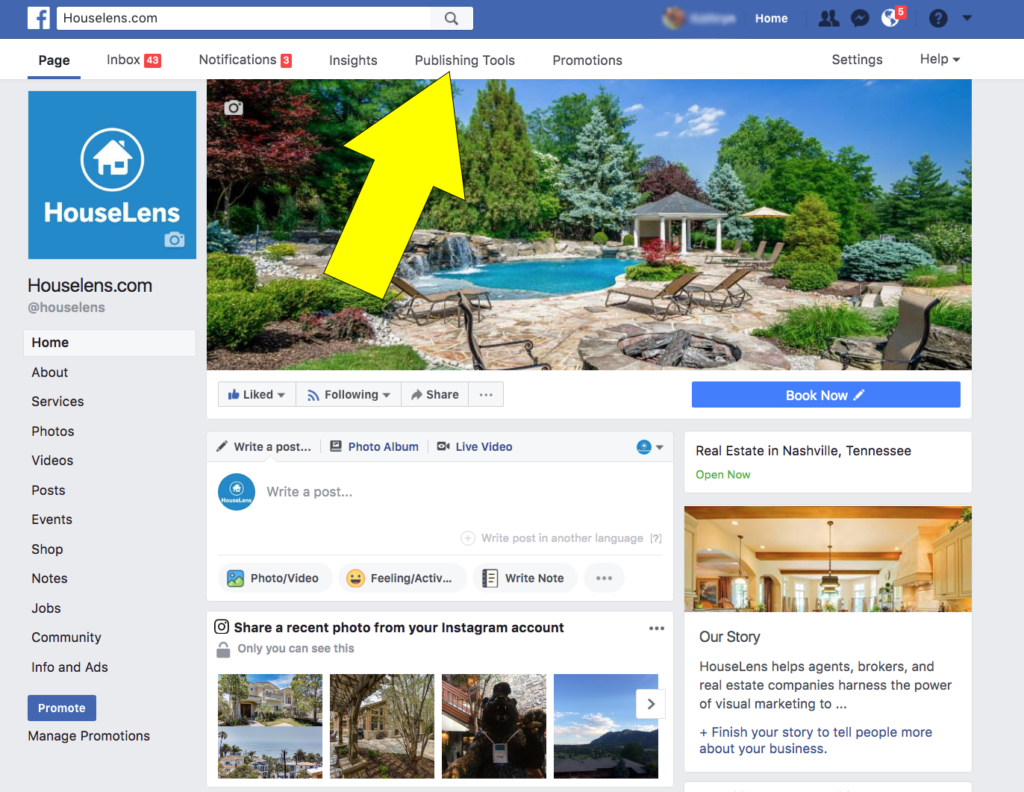 Once there, click on Scheduled Posts in the left column and then click the Create button to schedule your post.

Instagram: IGTV Allows Long-Form Video
Particularly if you're looking for a good place to use HouseLens photos, it's hard to find a better option than Instagram. The platform is an easy way to share stunning images of your listings, alongside brand-building content such as fun behind-the-scenes photos of yourself or your teammates at work.
Until recently, however, Instagram had significant limitations when it came to video. All videos had to be one minute or less in length. This made the platform useful for fun, short live videos, but you couldn't use it for longer-form content.
All that changed just three weeks ago with the launch of IGTV, a new Instagram video platform that hosts videos up to one hour long. IGTV functions as an app-within-an-app, much like Instagram Layout. You can upload videos to IGTV directly through your phone's Instagram app, or through the web. So now you can start using Instagram for house tours, community videos, and other long-form content that builds your business!
Twitter: No More Third-Party Streaming Apps
Particularly if you like to schedule tweets in advance, or you oversee multiple Twitter accounts, you may use a third-party app to manage your Twitter activity. A third-party app usually duplicates the Twitter experience while enhancing it with additional features, such as special notification, search, or scheduling options.
For some time now, Twitter has avoided providing these apps with updates for its streaming API. And now the company has announced that it will cut off streaming services altogether starting August 16.
If you use a third-party app such as Talon, Tweetbot, Tweetings, or Twitterrific, this doesn't mean your app will go dark. It does, however, mean that the app will no longer update in real time, and certain push notifications may disappear. App developers are also not certain that direct messaging will continue to work or that they will get access to any new features Twitter deploys.
There's nothing you need to do if you aren't concerned about these features. But if real-time updating and the like are important to you, you'll need to switch apps before August 16. You can use either the primary Twitter app or Tweetdeck, Twitter's native app for users who manage multiple accounts. Tweetdeck is also useful if you need to schedule posts or like to set up customized views of accounts, searches, and notifications.
Social media changes are an ongoing process, and it can be exhausting to keep up with them. Tech Crunch, The Verge, and CNet are useful sites for general news. The blogs of companies that create social media tools – CoSchedule, Buffer, Social Media Examiner, Sprout Social, and more – are also good sources of information. For social media news related specifically to real estate, we recommend following Inman News, Katie Lance, and the media teams of major brokerage brands.