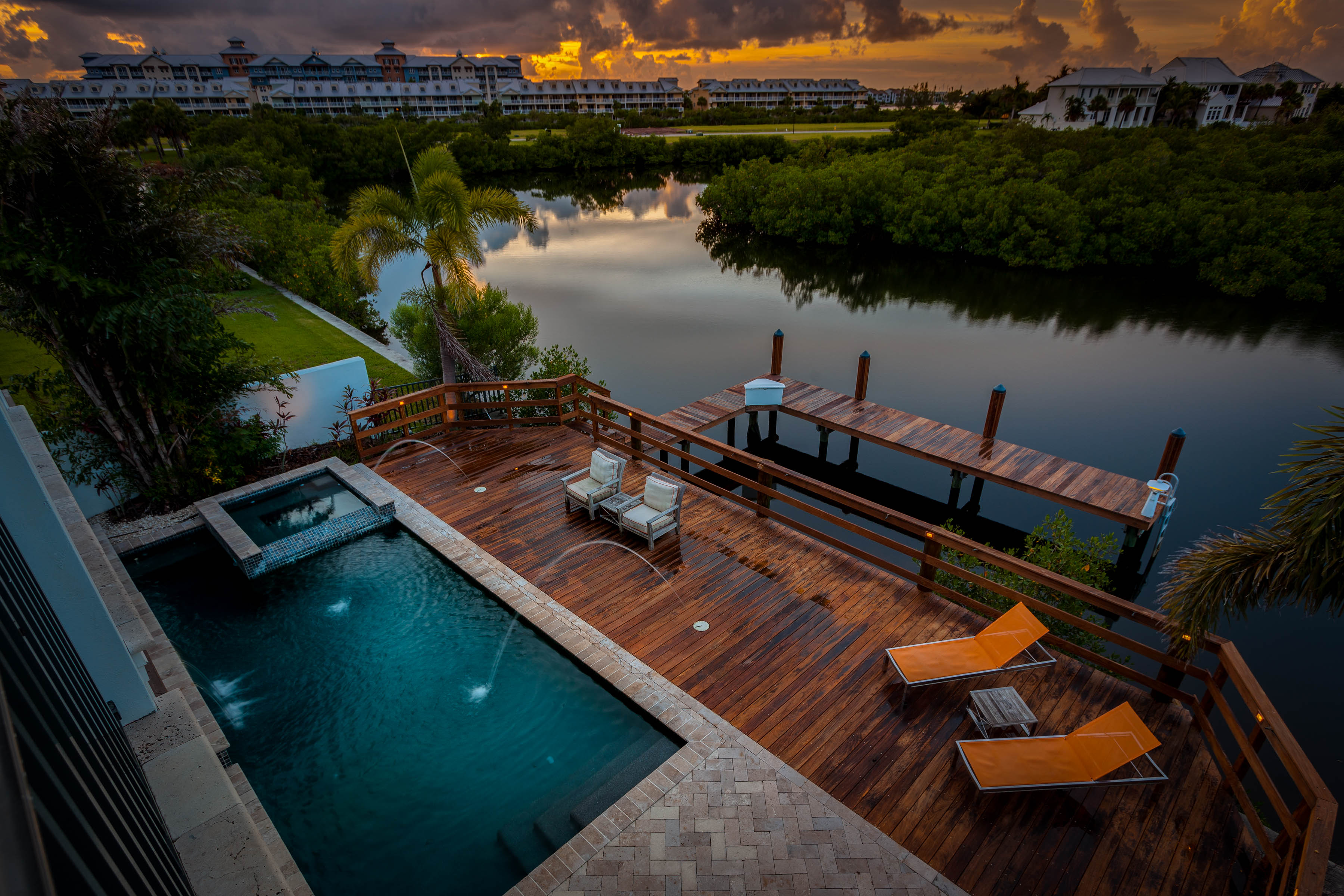 Every week, our marketing team chooses a House of the Week to share on social media. We've decided to start sharing these fun and amazing shoots on our blog, too!
This week's House of the Week is a gorgeous waterfront home in Ruskin, FL. Located about 30 miles south of Tampa, Ruskin is directly across Tampa Bay from St. Petersburg. It's also near a number of outstanding recreation areas, including Little Manatee River State Park, Tampa Pay Estuarine Ecosystem Rock Ponds, Cockroach Bay Aquatic Preserve, and Apollo Beach.
We love the amazing water views from the pool and main living area of this house! Other cool features include the unique light fixtures in the kitchen, the top-floor study, and spa-style bathrooms. Check out the photo gallery, video, and 3D model below to see for yourself!