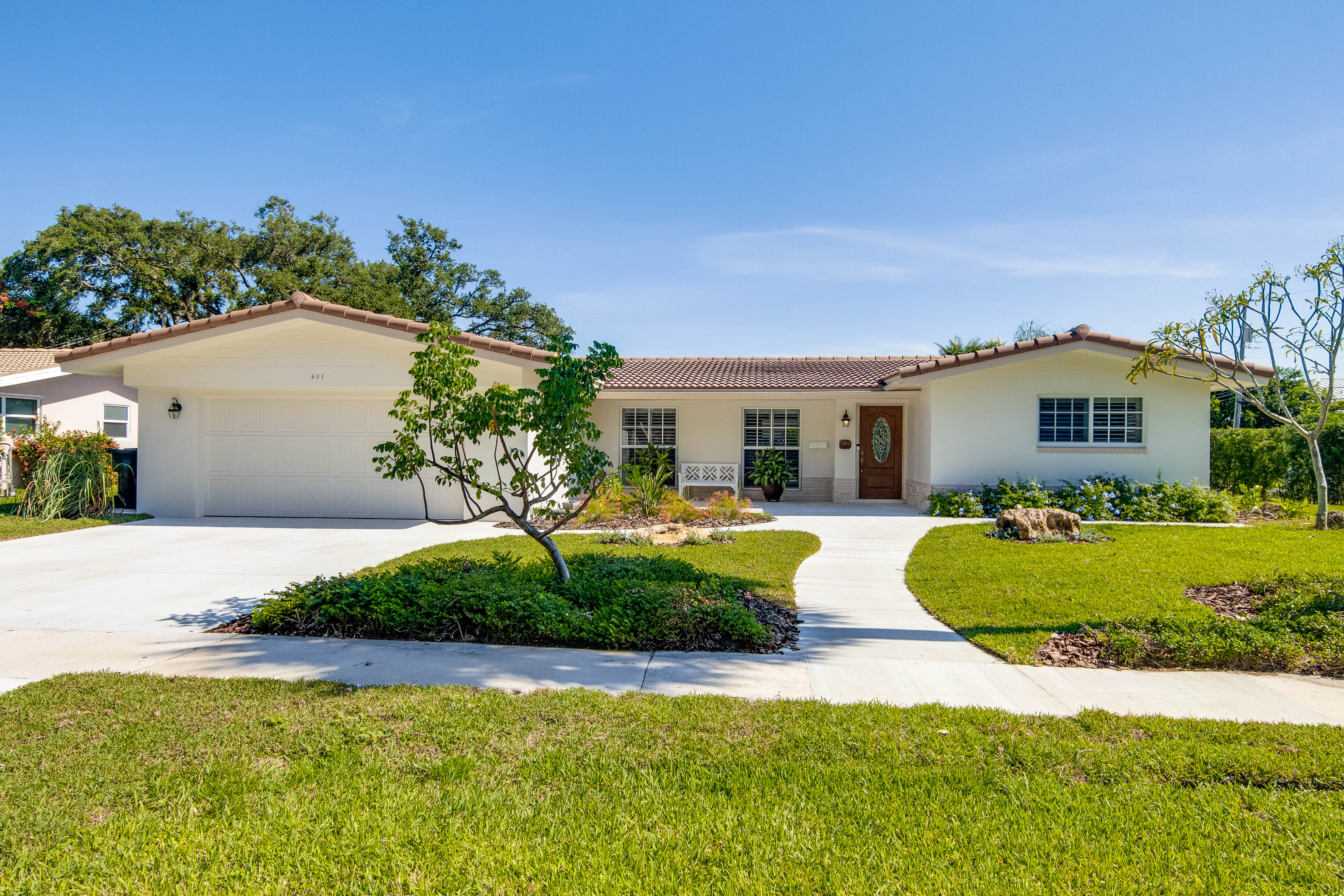 This week's House of the Week is a beachy little cottage in Boca Raton, FL! Located just north of Ft. Lauderdale, Boca Raton is part of the Miami metroplex. Some historians think it was named for "boca de ratones," a phrase that appears on 18th-century Spanish nautical maps of Miami's Biscayne Bay. The notation was a warning to sailors that the area had shallow inlets (bocas) filled with sharp rocks (ratones).
Boca Raton is home to numerous attractions, including American, European, and Japanese art museums. Sports fans can visit Evert Tennis Academy, owned by the legendary Chris Evert, and shopping is available at the upscale Town Center Mall. Nature-lovers can explore the world-famous Everglades National Park or Gumbo Limbo Nature Center at Red Reef Park.
Our favorite feature of this House of the Week is the seamless transition between living room and pool area. We also love the compact but well-appointed kitchen. Check out the video tour and photo gallery below!