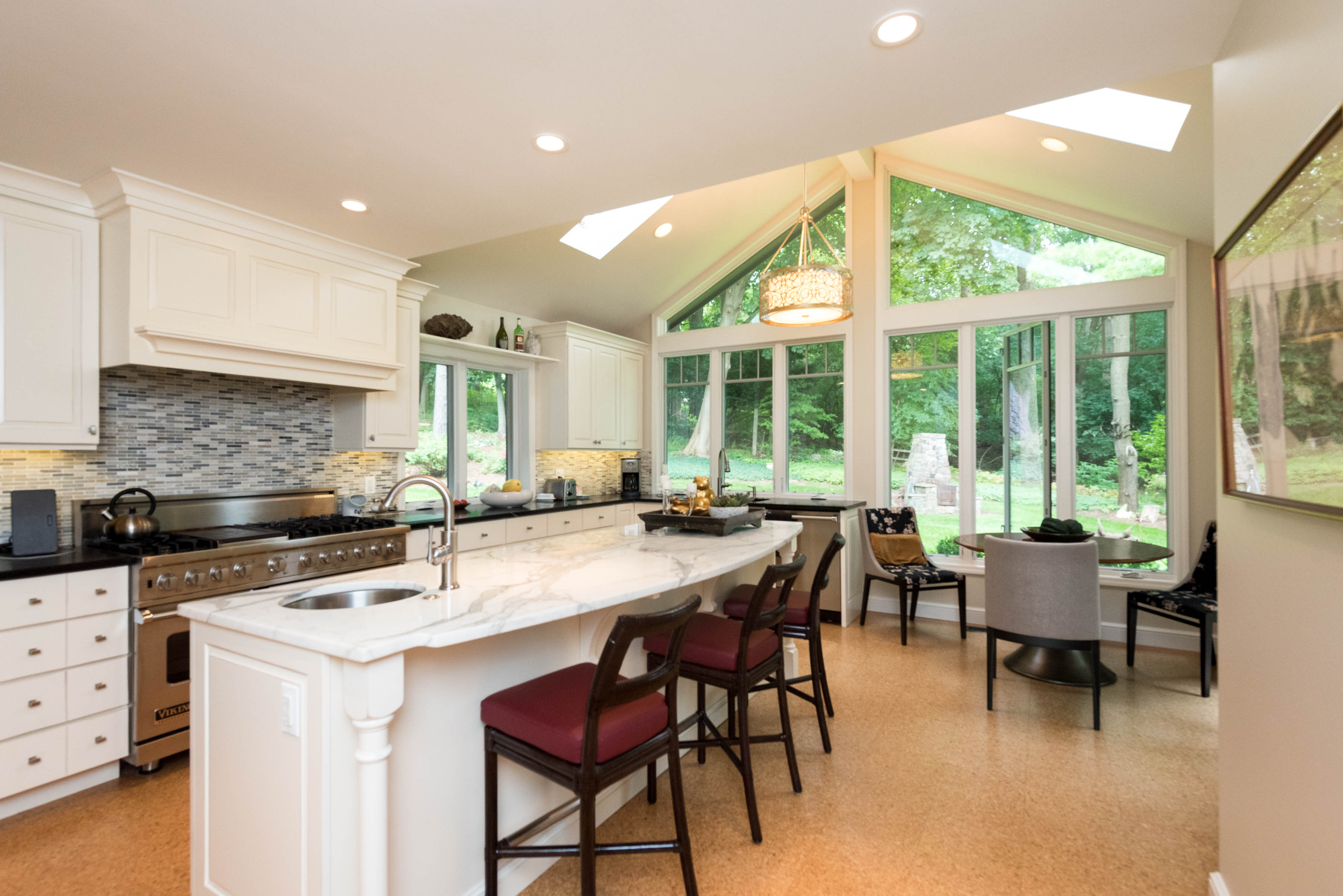 This week's House of the Week is a beautiful brick home in Ann Arbor, MI! Located west of Detroit, Ann Arbor was founded in 1824 by two land speculators. The founders named the village after their wives, both called Ann, and the area's plentiful trees.
Ann Arbor's best-known attraction is the University of Michigan, which relocated to the city from Detroit in 1837. Thanks to the university's longtime presence, many research programs, and large medical center, Ann Arbor is a transportation, medical, technology, entertainment, and cultural hub for the surrounding region. The beauty of the landscape is also a big draw to residents and visitors. The Huron River runs through town, and the area is full of trees and parks.
It should be no surprise that Ann Arbor is the site of many gracious homes, including our House of the Week. We love the oasis-like patio overlooking the sprawling lawn, plus the huge windows that let abundant natural light into the living room and kitchen. Check out the video tour, interactive 3D model, and photo gallery below!