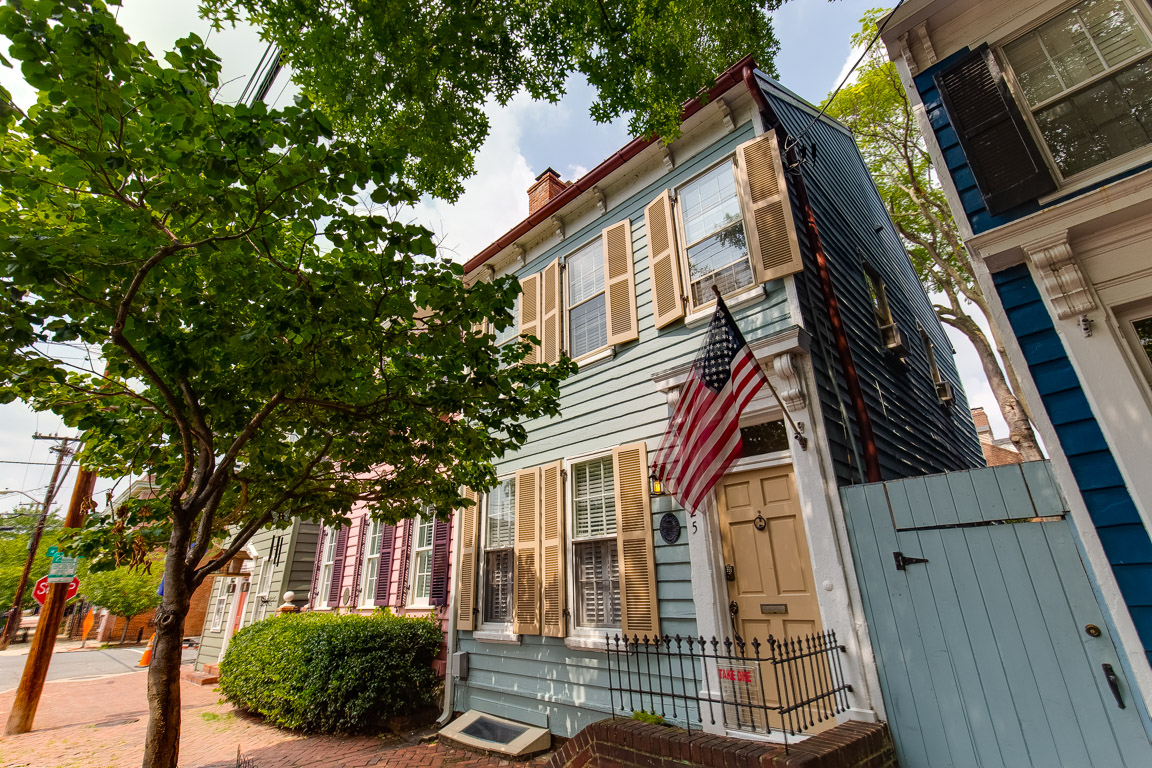 This week's House of the Week is a historic rowhouse in Alexandria, VA! Part of the Washington, D.C., metroplex, Alexandria occupies a scenic spot on the banks of the Potomac River.
As you might expect, federal departments and contractors employ the bulk of Alexandria residents. However, the city is far from being just another D.C. bedroom community. Alexandria's well-preserved Old Town, with buildings dating back to the 1700s, is popular with residents and visitors alike. Festivals and events that celebrate local and national history are also popular. And of course, all the incredible historic, cultural, and sports attractions of the D.C. area are within easy reach.
We love that this House of the Week, located in the Old Town, retains much of its historic charm. Built c. 1815, the home still has its original heart pine floors, exposed brick chimneys and walls, and living room fireplace. Check out the video tour, photo gallery, and 3D model below!