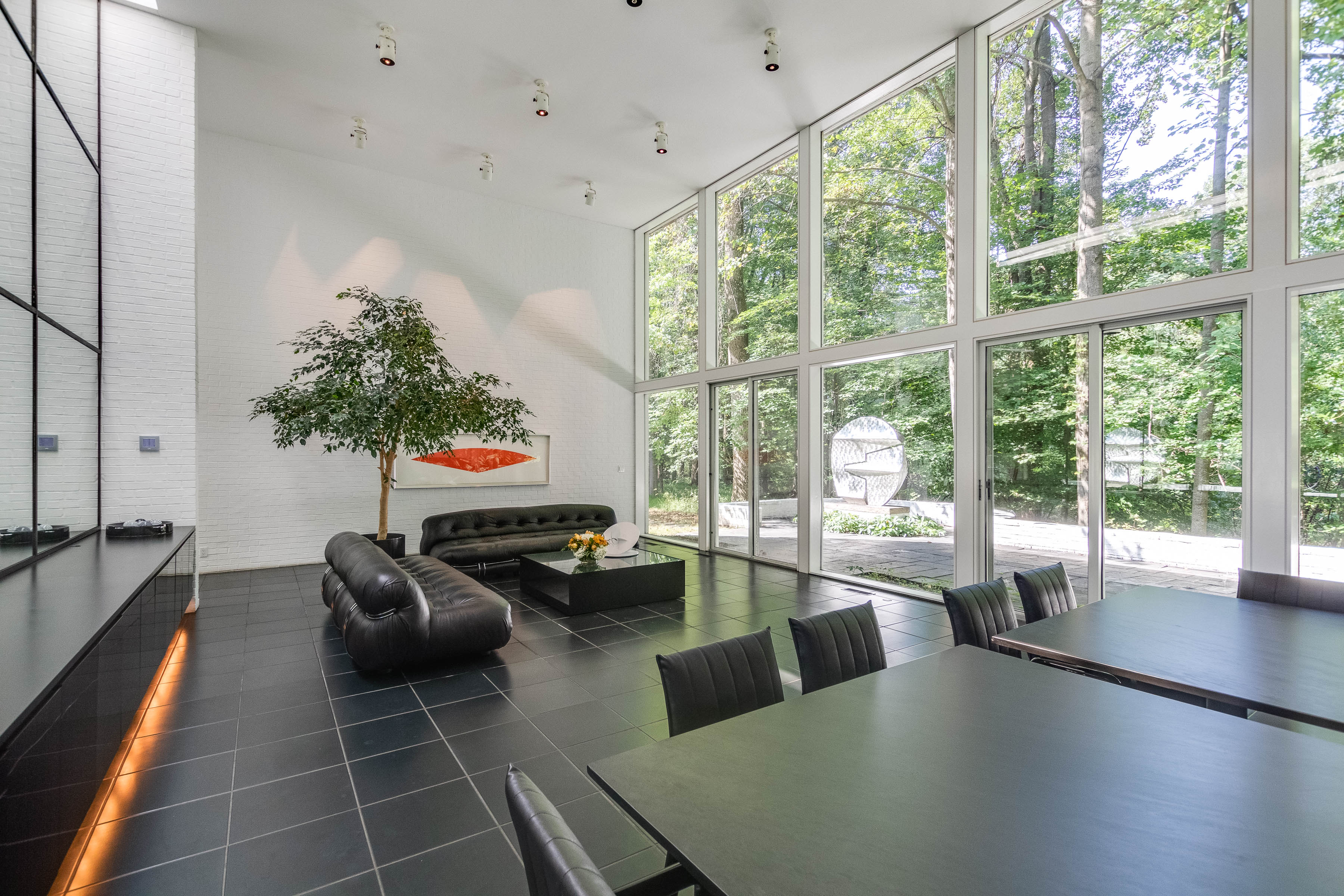 This week's House of the Week is a mid-century modern stunner in Reisterstown, MD!
Reisterstown is a northwest suburb of Baltimore and one of the area's oldest settlements. It was founded in 1758 when German immigrant John Reister bought 20 local acres to build a tavern. Given the town's age, it's no surprise that the central district and several buildings are listed on the National Register of Historic Places.
Baltimore is famous for its rowhouses and center-hall colonials. But mid-century modern gems pepper the area, thanks partly to local architect Charles H. Richter. Inspired by the legendary Le Corbusier and Mies van der Rohe, Richter designed many local homes in the 1960s.
We love the grand scale of this House of the Week! The living room's 19-foot ceilings are one of Richter's hallmarks, along with the floor-to-ceiling windows found throughout the house. If you're looking for a sleek, stylish example of modern living, look no further. Check out the video tour and photo gallery below!