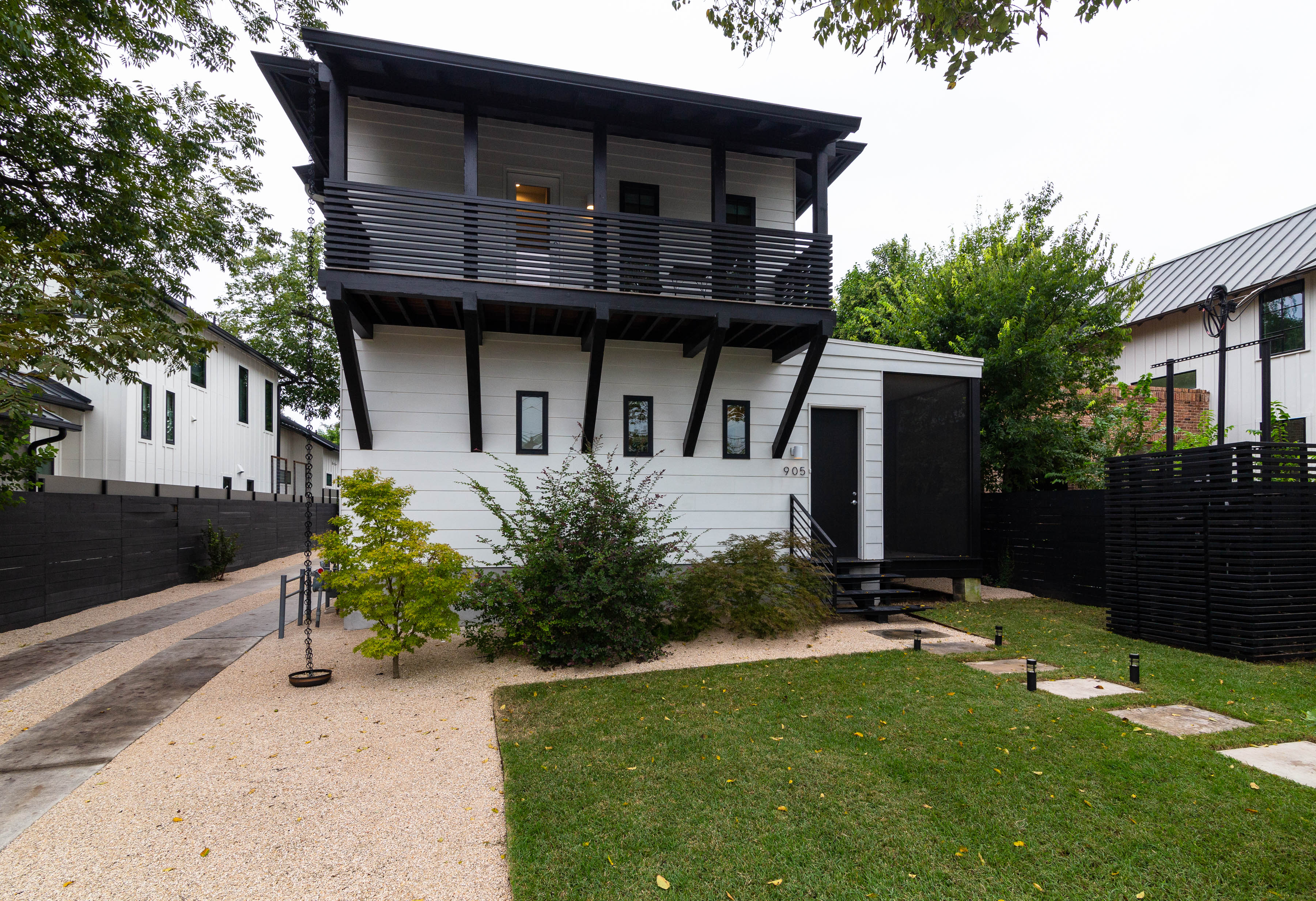 This week's House of the Week is a modern gem in Austin, TX! Austin was originally nicknamed "City of the Violet Crown," for the sunset light that colors the surrounding Texas Hill Country. It is the nation's fastest-growing large city and has won numerous quality-of-life awards. These include designations by Forbes as a "City of the Future," by U.S. News & World Report as the nation's best place to live, and by the FBI as the second-safest major city.
Austin has more than 250 live music venues, earning it the nickname "Live Music Capital of the World." The city is also home to headquarters or regional offices for numerous Fortune 500. Technology is also a large and growing sector of the Austin economy. Residents proudly support a culture of creativity, thriving small businesses, and a vibrant arts and cultural scene.
We love how this House of the Week uses eco-friendly features to manage the hot Texas weather. These include drought-tolerant landscaping, sheltered outdoor spaces, and cool polished concrete floors. Check out the photo gallery below!