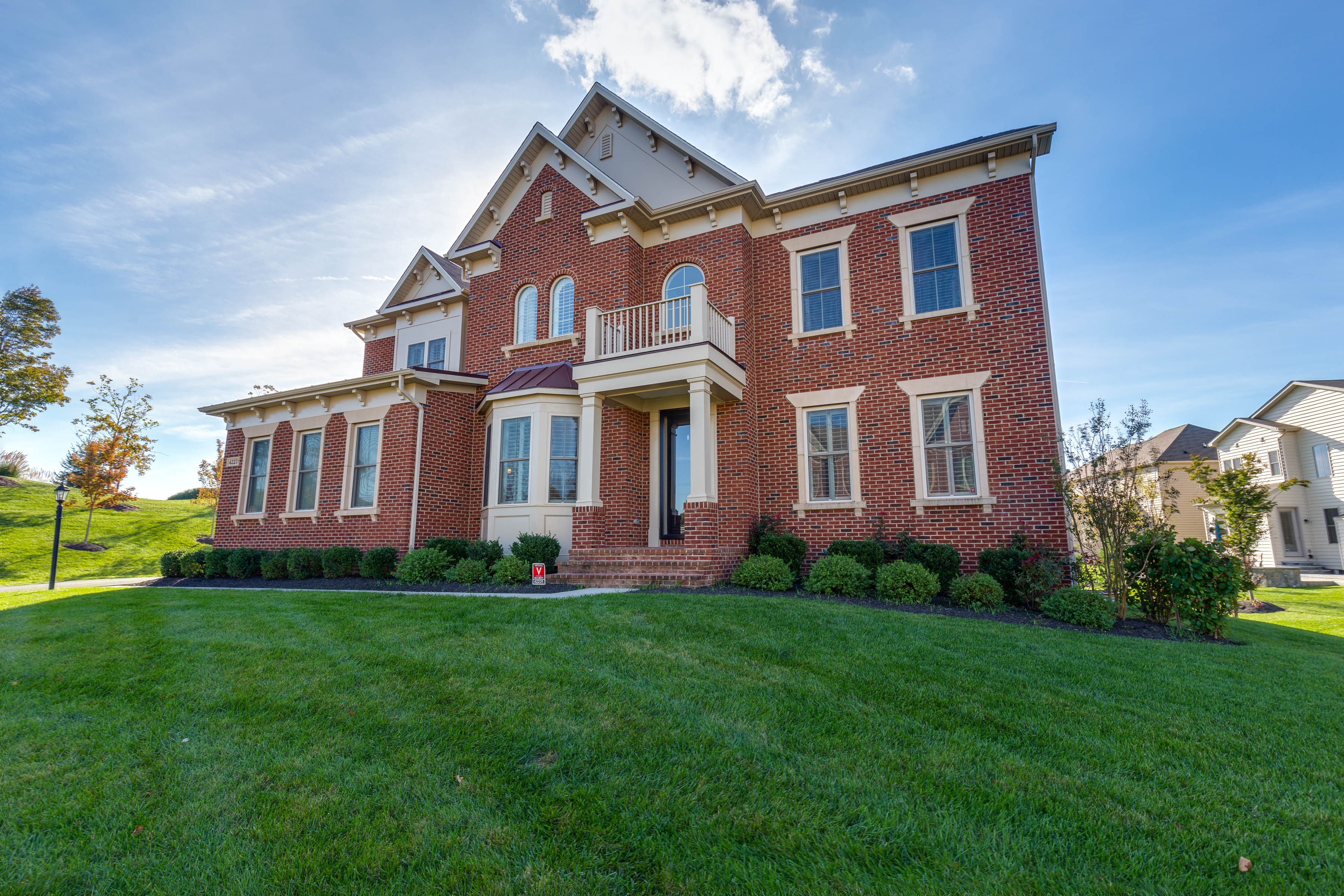 This week's House of the Week is a gorgeous family home in Ashburn, VA! A suburb of Washington, D.C., Ashburn takes its name from farm owned by 19th-century politician John Janney.
Many Ashburn residents work in D.C., but the town also has a diverse local economy. Money magazine recently named it a Best Place to Live because of its top-notch schools, sense of community, and smart growth.
Our favorite feature of this House of the Week is the stunning family room with its unique coffered ceiling. We also love the special features and finishes that make this home truly high-end. These include the butler's pantry, the dining room's bow window, the main living area's floor-to-ceiling windows, the basement wet bar's exposed brick walls, and more.  Check out the video tour, photo gallery, and 3D model below!