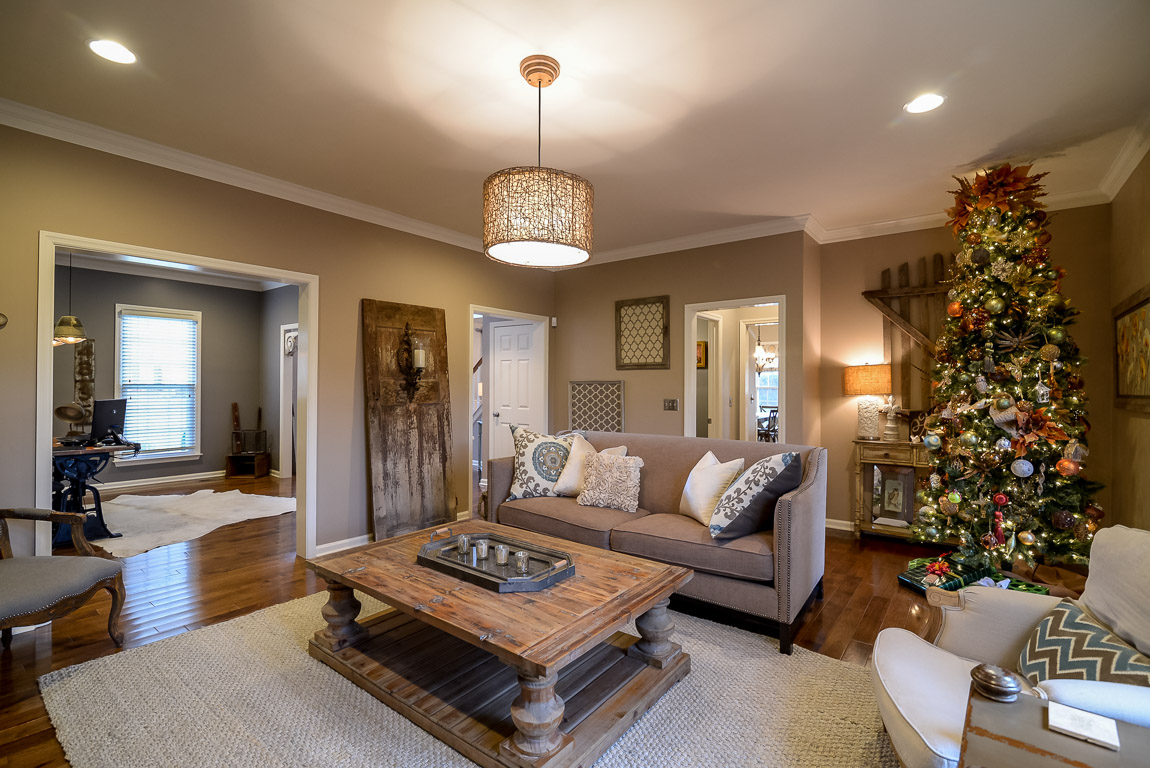 Thanksgiving and Chanukkah are over; Christmas, Kwanzaa, and the new year are coming soon. In other words, we're smack in the middle of the holiday season. And while holiday season usually brings plenty of family activities, it's the slow season for real estate. That doesn't mean, however, that your business has to suffer at this time of year. Instead, think of this lull as an opportunity to stockpile marketing content for the coming year!
Stockpiling marketing content has many advantages. Creating many content pieces in a short time frame is a form of time-blocking, which is the most efficient way to use your precious hours. If you're enlisting the help of a professional, you may also be able to get a better price by providing several projects at once. Finally, stockpiling content now will save you time during the busy season, so that you can sustain your marketing program even when you're strapped for time.
Ready to start stockpiling? Here are five types of marketing content to plan on creating this winter.
Online Profiles
Nothing says "unprofessional" or "not tech-savvy" like an obsolete online profile. Take this season to make sure yours are up-to-date.
Review any profiles you maintain on social, portal, brokerage, or other third-party sites. Pay special attention to factual information such as your contact info, brokerage affiliation, and any certifications you hold. Refresh your profile photo so that folks can recognize you if they meet you in town or at a conference. If your profile includes other marketing content – such as a background photo or video, a bio, or photos of sold listings – refresh that, too.
Refreshing your profiles will help your SEO and make you more findable online. On most social media networks, it will also trigger a notification to your network, so your followers will get a reminder to visit your page!
Core Website Content
Winter is also the perfect time to refresh your personal website. Set aside several hours to a full day for this task. This is a big undertaking, but it will pay big dividends for SEO and your site's effectiveness as a marketing tool.
Go through your website page by page, updating as you go. Make sure your site is easy to navigate and has no broken links. If your agent bio (written, video, or both) is more than 6-12 months old, make a new one. If your site has a section where you highlight past listings, update these with examples from the last 3-6 months. Finally, look for opportunities to refresh other marketing content using the content types listed below.
Testimonials
If you don't already use testimonials in your marketing content mix, now is the time to stockpile some examples to use in 2019. And if you already use testimonials, consider adding new ones to your bank.
Gather new testimonials through an email and social media campaign. Ask your past clients to write a few lines or send you a short video (less than 1 minute is best). To make the process easy and encourage participation, consider collecting the testimonials through a short survey that you design (use SurveyMonkey or see if your email platform has a built-in survey tool). Just make sure to provide a place for clients to make open-ended comments.
Once you receive the testimonials, you may need the help of a professional to turn any video submissions into finished marketing content. An editor can improve audio quality, add graphics, or put branded bumpers on the videos. For written testimonials, enlist the help of a graphic designer or software like Canva to turn quotes into share-worthy material.
Community Content
If you work in a seasonless market, such as Florida or Southern California, you can use winter to produce "evergreen" community content (marketing content you can use any time). Think of community features that appeal to sellers year-round and capture them on photo or video. These might include parks, beaches, hiking trails, or easy commutes. Or interview local residents or business owners about why they like living and working in your city.
This is also the perfect time to produce seasonal community content that you can reuse each year. If your community has annual holiday events that residents love, capture them in photos or video for sharing on the community section of your website each winter. Possibilities include the lighting of the town menorah or Christmas tree, holiday home tours, Kwanzaa parades, or annual charity events. Just make sure you get appropriate permission to film or photograph inside anyone's home or at paid events such as professional concerts.
To maximize the return on your time, create content with an eye to reworking and repurposing it. For instance, take photos at the menorah-lighting, then share them in gallery form on a blog post and individually on Instagram.
Other Seasonal Content
In addition to community-focused content, there are plenty of other options for creating seasonal marketing content that you can reuse each winter. Think of blog posts, videos, and graphics that will establish you as a trustworthy, helpful resource for homeowners, buyers and sellers.
Start by considering your audience. What content will be most useful to them? Then try this list of topics to get you started:
Seasonal home-maintenance tips (e.g., how to avoid ice dams or frozen pipes)
Kid- or pet-friendly seasonal or holiday activities
Holiday decorating tips, wrapping tips, or recipes
Holiday gift guides – make it local by focusing on items carried by area small businesses
Seasonal or holiday DIY projects
Holiday origins or historic/inspirational stories (e.g., the origins of Chanukkah, the meaning of Kwanzaa emblems, or the story of the famous WWI "Christmas truce")
Consider involving friends, family members, or local residents and business owners to add interest to your marketing content. For instance, share a holiday recipe from a local restaurant or interview local children about their favorite holiday activities.
Using winter as your down time – to rest, rejuvenate, and focus on friends and family – is a completely valid choice. But don't assume that you have to write it off from a business perspective, just because real estate is in a seasonal slump. Instead, think of this as your opportunity to set yourself up for success in the coming year. Make building your marketing content stockpile part of that process, and you'll be glad you did.