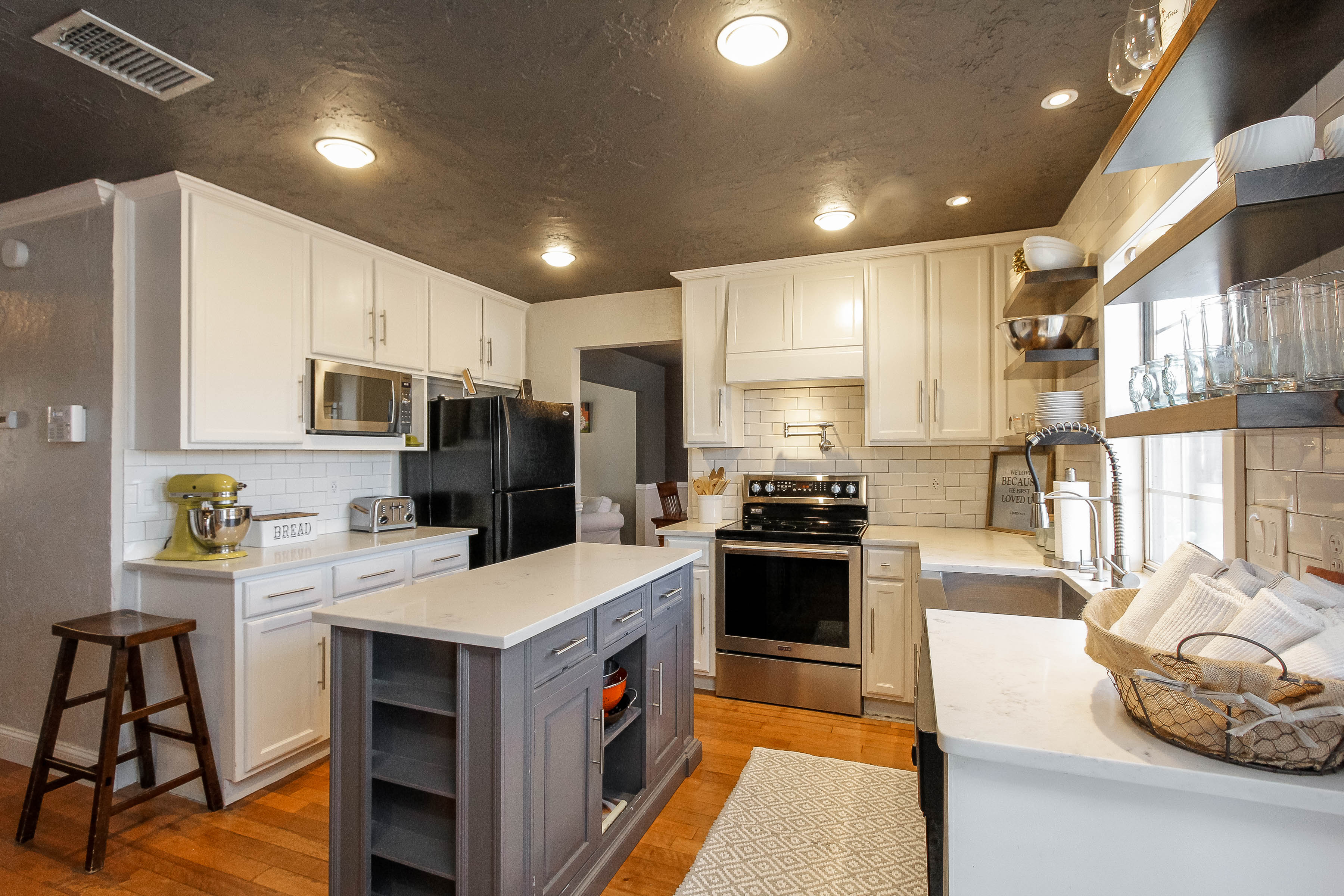 This week's House of the Week is a renovated family home in Euless, TX! Located midway between Dallas and Ft. Worth, Euless is part of the "Mid-Cities" area in the DFW metroplex. The town developed around a cotton gin and community center built by Tennessee native Elisha Adam Euless in the 1860s and 1870s. Despite its small size, Euless has a diverse and vibrant cultural scene. This is due to the town's relatively high concentration of Tongan (Polynesian) and Nepalese immigrants and its famous annual Arbor Daze festival.
Of course, residents also have easy access to the myriad opportunities of the Dallas-Fort Worth metroplex. At 7.4 million residents, DFW is the largest metro area in the South and fourth-largest in the U.S. The area also boasts a high concentration of universities and Fortune 500 companies, providing countless educational and employment opportunities. In their leisure time, residents can enjoy professional sports offerings in every major league, world-class museums and arts events, a diverse local culture, and wide-ranging shopping and dining options.
Our favorite feature of this House of the Week is the gorgeous renovated kitchen. We love the chic white-and-gray color scheme, subway tile backsplash, and storage-packed island. Check out the video tour and photo gallery below!