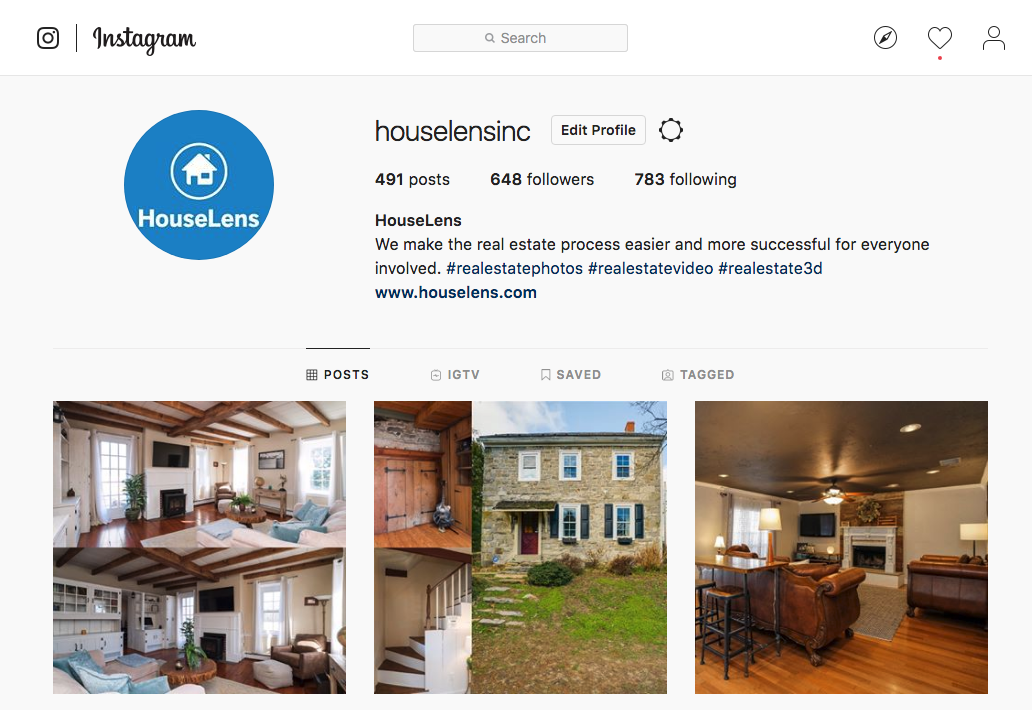 Instagram marketing has become a key brand-builder for savvy real estate agents. The platform's focus on visual content makes it ideal for real estate marketing in an HGTV age (pretty pictures of houses, anyone?), and it has wide adoption among the largest home-buyer and –seller cohorts. Plus, the ability to cross-post or sync ads with Facebook, geo-tagging, Stories, and long-form video on IGTV are all features that make Instagram marketing perfect for real estate.
As you might expect, given our focus on visual content, HouseLens has its own Instagram handle (@houselensinc). We get lots of inspo from our network – perfect for inspiring 2019's marketing plan. If you're looking for some inspo of your own, check out this list of our favorite Instagram marketing from the last year!
Favorite Video Ad: Bissell's "Top Pet Moments"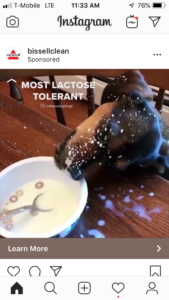 Why we like it: Who doesn't like dog and cat videos? But beyond the cuteness, there's some smart content marketing happening here. The video is just the right length, the micro-copy is clever, and the clips are a subtle reminder that Bissell is the perfect cleaning machine for pet owners. (See the video here on Facebook.)
The inspo: Humor and cuteness are perfectly valid ways to win eyeballs and engagement, especially on social. So go ahead and share that photo of your adorable office dog or your toddler "helping" you at work – just don't overdo. Take another cue from Bissell's decision to use curated content. Engage your audience by asking them to send submissions on a community- or house-related theme (e.g., favorite local landmarks, or their favorite room in their home).
Favorite Photo Ad: LensCrafters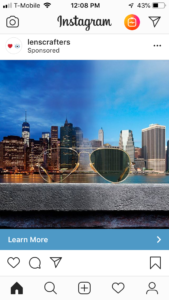 Why we like it: LensCrafters creates a thumb-stopping effect with visually stunning imagery. The juxtaposition of day and night scenes, with dark and light lenses in front, is clever and engaging. The ad has copy, but it's not really necessary because the image communicates the marketing message loud and clear.
The inspo: Try the same half-and-half effect with your own Instagram marketing photos to help win sellers. For instance, if you always professionally stage your listings, show a half-and-half photo of the same room staged and unstaged. The side-by-side comparison can create an "aha" moment to help sellers understand the value of your service.
Favorite Holiday Marketing: LoCo Musings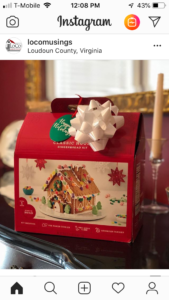 Why we like it: LoCo Musings is a Loudon County, VA,-based team affiliated with Century 21 Redwood. They gave gingerbread-house kits to their network and asked recipients to post tagged photos of the finished creations. The campaign was spot-on for the holiday while still being inclusive and unique. By giving the kits away and inviting audience participation, they also subtly demonstrated that they're a generous and relationship-oriented team.
The inspo: When doing holiday marketing, find out what your competitors are doing and go in a different direction so that your campaign stands out from the crowd. And find a way to include your network. Celebrate their successes or make them feel special in some other way – after all, it's a giving time of year!
Favorite "Just Closed" Posts: Atlantic Builders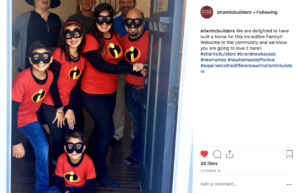 Why we like it: The "happy buyers who just closed on their home" post. Every real estate agent, title company, and builder does it. But Atlantic Builders have found a way to make their "just closed" posts unique and interesting. They photograph new homeowners opening the door to their home, with members of the construction or sales team standing nearby.
The inspo: It's fine to do the ever-popular "just closed" post as part of your Instagram marketing. Just follow Atlantic Builders' lead and make it part of your content mix, not the entire program. Find a unique format that stands out from all the other "just closed" posts, and don't be afraid to be informal.
Favorite Account: Erica Richmond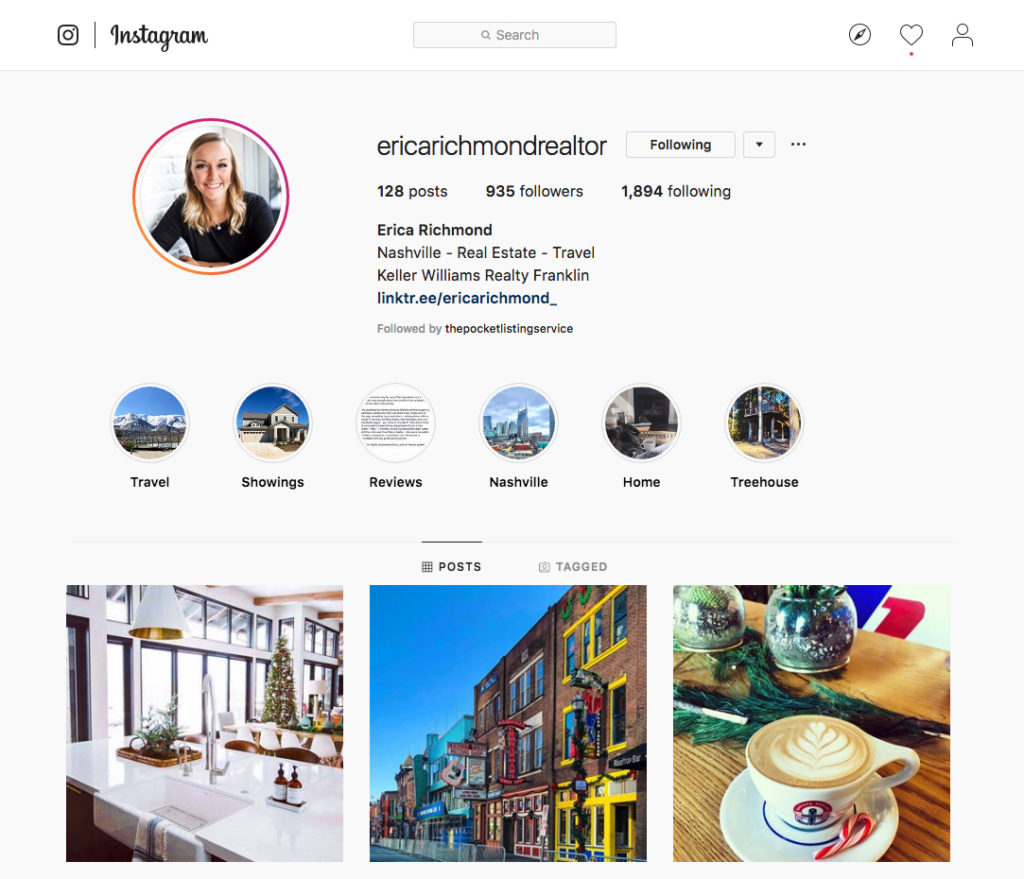 Why we like it: Erica Richmond is a Keller Williams agent from our home city of Nashville. Her account combines fun, up-close images of Nashville with personal moments from her travels with her family and friends.
The inspo: Erica, a Millennial agent, makes social media a key part of her marketing mix. She's made savvy use of Instagram Stories to highlight showings and testimonials without being obnoxious in her self-promotion. Her personal content is never inappropriate, and her Nashville posts clearly demonstrate local expertise. She also stays tightly focused with her posts. In other words, her account establishes a clear brand and makes it easy for potential clients to relate to her and find the info they want. Well done, Erica!
Whose Instagram marketing inspires you? Share in the comments!