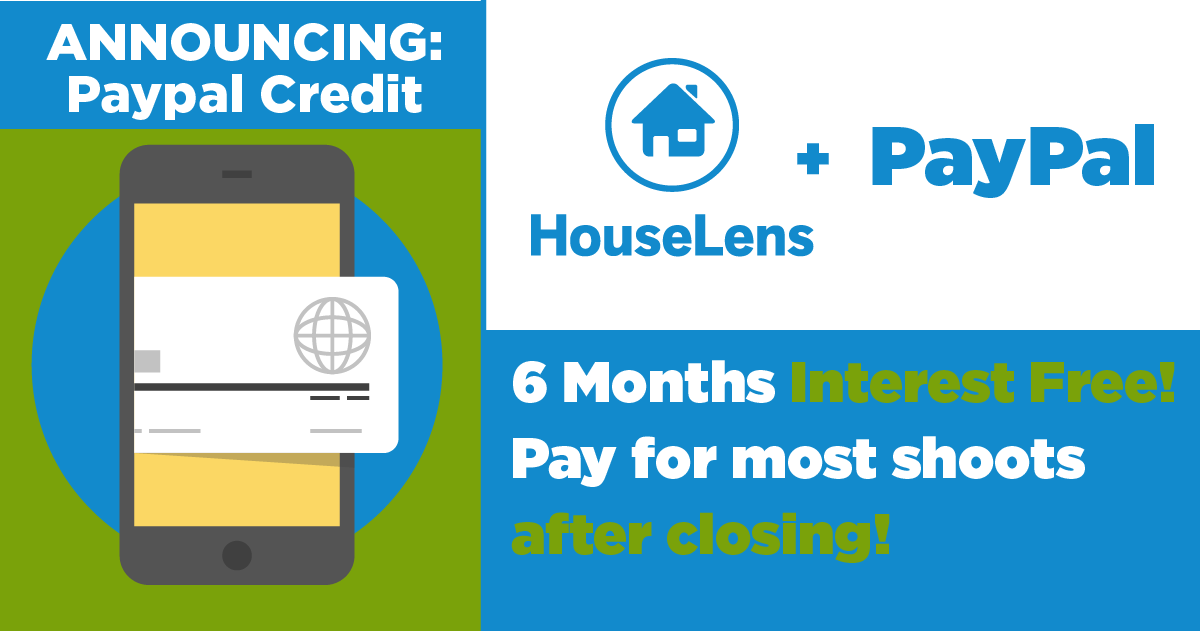 HouseLens has integrated with PayPal Credit, meaning real estate agents can now take up to six months to pay for HouseLens shoots.
PayPal Credit gives PayPal account holders interest-free financing on purchases of $99 or more. Most HouseLens services, including HouseLens Express, are eligible.
"We are always looking for ways to make our booking and payment processes easier for our customers," says HouseLens Founder & CEO Andrew Crefeld. "Introducing PayPal Credit lets us offer an option that is a better fit for agents' cashflow. Now they don't have the stress of paying up-front for HouseLens shoots when they haven't yet received a commission check. Instead, they can just focus on knocking their marketing out of the park."
In order to pay for HouseLens shoots with PayPal Credit, agents will first need to sign up for a PayPal account and obtain PayPal Credit approval. The approval process takes only minutes to complete.
Agents must pay through the HouseLens Agent Portal in order to use the PayPal Credit for their shoots. Standard PayPal and pay-by-phone options will still be available for agents who prefer to pay in full.