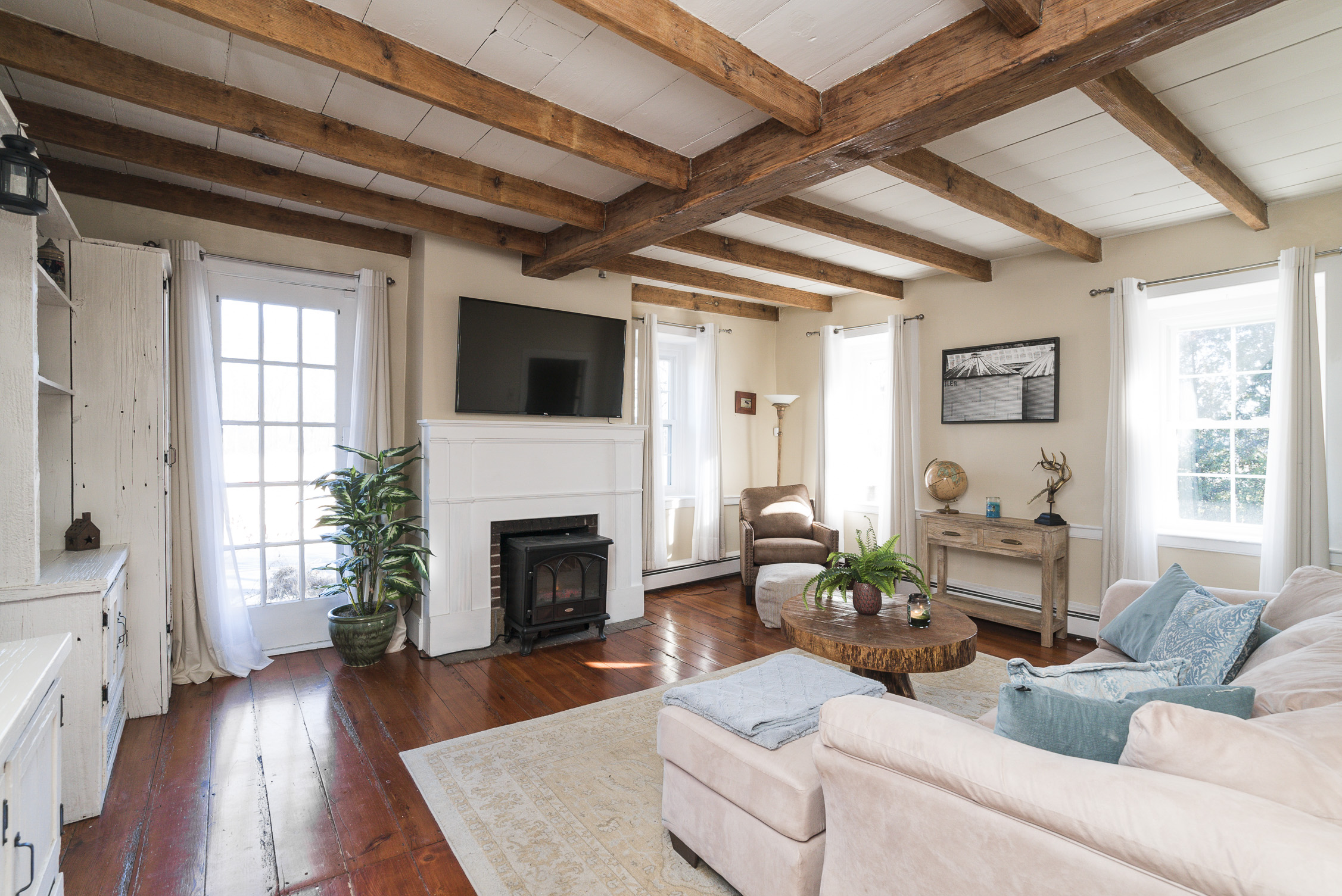 This week's House of the Week is a historic stone house in Breinigsville, PA! Located in scenic Lehigh Valley, Breinigsville is named for German immigrant George Ludwig Breinig. Breinig settled in the area in the mid-1700s and immediately threw himself into the Patriot cause. He served as a judge at Pennsylvania's first constitutional convention and commanded a local militia battalion in the Revolutionary War.
Breinigsville is a rural hamlet with gorgeous views of the surrounding valley. Allentown, Pennsylvania's third-largest and fastest-growing city, is only 10 miles away. Residents are also not far from Philadelphia, just 60 miles to the south. As a result, the Lehigh Valley provides rural peace and seclusion with easy access to top-notch employment, cultural, and entertainment options.
We love the original details in this House of the Week, built in 1850. The stone facade, beamed ceilings, and incredible woodwork are all hard-to-find historic gems. Check out the video tour and photo gallery below!