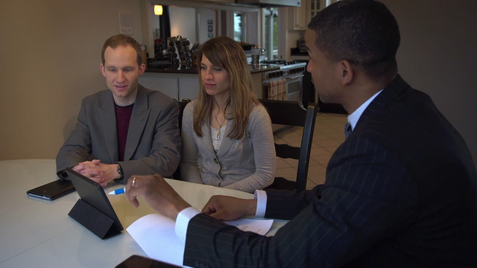 We recently looked at real estate visual marketing myths and how they keep agents from maximizing opportunity.
Myths about home buyers are problematic for agents, too. The cardinal rule of marketing is "Know your audience."If you want to attract quality buyer leads, or sell homes faster and for more money, you need to understand how buyers search for homes.
So check yourself: are these five myths standing between you and buyer success?
Myth 1: Home buyers will call me early in the process.
In 2013, Google and the National Association of Realtors released an eye-opening study, "The Digital House Hunt: Consumer and Market Trends in Real Estate."
One key finding: 92% of home buyers turn to the Internet as their first source of real estate information.
In fact, the average home buyer spends three weeks researching real estate online before contacting an agent.
This means that online is the new curbside. If you want to be the agent who gets that call, you must have a consistent, compelling online presence.
Myth 2: Home buyers research real estate on their computers.
Despite the fact that so many buyers turn first to the Internet, they're not doing it on computers.
The Google/NAR study found that 89% of home buyers use mobile devices to research real estate, and 77% of buyers use those devices from home.
Did you catch that?
Even when they're at home, buyers don't use a desktop computer to research real estate. They use tablets and smartphones instead.
So not only do you need a compelling online presence, it needs to be mobile-first. Next time you're choosing a marketing or other tech solution for your business, don't test it on your desktop. Pull out your smartphone or tablet instead.
Myth 3: Home buyers don't care if photos and video are DIY.
We busted this myth last week, but just in case you missed it, here's the data. Compared to homes marketed with DIY photos, homes marketed with professional photos:
Sell up to 3 weeks faster
Sell for up to $11,000 more
Are up to 44% more likely to sell above list price
Are up to 17% more likely to sell within six months.
Plus, professional video boosts marketing effectiveness by 25%, compared to a 19% boost from DIY video.
In other words, home buyers respond better to professional photos and video. Period.
Myth 4: Home buyers want to see every house in person.
Many HouseLens customers have sent us stories of home buyers who signed contracts on homes without setting foot inside them.
Why? Because the home was marketed with a 3D model or a full-motion walk-through video tour.
We've also heard the same kinds of stories from non-HouseLens customers. Most notably, Zillow CEO Spencer Rascoff called 3D the perfect tool for buyers to "triage" homes.
In fact, this myth is why our CEO founded HouseLens. He had personal experience with the limitations of listing photos and turned to video as a better way to represent properties.
So save yourself and your buyers some time: show them true videos or 3D models of listings. And market your own listings the same way, if you want to attract buyer attention.
Myth 5: Home buyers only watch videos about houses.
Which type of video do you think is most popular with home buyers? If you said "listing videos," that's what we thought, too.
But the Google/NAR study found that listing videos actually command the second-largest audience share. In first place? Community and neighborhood videos.
In addition, the study found that "find an agent" searches on YouTube were increasing by 46% year-over-year.
This means that you can't just fill your portfolio with listing videos. Invest the time and money to make some community videos and an agent bio. Then share them around the Internet to stay top of mind with home buyers.
Don't let outdated myths stand in the way of success. If home buyers are your target audience, educate yourself about their preferences and learn to speak their language!