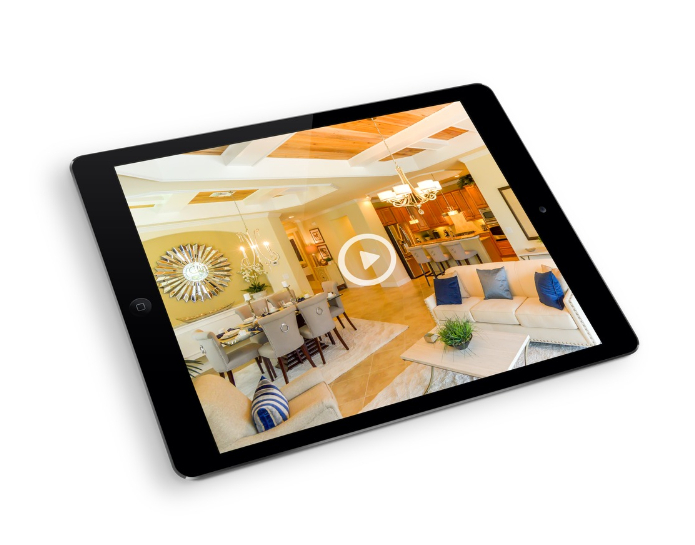 You probably don't need me to tell you that mobile is important.
According to the National Association of Realtors, 93% of Realtors use their smartphones to conduct business – and they spend a median 44% of their time working on the go.
And you've probably seen the little "Mobile Friendly" tags next to websites in your Google search results. Those are just part of Google's overall strategy to give mobile-friendly websites preferential treatment.
So the question is not whether you are (or should be) mobile, but how to choose the right mobile solutions for your real estate business–and implement them in a way that maximizes productivity and minimizes headaches.
Here are some tips to help you, based on HouseLens' own experience using and implementing mobile-friendly systems.
Don't Forget That Buyers Want Mobile-Friendly, Too
According to the NAR/Google study The Digital House Hunt, 89% of buyers use mobile devices in their search. Even when they're at home, 77% of buyers pull out a tablet or a phone instead of sitting down at the computer.
This is why, at HouseLens, we've implemented mobile solutions (such as our single-property webpages) that serve not just our customers but their buyers as well.
In your business, follow this principle by going mobile-first with all your buyer-facing technology.
If you're designing a new website, for example, use responsive design so the website will adjust automatically to mobile viewing. Or seek out mobile-friendly listing platforms that allow buyers to view full property details, photos, and videos from their phones or tablets without installing a separate app or pinching and swiping.
Research the Right Mobile-Friendly Options for You
In this day of constant tech innovation, there will always be a new shiny object to catch your attention. Don't be seduced by the sparkle. Instead, delve deep to find the mobile solutions that work best for your business.
At HouseLens, we use surveys and pre-launch testing to keep us focused on the features our staff and customers truly need, regardless of buzz. Our tech team also reads professional publications and workshops conferences to find out which solutions actually work.
The same kinds of resources are available to you. Events like Inman Connect are a great way to learn not only what's new but also what's worthwhile in mobile tech.
Can't attend a conference? Resources such as Inman, Placester, Sparktank Media, and Realtor.org offer very helpful articles about technology in general and individual products in particular. You can also join tech-oriented groups on networking sites such as LinkedIn, Facebook, and ActiveRain.
And most vendors will let you test their products by signing up for a trial account. At minimum, you should test any technology yourself, but you can also enlist staff, loyal customers, and even friends and family to help you choose the right option.
Involve Mobile-Friendly People
If you want to be a mobile-friendly brokerage, you need to make sure that mobile tech is a part of your office culture.
This might mean recruiting tech-savvy agents who aren't afraid to use new solutions, or seeking out trainers and consultants who will educate your team on the latest technology. You should also make sure you have good tech support in place, either on staff or through a contractor.
And if you want to hire someone to create custom mobile solutions for you, look for a developer who understands responsive design – not just how to code it, but also the user experience principles behind it.
Ease Into New Solutions
While we all love implementing new solutions that make life easier, the reality is that new tech almost always comes with a few headaches.
When we launched our first mobile-friendly customer portal, for instance, there was a learning curve for our customers, and we encountered some unexpected bugs.
Be prepared for this kind of scenario, especially if you're planning to implement more than one new solution (a new website, plus a mobile-friendly CRM and property search, for example). Launch everything at once, and you risk overwhelming staff, customers, and tech support with questions or problems.
When we first went mobile-friendly, we reduced the headaches by implementing our new solutions one at a time, and by delaying public announcements until everyone on staff was familiar with the new technology.
When you implement this way, people have time to learn the new system and gain confidence in using it before they have to move on to the next thing. This also gives your tech team or vendor the chance to fix problems so you don't repeat them in the next launch, or before your system comes under heavy traffic.
Finding and implementing just the right mobile solutions can be a daunting prospect. But it's worth the effort. Done right, mobile can boost convenience and productivity for both your real estate business and your customers.