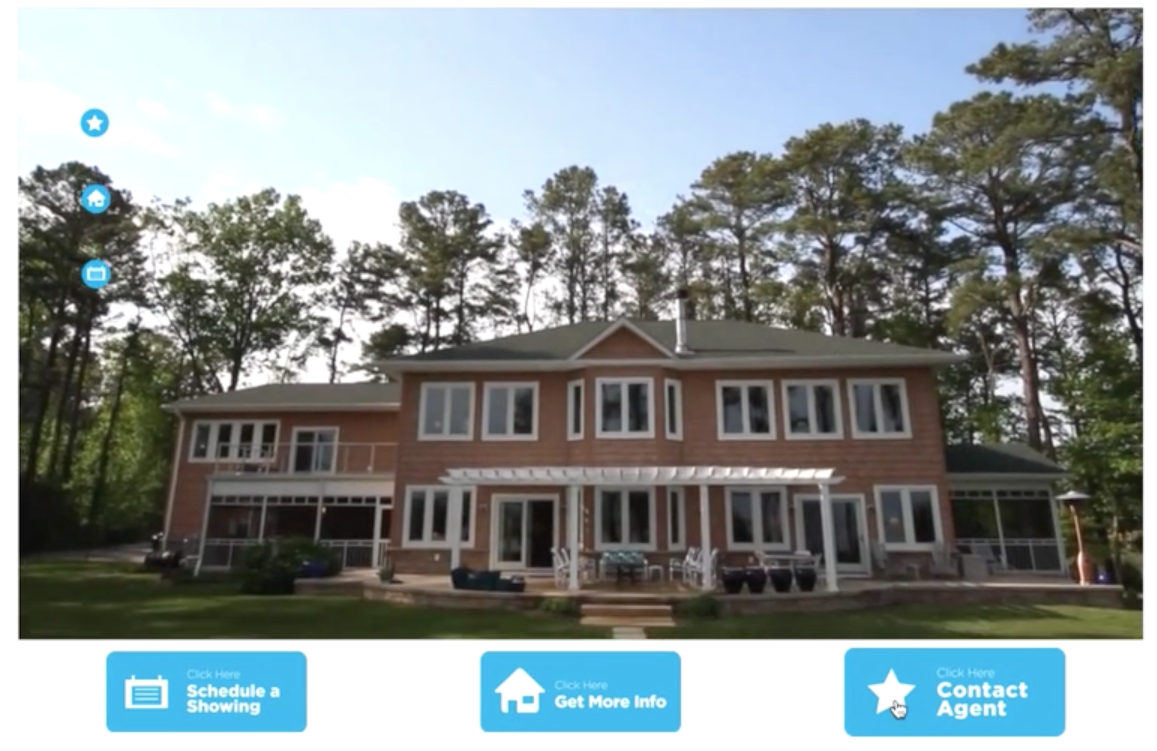 It's one of our longest-standing customer requests: lead capture for HouseLens videos. And now it's happening!
Beginning this month, HouseLens customers will be able to add embedded lead-generation to their HouseLens video packages. Leads will go directly to the listing agent, allowing them to capture both sides of the real estate transaction.
Agents will be able to use the videos anywhere they can share a link: in email, on real estate websites, and on social media. The new offering makes targeted real estate lead generation affordable and easy to use.
Watch the video to learn more, or keep reading for the full press release!
HouseLens Adds Lead Generation to Real Estate Videos
Interactive technology enables affordable, quality lead generation for listing agents and brokers
Starting in June, real estate agents and brokerages will have the option to add lead-generation capabilities to HouseLens full-motion walk-through videos.
"Video is proven to boost both the quality and quantity of leads, so we've always felt that linking lead generation to video would be one of the best possible ways to help agents succeed," says HouseLens Founder & CEO Andrew Crefeld.
The new offering allows viewers to click on graphics within the video to schedule a showing, request more information about the property or visit a landing page of the agent's choice. Captured leads go directly to the listing agent for follow-up. HouseLens has completely redesigned the company's single-property webpages to showcase the new offering, captivate buyers and boost engagement.
"Our savviest customers currently leverage our single-property webpages on social media and other platforms to acquire thousands of views per listing," Crefeld says. "On top of that, our data shows that visitors spend an average of four-and-a-half minutes watching those videos. This means that our lead-gen solution gives listing agents a way to capture their own high-quality buyer leads and close both sides of the transaction."
The HouseLens property webpage makes the company's lead-generation solution platform-neutral. Agents can share the videos and capture highly qualified leads on real estate websites, via email and through social media.
"For a very affordable price, media-savvy agents can run a highly targeted Facebook ad campaign using our interactive videos. It drives the capture of quantity and quality leads, and there's no ZIP code exclusivity. Basically, it democratizes the process," Crefeld says.
HouseLens offers lead generation on a per-video basis or through its HouseLens Pro Agent program, with tiered memberships starting at just $35/month. All lead-gen videos also include comprehensive analytics. Enterprise memberships are available for brokerages and channel partners.
"Lead capture, multi-layered rich content and video analytics have been on the HouseLens radar for some time," Crefeld says. "We are thrilled to leverage this technology for real estate agents who are looking for affordable ways to generate and capture quality leads."