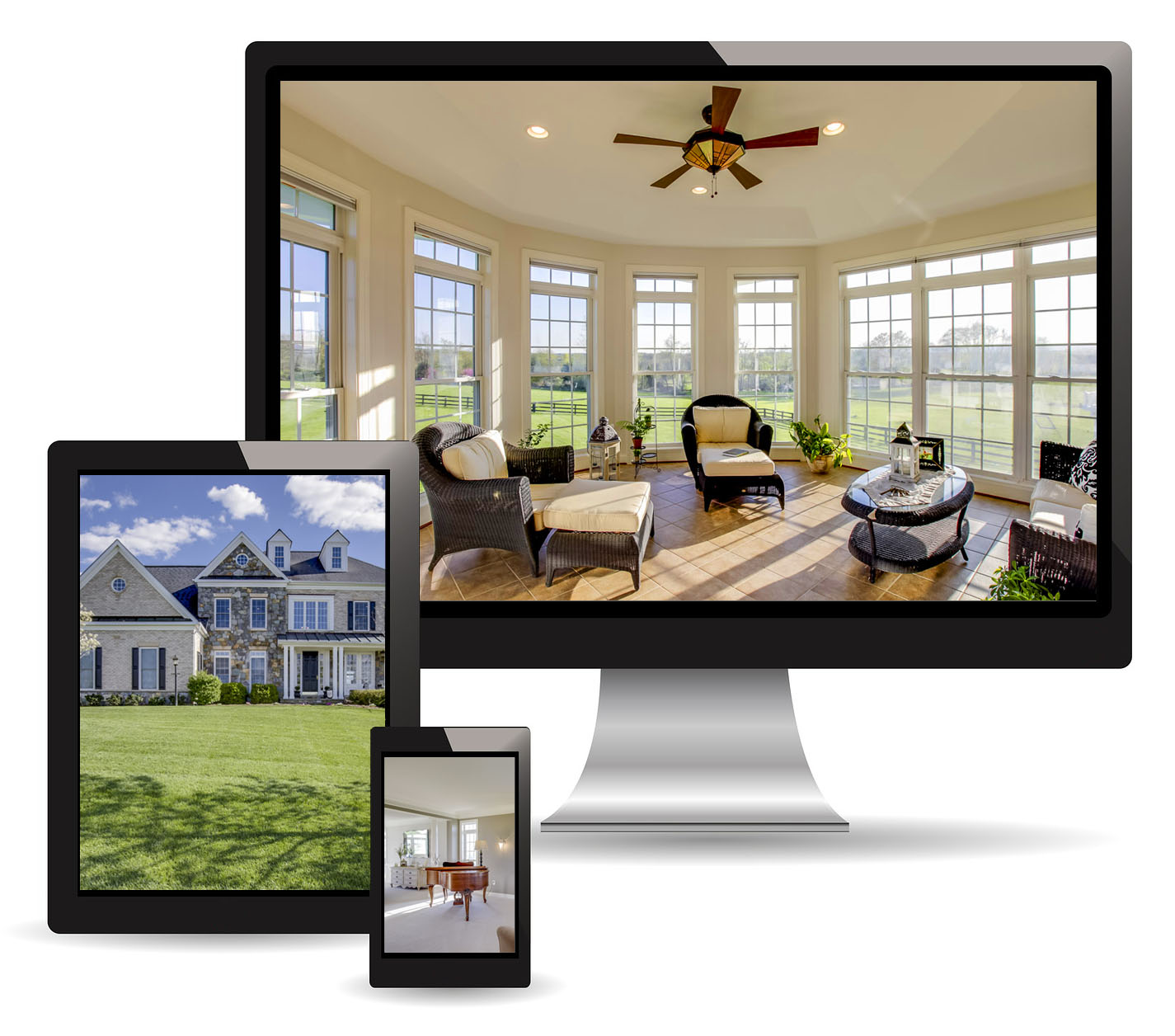 As you're looking for the best real estate technology to help build your business, you'll find plenty of designed-for-real-estate solutions to choose from.
Keep in mind, however, that help can also come from unlikely places. There are numerous technology solutions that weren't originally built for real estate but that can still provide practical assistance or even just inspiration.
Here are a few of our favorites, chosen from options highlighted at the most recent Inman Connect conference.
Practical Help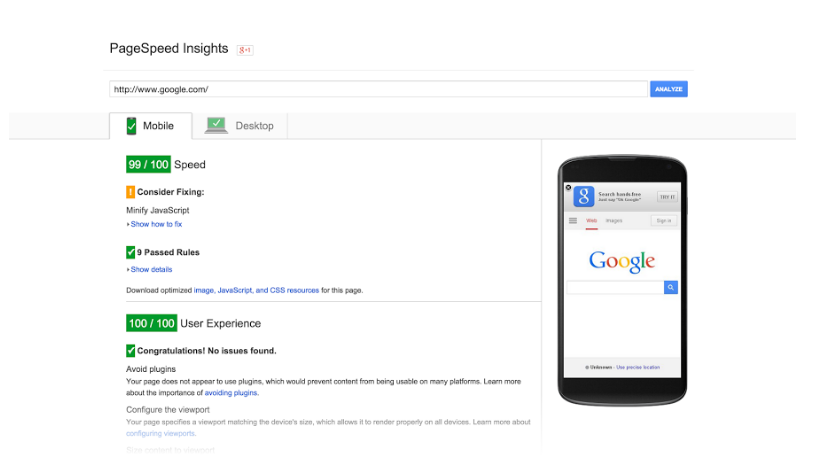 Website visitors (especially mobile website visitors) care more about speed than about almost anything else. But many of the content types and tools that make websites interesting can also degrade website speed. Gorgeous photos, engaging videos, nifty widgets and scripts, special style coding – they can all hurt your page load times.
Enter Google's PageSpeed tools. Just enter a URL, and Google will score your site based on speed. More than that, you'll get a list of specific, helpful tips for improving your score. Google even provides links to in-depth guides and how-to instructions.
One caveat: If you implement every one of Google's recommendations, you'll have a very fast site – but it might look awful or no longer have some of the features your clients really love. Make sure you balance speed with other UX elements for a truly user-friendly site.
When HouseLens attended ICSF last month, there was a lot of buzz about texting as a real estate lead-nurturing tool. For Millennial buyers and sellers, especially, texting is a preferred method of contact.
GBoard from Google takes texting to the next level by incorporating Google search directly into your texting keyboard. So you can hunt for addresses, photos, gifs, or whatever else you need and add it to your texts – all without leaving your texting app.
Use Gboard to share photos of listings, point clients to neighborhood hotspots, locate educational content for first-time buyers, and more. It's currently available just for iPhones, but an Android version is coming soon.
With more than 120 million users and 110 million homes in Zillow's database, it's safe to say that the real estate behemoth is sitting on a massive pile of data – perhaps the largest in the industry. But did you know that Zillow makes much of this data available to agents for free?
All you have to do is set up an account and plug into the Zillow API. You can then pull data on comps, property details, neighborhoods, mortgages and more right into your own website for buyers and sellers to browse.
Zillow also has back-end APIs that allow you to request reviews on third-party platforms, integrate Zillow leads with your CRM, and aggregate data for teams and brokerages. Retsly, the company's paid API service, pulls data from MLSs and municipal property records.
There was an audible gasp in the room when this app ran on the main screen. Legend allows you to animate text, then place it on top of a photo or video background – perfect for eye-catching marketing.
Use it with social media posts and targeted advertising for maximum impact. Currently available only for iPhone.
Inspiration
New York Times YouTube channel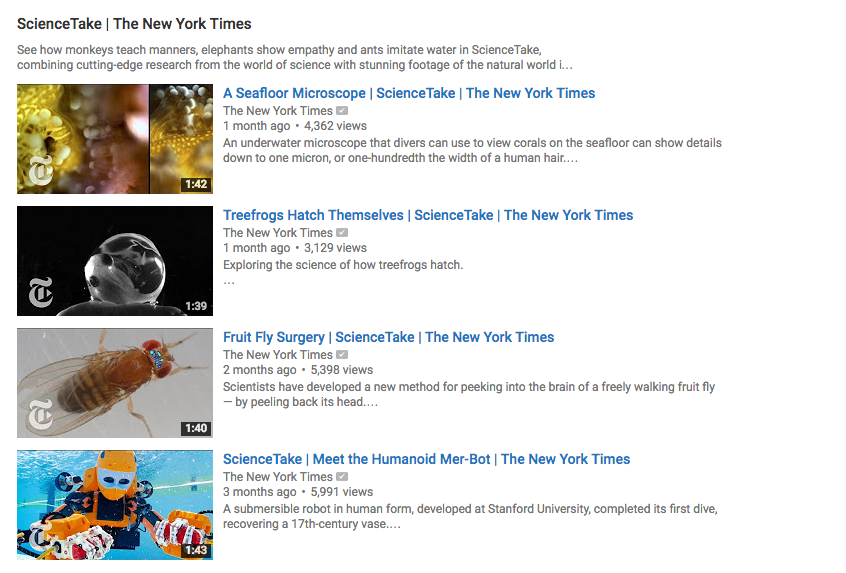 Think old-school journalism, and certain names come immediately to mind: Wall Street Journal, Washington Post, New York Times. Conventional wisdom says that these and other old-media institutions are dying a slow death, dwindling toward extinction.
But according to Google's John Thornton, the New York Times, at least, is adapting beautifully to the new-media landscape. In particular, he points to the publication's YouTube channel as a shining example of SEO gold: long-tail keywords paired with quality, visually rich content.
If you're looking for ways to boost your own site's SEO, check out NYT's video titles, descriptions, and tags. All are carefully crafted to be readable and informative, while still making it easy for viewers (and search engines) to find the right content.
Yes, really. The content giant is a case study in how to engage website visitors. While you probably don't need to be quite as broad in your coverage, it's smart to take a page out of BuzzFeed's book and cover a range of information that appeals to your core audience. In other words, don't just fill your website, blog, or social media with a bunch of listings.
Other things Buzzfeed gets right:
engaging, entertaining tone
plenty of visuals
attention-grabbing headlines (but without descending to clickbait)
lists – lots and lots of lists
Next time you're trying to decide what to post on your blog, try a BuzzFeed-style article and see if your audience takes the bait.
This is part 2 of a multi-part series inspired by the HouseLens trip to Inman Connect San Francisco in August. See the rest of the series here.