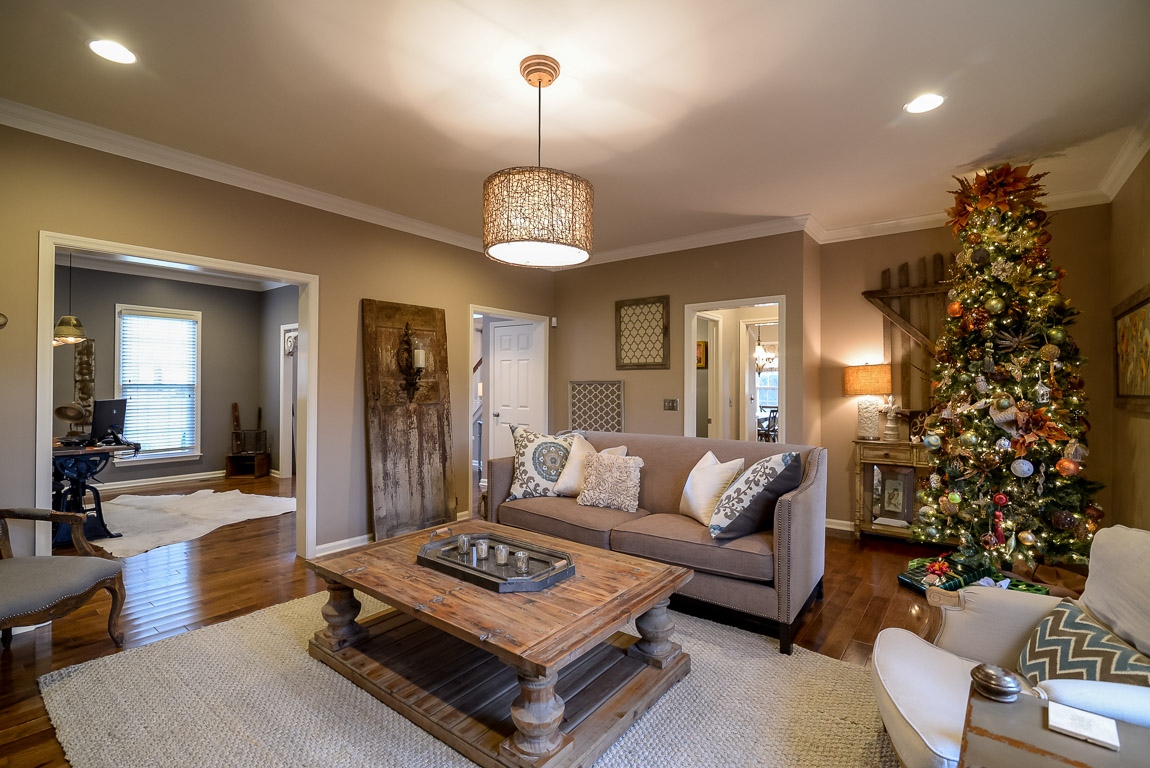 'Tis the season to be jolly – and busy, if you're an agent juggling real estate listings along with all the other activities of the holiday season.
As an agent, you're probably acutely aware of the fact that holiday-season listings can be harder to sell. You've got to be on top of your marketing game to compete for buyers' attention at this time of year!
That means it's all the more important to put quality visual content front and center. But a holiday-season professional photo, video, or 3D shoot comes with its own set of challenges. You've got to help your sellers balance all their holiday wishes and requirements with the need to make sure the home is camera-ready.
Here are our Top 3 tips for making that happen.
Keep It Simple
If possible, have your sellers wait until after the photo shoot to decorate for the holidays. Otherwise, encourage them to keep holiday decorations simple. If they usually put up a Christmas tree, suggest that they choose a small one this year. Christmas or Hanukkah presents can go in a closet, at least for the photo shoot. Other decorations should be inconspicuous and few in number.
Winter-listed homes often take longer to sell, and you don't want holiday-themed photos sitting on the MLS come March. There's no better way to telegraph "This listing is old – come lowball us!"
Clear a Path
Your photographer will need to be able to move freely throughout the home, so make sure that holiday decorations don't block doorways, high-traffic pathways, or other access points. You might even want to ask your photographer ahead of time whether there are certain areas that need to be free of obstruction (many photographers, for example, like to stand in a corner when photographing a room).
If you live in a snow-free region (we're looking at you, Florida), that's all you have worry about in terms of access issues. But if snowfall is heavy in your area, you need to make sure your photographer can find a way through the yard to capture the home's exterior. Also make sure that snow is not blocking any important exterior features you want included in the photos, video, or 3D.
Watch the Lights
Lighting, when done properly, is not an obvious element of a quality photo or video. But it's one of the most important factors distinguishing professional from amateur visual imaging. Let your photographer tell you whether it's OK to turn on all the Christmas or Hanukkah lights – you don't want to create unbalanced lighting conditions or unsightly lens flares. This can be especially important with 3D scans, which often require consistent lighting conditions throughout and between rooms.
Listing a home during the holidays is challenging, but it also has its rewards – after all, you get to part of your clients' lives at a very special time of year. Follow these tips, and you'll make the whole process easier for everyone.
What are your best tips for listing a home during the holiday season?