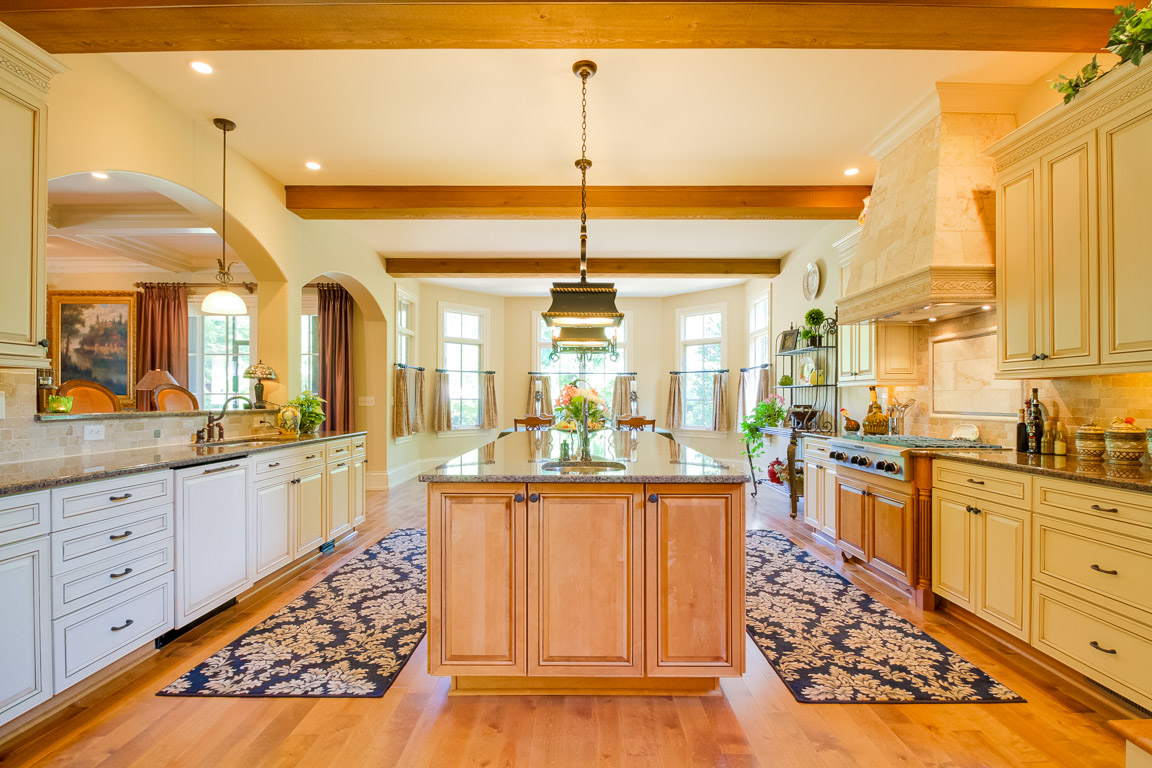 We know that, in the midst of the spring rush, it can be hard to cross everything off your to-do list. But properly prepping your listings is something you definitely don't want to skip! To help you check all the boxes, here's an updated version of a post we ran last year.
Making a home market-ready isn't the same thing as making it camera-ready.
Due diligence and basic staging are still important, of course. Make sure all work on the home is completed, have homeowners pack up the clutter and tidy the landscaping, and so forth.
But if you've invested in professional photos, video, or 3D, you don't just want passable results–you want great ones. The next time you list a property, try these specialized tips and tricks to get the most out of your shoot.
Before the Shoot
If the home has noteworthy architectural features – such as Victorian "gingerbread" trim – your pro may want to take detail shots. Trim landscaping so it doesn't hide these special details.
If you're spending the money for professional photos, video, or 3D, hopefully you're planning to post the content online. But that also brings privacy and security concerns. Ask your sellers to pack up anything – such as firearms, expensive artwork or collectibles, and photos of children – that might attract thieves or other dubious visitors.
Proper lighting is key to great professional photos, video, and 3D. Make sure all the home's light fixtures are working, and replace any burned-out bulbs.
Call the homeowners a few hours before the shoot to remind them of the appointment. Ask them to tidy, wipe down counters and mirrors, close toilet seats, and hide pet items and trash cans.

At the Shoot
A professional photographer or videographer is not a stager. Don't expect them to do a lot of work to get the listing ready, especially if it involves moving furniture or valuable items. Their liability insurance usually won't allow it.
Arrive 15-30 minutes early to make sure everything is ready. If possible, park your car where it won't be visible in exterior shots of the house. Turn on all lights, turn off ceiling fans, and adjust blinds to a 45-degree angle.
If the home is not ready, call your photo or video pro immediately. Don't expect them to wait "just a few minutes" while you tidy up. It could make them late for subsequent appointments–and could end up costing you extra, if your pro charges by the hour or half-hour.
Eliminate distractions so the photographer or videographer can focus on creating great visuals. Make sure your pro has a clear path to walk through the house, and stay out of the way during shooting. (Waiting on another floor or at the opposite end of the house is ideal.)
Keep in mind that the images or footage on the camera are unfinished. Most photo or video pros would prefer not to show you anything until it's been edited. Don't worry–if you've been careful about choosing your pro, you can be confident that you'll love the finished product!
If You Won't Be There
Many of these tips, of course, assume that you (or at least the sellers) will be meeting the photographer at the home. We realize, however, that it's not uncommon for the home to be unoccupied or for no one to meet your pro onsite. At HouseLens, about half our shoots are done this way.
If no one is going to be there for the shoot, we recommend making a trip to the house one day in advance to ensure everything is ready. And if the home is on a lockbox, don't forget to turn off the security system. Nothing ruins a shoot like your photographer getting arrested!