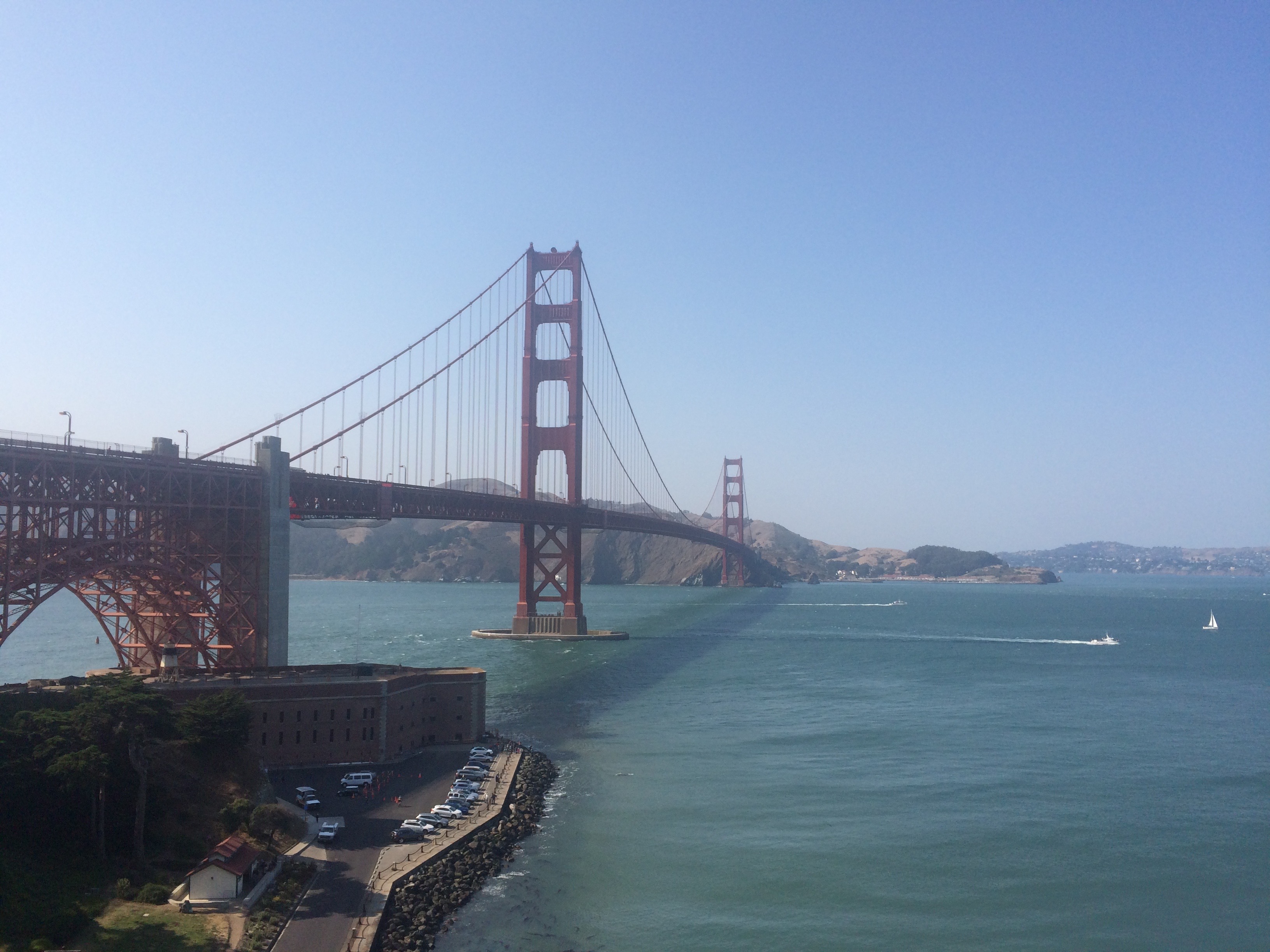 Twice a year, HouseLens sends a team to Inman Connect. Real Estate's best and brightest attend and speak at this tech-oriented conference, so it's an unparalleled opportunity for us to learn where the industry is going. Many of the insights are conceptual, but we often also come away with a list of exciting tools and tech. If you're looking for a way to level up your real estate marketing, keep reading for the 2017 San Francisco edition.
Websites/SEO
Voice search
It didn't take long for the real estate industry to start speculating about the impact of digital assistants such as Siri, Alexa, and Google Now. The consensus at ICSF was that voice search for real estate is not far away – the question is what form it will take. The developers at Voicester think (hope?) it will be property search, while industry experts think agent search is more likely. Either way, better be ready for it.
Whiteboard Fridays
Rand Fishkin, Wizard of Moz, is arguably the nation's foremost expert on the tricky art of SEO. Each Friday, he posts a video blog of himself diagramming SEO concepts on a whiteboard. These sessions are legendary for being entertaining, engaging, and above all, enlightening. If you need an SEO primer, they're an excellent place to start.
WordPress
Blogs are very good for SEO, and WordPress is very good for blogs. Bob Stewart of ActiveRain reminded us that WordPress is an excellent first stop for anyone hoping to boost SEO by blogging regularly. WordPress sites are free, easy to set up, mobile-friendly and include access to some of the Web's most effective SEO plugins.
Digital Advertising
Facebook
The Internet social media behemoth got mentioned even more than usual at this Inman Connect, primarily in connection with its amazing ad options. Facebook debuted new dynamic ads for real estate at Monday's Hacker Connect session, and numerous presenters sang the praises of its myriad targeting options and its affordability. You can also install a Facebook pixel on your site for retargeting, the creepy but effective method where ads follow a person around the Internet.
Predictive analytics
Predictive analytics use Big Data to foretell people's likely behavior – in the context of real estate, whether someone is likely to buy or sell a home in the near future. Like Facebook's targeting options, the analysis is a way to make sure you're spending your real estate marketing dollars where they'll have the greatest impact. Popular predictive analytics platforms for real estate include SmartZip, BoomTown, and Offrs.
YouTube TrueView
Speaking of spending your real estate marketing dollars more effectively, Coldwell Banker's Lindsay Listanski recommend YouTube TrueView ads in her excellent session on geomarketing. TrueView is an ad product that only charges you when prospective clients actually choose to watch your ad. If you're going to spend ad dollars on YouTube, this is the way to make sure you're not throwing money away on 2-second "views."
LeadPages
Any good digital advertising campaign needs a landing page – a conversion-optimized webpage where you can send the folks who click on your ad. HouseLens automatically provides listing landing pages with every shoot, but if you're advertising something else, you'll want to build a page. Several presenters and panelists recommended LeadPages as their choice for easy-to-build, easy-to-use landing pages that achieve high conversion rates.
Client Interactions
You (the "unrealtor")
With all the technology floating around the industry, it can be easy to forget that face-to-face interactions are a key part of any effective real estate marketing program. In his wickedly funny keynote, Scott Stratten reminded everyone that you can never ignore the fundamentals of being "immediately there and immediately killer."
PopBoardz
Kofi Nartey reluctantly recommended PopBoardz as a listing presentation tool – reluctantly, because it's so good that he'd prefer to keep it a secret. PopBoardz is presentation software that allows you to incorporate multimedia and jump to linked content without interrupting the presentation's flow. According to Nartey, it's an ideal tool to showcase your real estate marketing plan to potential sellers.
What are your favorite real estate marketing tools?