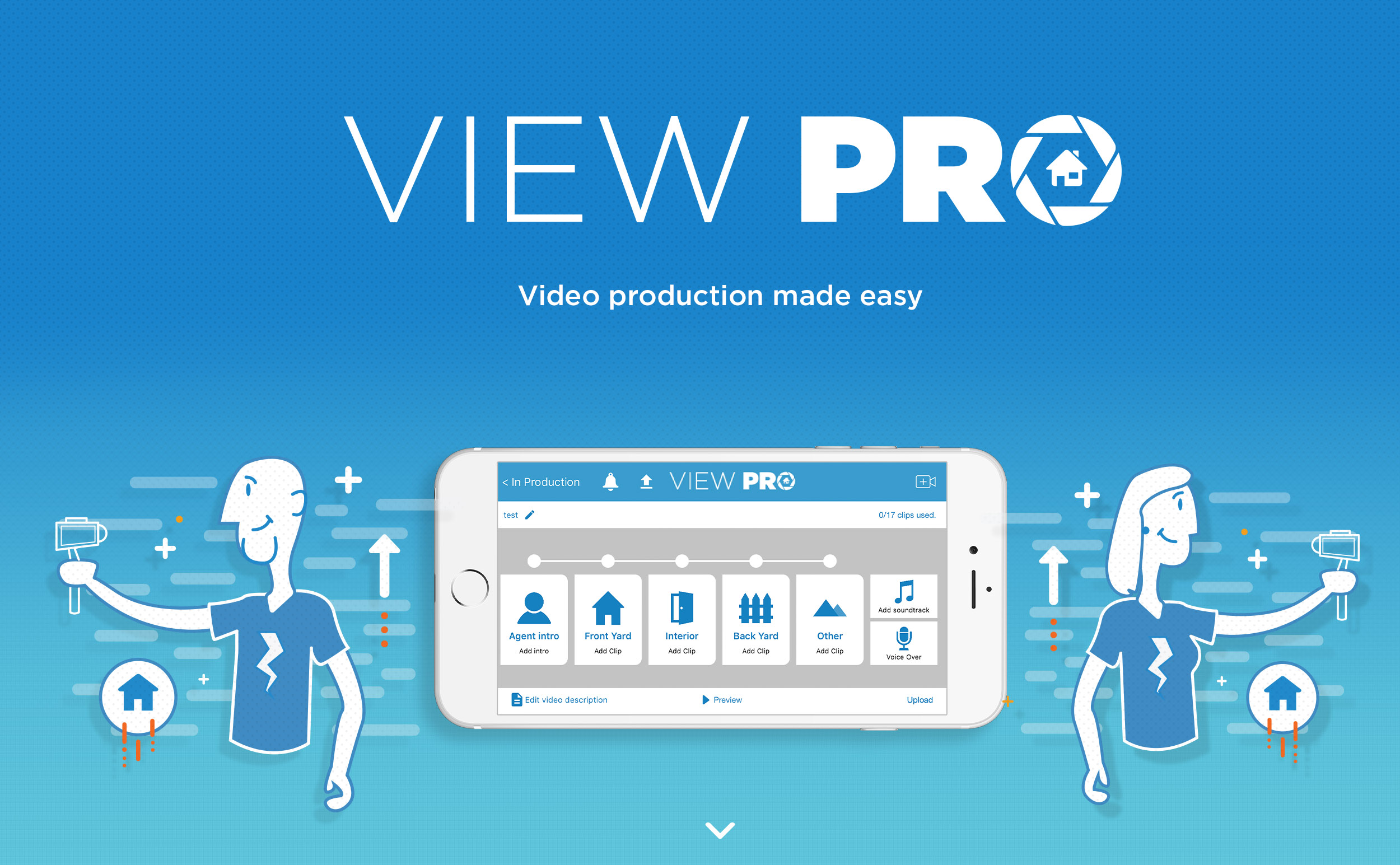 HouseLens has rolled out a specialized version of its video app to all users of the company's MarketPlace and ArtistPro platforms. The app, called View Pro, gives real estate photographers the ability to produce polished walk-through videos of real estate listings.
"View Pro is an infinitely scalable, full-featured video production app that is ideal for real estate photographers who want to expand their services in an affordable way," says HouseLens Founder & CEO Andrew Crefeld. "Combined with our MarketPlace and ArtistPro platforms, this gives real estate photographers a full business suite unlike anything else in the industry."
MarketPlace is an online hub where real estate photographers can connect directly with local real estate agents who need professional shoots for their listings. ArtistPro is a field-tested, end-to-end SaaS platform for managing real estate photography businesses. Through the end of the year, HouseLens will provide View Pro to all users of both platforms free of charge.
View Pro is designed specifically for real estate and gives photographers the tools they need to produce walk-through listing videos quickly, easily, and affordably. App features include auto-editing, a library of royalty-free music, agent intro, voiceover functionality, creation of single-property webpages and more. For just $100, Photographers can also customize the app with their own branding and YouTube channel.
Many of the app's features were developed out of HouseLens's partnership with Estate Agents Co-operative (EAC), an Australian real estate organization with more than 300 members.
"The folks at EAC are very forward thinking and really understand the power of video to help sell real estate. They have done an excellent job of communicating that value proposition to their members and providing useful feedback to us," Crefeld says.
Widespread adoption of the app among EAC members, in addition to the volume and quality of the content they create, have been a key proof of concept for View. EAC member input has also led to the addition of more advanced features such as the ability to import clips from outside the app.
"The quality of video production that is now possible with a phone and stabilizer is just incredible, and 3D functionality is on the horizon," Crefeld says. "With more than 450 photographers – and growing – using MarketPlace and ArtistPro, we think this is an exciting opportunity to expand the affordable production of quality visual content in the real estate industry."