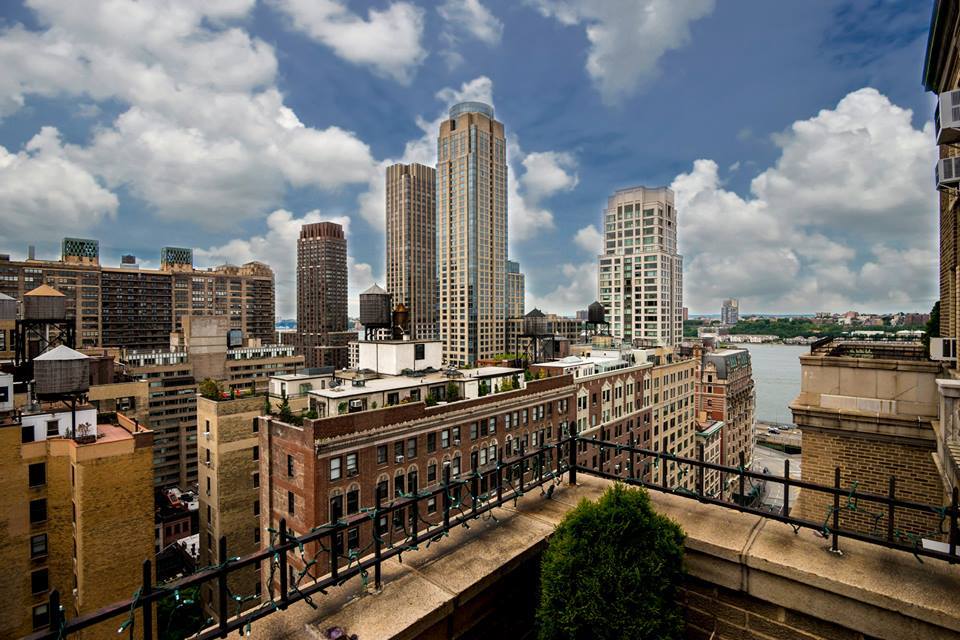 This month, our theme for blog posts is "Make Your Business Bloom." We covered strategy in the first two weeks: how to save or splurge on core marketing tools, and which basics are most important for an effective marketing program. Our second two weeks are about nitty-gritty tactics: using broker videos and community videos to make your business grow.
This week, we're covering community videos. These can be any videos – either professionally- or self-produced  – that highlight what's unique about your community or make it a desirable place to live. In addition to general city or neighborhood profiles, community videos might focus on:
Nightlife, shopping, and dining
Cultural attractions and events
Local history
Family- or pet-friendly amenities
Outdoor recreation
Interviews with local residents
Festivals
Sports teams
The local economy, job opportunities, and commuting
Whatever topic you choose, there are several reasons why these videos should be a part of your marketing strategy.
Community Videos Demonstrate Your Local Expertise
If you're still basing your value proposition on being the gatekeeper of listing data, we've got some bad news for you: that cat is out of the bag. Technically speaking, buyers and sellers don't even need you to list a house or visit one – there are websites, apps, and robots for that.
What buyers and sellers do need is someone to be their steady hand in the most expensive and emotionally fraught transaction of their lives. They also need someone with expert, insider knowledge of the local market, from the perspective of what it's like to buy, sell, and live there.
Community videos give you an opportunity to demonstrate that you get the local community. You know where everything is, you understand the character of the community, and you love it. These videos are a chance to convey your enthusiasm and affection for the area in a contagious way. As you demonstrate your expertise, you also demonstrate that there's no better agent to help someone navigate the local market.
Community Videos Are Good for SEO
Community videos – especially professionally-produced city or neighborhood profiles – are what marketers call "evergreen content." That means they have staying power: you can put them up on your website today, and the information in them will probably be useful and valid for years.
And by definition, community videos are what SEO specialists call "hyper-local" content. That means they're focused exclusively on a small geographic area. This is especially true of videos that highlight particular neighborhoods or amenities (as opposed to videos that cover an entire city).
As it happens, both evergreen and local content are fantastic for SEO. Evergreen content can serve as cornerstone content, which gets priority attention from search engines due to its authority and longevity. This can help you compete with bigger websites for popular keywords. Local content also gets priority attention from search engines, especially when users search for locally-oriented topics such as real estate. Just make sure you take the time to enter SEO-friendly metadata for all your videos.
Community Videos Help You Gather Leads
There are several types of community videos that can help you build your leads pipeline. For instance, videos that highlight local businesses or events will necessarily involve speaking with local business owners, community organizers, and volunteers. You can also interview local residents regarding what they love about the community.
You never want to be obnoxious about selling your services, but it will be completely natural to identify yourself as a real estate agent when you're connecting with these people. You can also ask for their email addresses so you can share a link to the video when it's finished. The fact that you're making a video about the community will work to your advantage, since it will show your expertise and dedication to the area.
When your videos are done, follow up with each participant by email. Focus on thanking them for their help and on sharing a link to the finished video, but close by saying, "If you ever need to buy or a sell a home, or know someone who does, I hope you'll keep me in mind." They'll also be likely to share the video, since it will raise their own profile – but of course it will also raise yours at the same time.
Ultimately, Community videos are one of the most flexible and engaging types of video you can add to your marketing program. The sooner you add them to your mix, the sooner you'll start reaping the benefits!