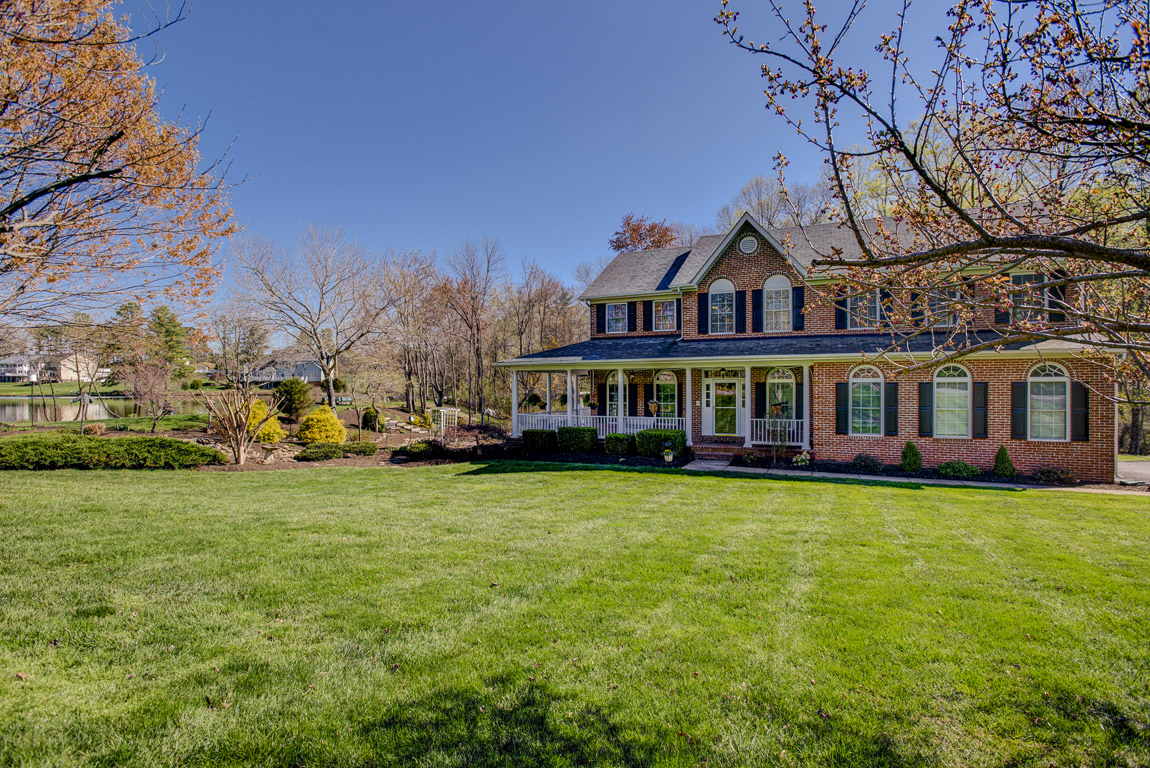 Fall is officially here, and that means it's time to start thinking about fall marketing! Regardless of your market, you can take marketing inspiration from Halloween, Thanksgiving, or other universal elements of fall (pumpkin spice, anyone?). If you're in a market that experiences four seasons, you've got the added inspiration of fall color and other changes that come with cooler weather. Which begs the question: are fall photos the best way to market your listing?
Fall Weather is Your Photo Friend
This time of year has its advantages. Especially in early fall, the weather is often pleasant – an important consideration if you're taking your own photos. Cooler temperatures mean taking exterior photos won't turn into a sweaty job. And while early fall weather can turn wet, there are still usually plenty of sunny days at this time of year.
Capturing those last few days of blue skies can be crucial when you live in a city that goes gray in the winter.
Take it from Andrea Geller, a broker associate with Chicago's HOT PROPERTY The Chaz Walters Group at Coldwell Banker Residential.
"If I am working with a seller who isn't in a position to get the home on the market prior to our snowy and dreary winter, I encourage them to get the exterior photography done by fall," Geller says. "With the online presentation being the first impression of a home, you want happy, sunny pictures."
Less moisture in the air also means the sky is clearer, so photos taken from a distance are less likely to be distorted by haze or humidity. That makes fall an ideal season for drone photography. Just keep in mind that, for safety and liability reasons, most drone operators won't fly in windy weather.
Fall Color Makes Photos Beautiful
Fall color, of course, is another benefit of photographing listings at this time of year. Especially if the property has an abundance of trees, fall photos can make your listing stand out from the crowd.
You may even encounter sellers who drag their feet for that very reason. Affiliate Broker Micah Phillips works with Benchmark Realty LLC in Nashville, an area with gorgeous fall color. Last winter, one of his clients started talking about selling 40 acres of rural land. The man waited until this fall to go to market, Phillips says, because "he definitely wants to show off how his land looks once the trees start changing colors."
Keep in mind that fall photo opportunities extend beyond your listings. Local parks will be full of fall color, and this is prime festival time in many cities. Oktoberfests, harvest festivals, Halloween events, and bonfires are all events to watch for.
Teresa Boardman, Broker & Owner of Boardman Realty in St. Paul, MN, uses this time of year as a chance to grab attractive photos for marketing her city. She also recommends early fall for night shots, since the weather is still warm enough for outside activity.
Fall Photos Require Perfect Timing
As Boardman points out, however, the fall photography window can be short. In fact, peak fall color generally lasts for only two or three weeks in most areas.
"I tend to make a plan at the beginning of October so that I can get the shots I need," Boardman says. "I have to watch the weather and reschedule if it is too rainy or windy."
Days are also shorter in fall. That means you need to plan shoot times carefully, whether you're taking the photos yourself or hiring a photographer. Professional photographer and HouseLens Director of Quality Antony Boshier recommends taking exterior photos before 3 p.m. in fall.
"Especially after the time change, the sun is going to be lower. That can cause a lot of contrast and hard shadows, which are difficult for the camera to balance. And shadows are longer, which can cause you to end up with dark patches across the house from trees or tall structures that aren't even on the property," Boshier says.
Micah Phillips also plans for the fact that fall photo may require extra prep time. The home is likely to have sticks or leaves in the gutters, on the roof, or scattered around the yard and driveway. Talk to your sellers about tidying the yard just before the photo shoot so the property doesn't look messy. A shabby yard can cancel out any benefit you've gained from fall color!
What if you miss your fall window? Don't worry.
"As the saying goes, 'Real estate is local'," Andrea Geller says. Buyers know to expect gray or snowy exteriors in late fall or winter. Geller, Teresa Boardman, and Antony Boshier agree: exteriors are easy to swap once the weather improves. You can also ask your photographer or a service such as Box Brownie to provide blue-sky versions of the photos.
Ultimately, as with so many other aspects of marketing, the key is to have a plan. Make the most of fall while it's here, and arrange to refresh the content for any listings that are still on the market come spring. The result will be photos that show your listings in the best possible light, whatever the season.
This blog post originally ran as an article on Inman.