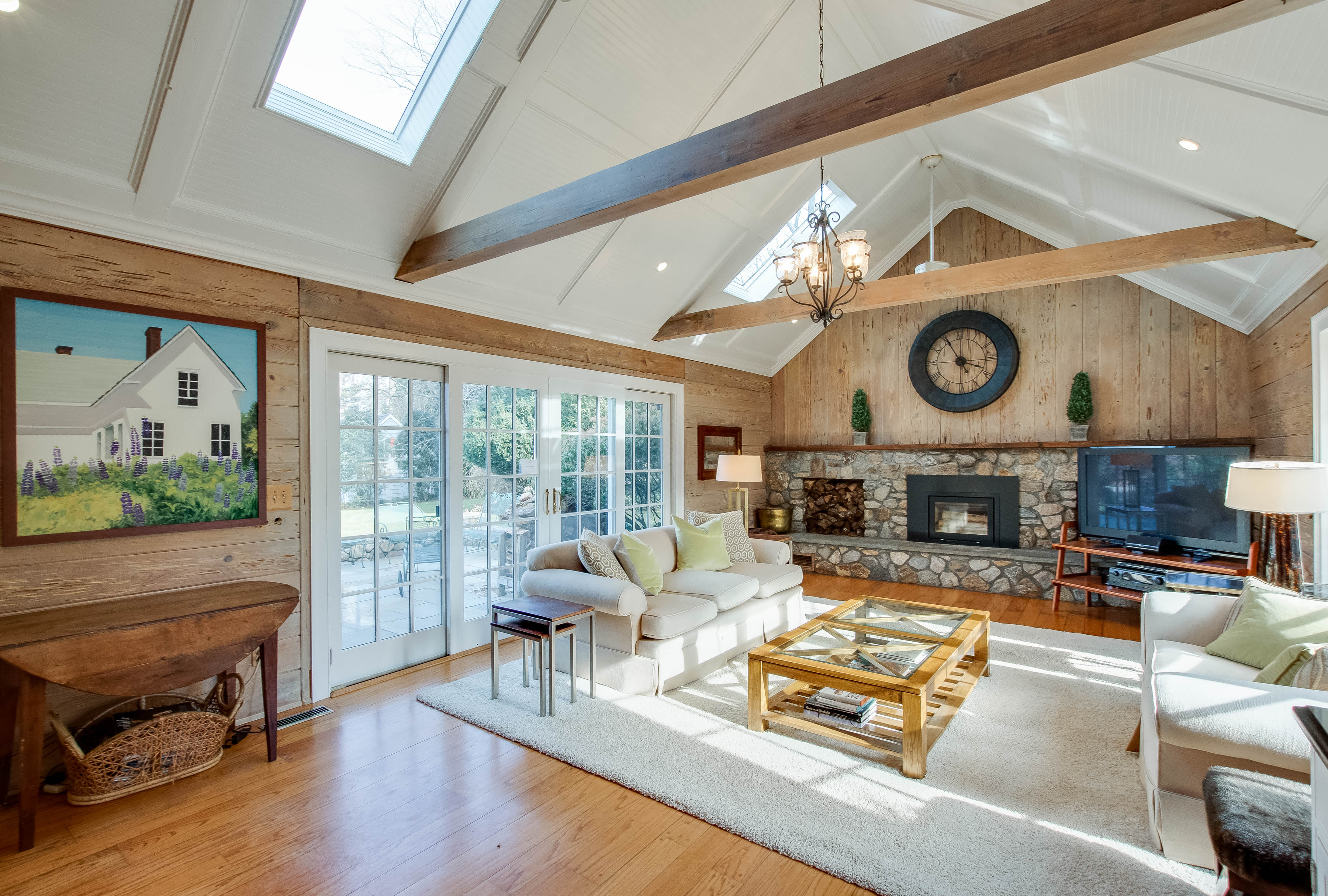 This week's House of the Week is a beautifully remodeled Cape Cod home in Darien, CT! Darien is the smallest town on Connecticut's "Gold Coast," an affluent area located on Long Island Sound. The town is in Fairfield County and is part of the New York City metroplex.
First settled by Europeans in the mid-1600s, Darien officially became a parish in 1737, then a town in 1820. Residents joke that the name's unusual pronunciation ("dairy-ANN," not the expected "DAIR-ee-in") helps them tell tourists from locals. The pronunciation comes from the word's Spanish origins. Thanks to the suggestion of a 19th-century sailor, Darien is named for Panama's Isthmus of Darien. The town grew rapidly in the 1800s, when wealthy New Yorkers built large vacation homes there.
Darien consistently earns high marks for quality of life, thanks to its scenic beaches, numerous parks, and award-winning schools. The town is also part of a 10-community co-op that advances environmental sustainability throughout Fairfield County. Most residents work in New York City. Just a short train ride puts you in the heart of the Big Apple's unparalleled cultural, dining, and entertainment options.
Our favorite feature of this House of the Week is the bright, expansive family room, with its bleached-cypress paneling, fieldstone fireplace, and built-in bar and bookcase. We also love the many special details that nod to the home's history. These include beadboard ceilings, a cookbook cupboard in the kitchen, and original built-in china cabinets in the dining room. Check out the interactive 3D model and photo gallery below!