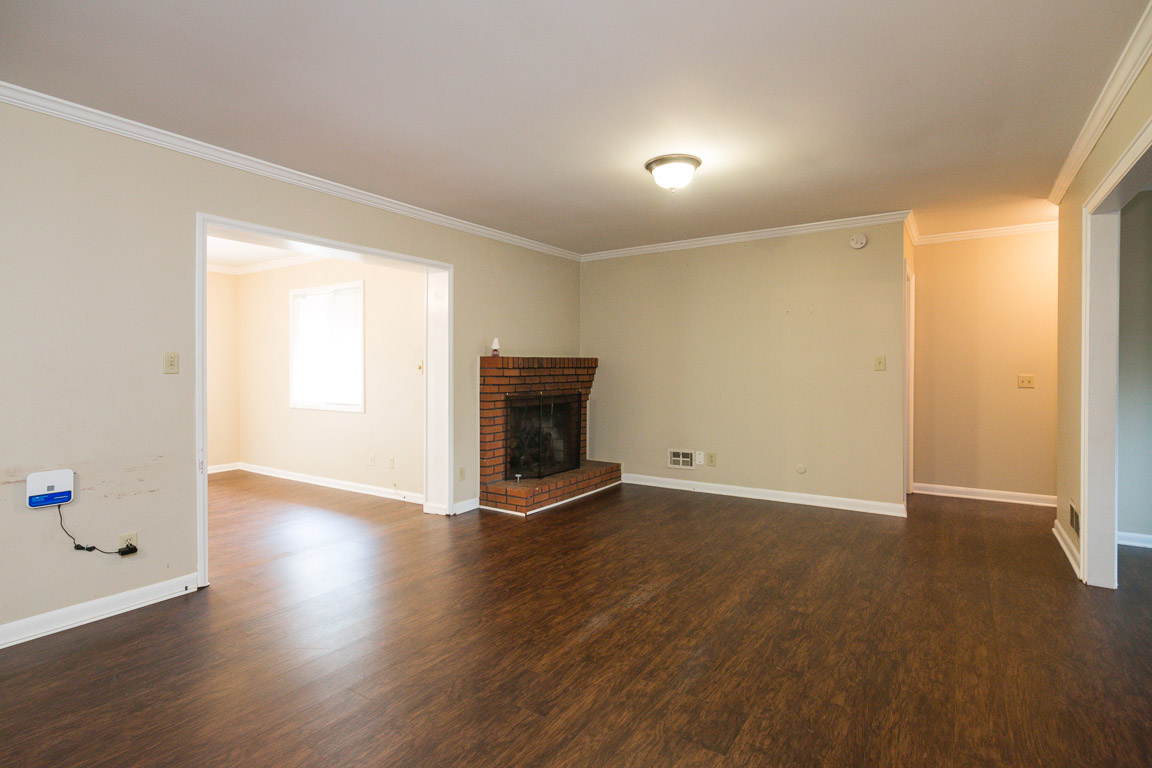 Some listings are a piece of cake to market. You know the ones we mean. They're in pristine condition, with modern, tasteful decor that appeals to the majority of buyers. At least from a visual standpoint, they practically sell themselves. Then there are the problem listings. If you've been in real estate for any length of time, you know about those, too. They're the homes that are vacant, run-down, or dark and cramped.
So how do you tackle the uphill battle of marketing problem listings? It's never an easy task, but there are ways to improve the situation.
Problem Listing #1: Vacant Homes
There are many reasons a home might be vacant: new construction, sellers who had to move on a deadline, foreclosure, and more. While a vacant listing has its benefits (no decluttering required, for one), a bare interior is usually not a selling advantage. In fact, a National Association of Realtors study found that staged homes often sell faster and sometimes net a higher price.
Experts generally believe that staging is effective because it improves the emotional appeal of a home. Especially compared to a vacant listing, a staged listing looks homier and more attractive. In other words, staging is a marketing "must" for vacant properties.
Can't afford professional staging? Consider virtual staging, where a company uses photo-editing software to add furnishings and decor to photos you provide. Virtual staging is generally significantly less expensive than standard staging but can be just as effective.
A few things to keep in mind if you opt for virtual staging:
If you're using professional photos, make sure your contract with the photographer allows you to submit the photos for virtual staging.
Before you hire a virtual staging service, review their portfolio to vet the quality of their work. Make sure their staging library includes furniture and decor options that fit the style you want.
Clearly label any virtually staged photos with a watermark or caption. Display any virtually staged photos side-by-side with a photo of the vacant room. This will help you avoid buyer claims that you misrepresented the property.
Problem Listing #2: Fixer-Uppers
There's no way around it: this particular type of problem listing is not going to compete with move-in-ready listings on the basis of looks. With fixer-uppers, it's especially important to keep your target audience in mind. You're marketing to people who want a good deal but are also weighing cost against work.
In this situation, buyer confidence is proportional to the amount of information they have about the home. This is especially true if potential buyers are investors and/or out-of-area. Provide clear photos that give a solid indication of the home's condition (its best characteristics and its flaws) and write a positive, but honest, property description. If your budget allows, have the home scanned with a 3D camera to provide the most data-rich experience possible.
Finally, keep in mind that buyers will be especially apprehensive about major home systems, which have the largest impact on a renovation budget. So make sure your listing photos include shots of the roof, HVAC, and water heater, and include the ages of these elements in the listing data.
Problem Listing #3: Cramped Spaces
It's no secret: Americans like big houses. Although new home size has declined over the last few years, the average U.S. home is still significantly larger than homes in the rest of the world. That means small spaces can make for a problem listing.
To market cramped spaces more effectively, have sellers declutter ruthlessly. Limit the amount of furniture in rooms and make sure they are well-lit (with natural light, if possible). Hang mirrors in strategic locations, especially opposite windows, to open up the space.
Make sure all photos are taken with a true wide-angle lens. You want to avoid any fishbowl effect but also ensure that rooms don't feel cut off. A good real estate photographer will know how to make rooms feel expansive without crossing the line into deceiving buyers.
If the home is small because it's an apartment or condo in a prime location, highlight that advantage in your marketing. Talk up building and neighborhood amenities in your property description, and include photos or video of these features. Make sure your photographer captures stunning views, balconies, patios, or other features that expand the space.
Problem listings make marketing more challenging, but you don't have to avoid them entirely. Go in with a good strategy, and you'll clear the hurdles with ease.