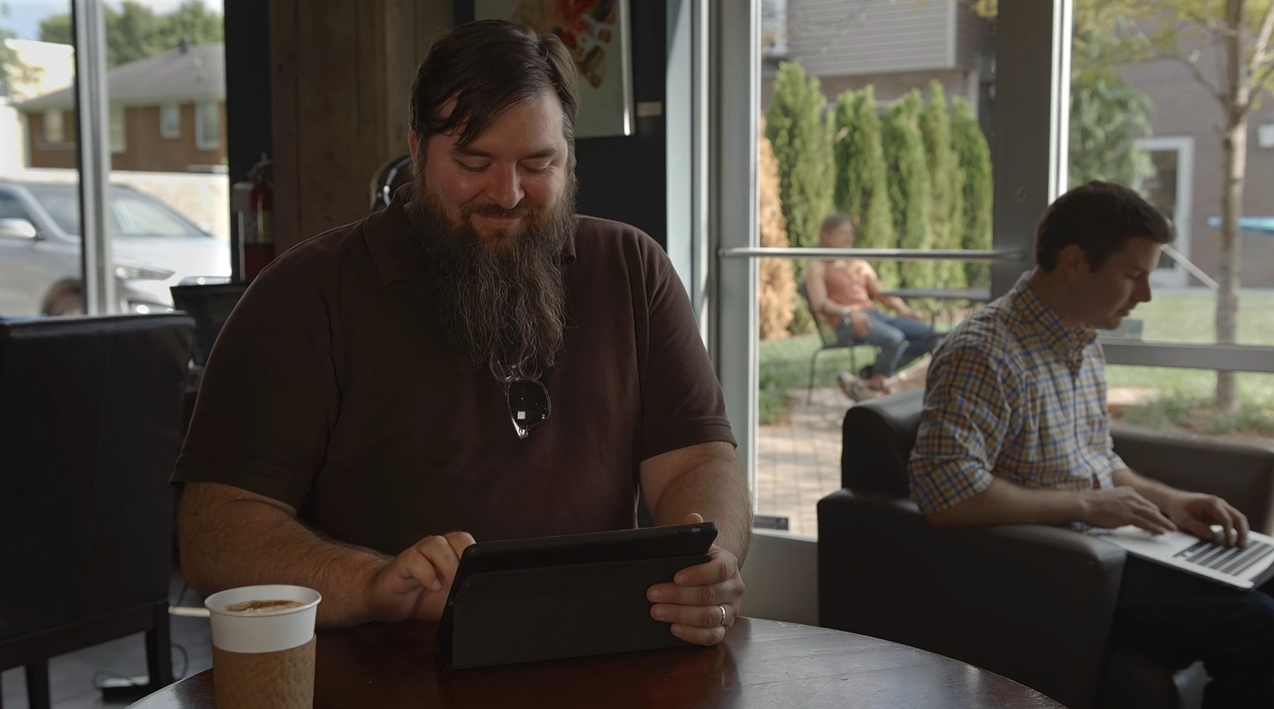 If there's any time of year when you need to bring all your real estate skills to the table, it's spring. When the market is at its busiest, there's tremendous opportunity for income and relationship-building. But you also have to run at the top of your game to stay on top of everything. That's why the HouseLens blog will focus this month on ideas to help you be a powerhouse agent – or, as we like to say, a "PowerHouseLens" agent!
Spring is a good time to grab new business, but it's also a good time to stay in touch with past clients. After all, this is the time of year when they're most likely to be thinking of buying or selling again. And even if they're not in the market, they may have referrals to send you.
When you're contacting past clients, avoid the temptation to go for the hard sell. Be helpful or entertaining instead, to remind them that you have the qualities they want in an agent. And to really stand out, center your approach on video or other visual content.
Targeted Listings
Let's get the most obvious option out of the way, right away: you can always stay in touch by sending listings to past clients. We don't necessarily recommend going this route – it's a popular tactic, so you risk being just a drop in the ocean of content flooding people's inboxes or social media.
If you really want to do this, however, boost your chances of catching recipients' attention by targeting the listings you send.  Think about your clients' income level and stage of life, and send them a curated selection of listings that shows you understand their needs. For a noteworthy touch, mail them an inexpensive Google Cardboard VR headset accompanied by a link to a VR-enabled 3D model.
Testimonial Videos
Have you invested in quality testimonial videos of past clients? Send those out to your list! As with listings, increase the stickiness of your message by targeting the video to the recipient. For instance, don't send buyer testimonials to prospective sellers. This tactic will be most effective if the testimonials are natural, engaging, and unique in some way. Think humor, emotional stories, or a unique setting (such as hiking through a park instead of sitting on a living room couch).
Seasonal Photos or Videos
Now that we've covered the most common tactics, let's move on to something that will stand out more. Part of your value proposition as an agent is your local expertise. So for past buyers and sellers who may want to move within the same area, you can stay top of mind by using visual content to emphasize your connection to the community.
One way to do this is by sharing seasonal photos or videos, either by email or on your social media. Try to focus on subjects that are unique to or beloved traditions in your area. Nashville residents, for instance, have a spring tradition of experiencing "tulip time" at the local botanical gardens. To boost engagement, turn the seasonal sharing into a social media contest: encourage past clients to post their own photos and videos, and send the winner a gift card to a local business.
"Upcoming Events" Videos
If you've kept in touch with past clients since their transactions closed, hopefully you know something about their hobbies or interests. Take some time to research events they might want to attend, then make live or recorded videos highlighting those events. Whether you post the videos on social media or send them out via targeted email, this is another good way to show that you're a local expert and care about clients' needs.
When you make the videos, keep them engaging by thinking beyond a talking-head format. For instance, interview an event organizer, tour the event venue, or see if you can get permission to capture preparations in progress. This is a more time-consuming tactic, so you might want to reserve it for past clients that you know are interested in buying or selling soon.
Neighborhood Profiles
Show your chops as a local expert by building neighborhood profiles that you can share with past clients. The most interesting profiles will have a combination of media, such as photos, professional video, and live video. Give these a permanent home on your website and drive traffic to them from various platforms. You can also repurpose the content, in whole or in part, for boosted Facebook posts, Instagram stories, email blasts, and more.
As with seasonal content, focus on what makes your city's neighborhoods unique. Features like historic homes, rails-to-trails parks, or locally owned restaurants and boutiques won't be easy for potential buyers to find elsewhere.
Homeowner How-Tos
Homeowner how-to videos are a good way to stay in touch with past buyers or sellers who might not be moving soon. They are also among the most helpful content you can send out, which means you can keep sending them over a long period of time without alienating your audience.
It doesn't really matter whether you do these as live videos or have them professionally produced. Just make sure you keep them relatively short – under two minutes if possible, but definitely under five minutes. To make them as interesting and useful as possible, partner with subject-matter experts who also want some exposure. Get a local nursery manager to share spring landscaping tips, or interview a general contractor on how to manage a remodel. Focus on information that is useful to your audience now, regardless of their real estate plans.
Have you had success using videos or photos to stay in touch with past clients? Share your tips in the comments!