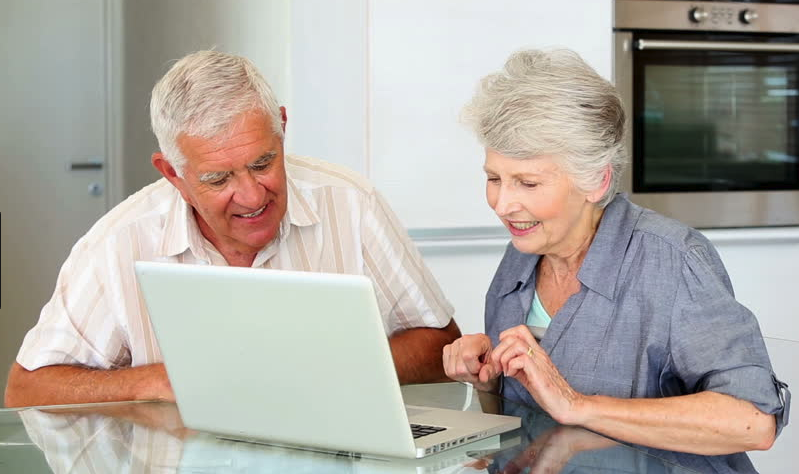 This is Part 2 in a two-part series on marketing content ideas. Last week, in Part 1, we outlined a two-part strategy for getting faster, better ROI on your marketing: (1) focus on buyers and sellers who are ready to move now by (2) producing marketing content that speaks to the kinds of life changes that often prompt people to move. We also shared content ideas for young couples and families, i.e., Millennials.
Generation Xers, Baby Boomers, and the Silent Generation are next. These cohorts are likely to encounter life changes different from those experienced by Millennials. Gen Xers are reaching the top levels of their careers, while Boomers and the Silent Generation are looking toward retirement and situations specific to aging.
Job Promotion or Raise
Gen Xers, who are generally in their 40s and 50s, are at a career stage where they're likely to receive significant promotions to management or even the executive suite. For parents who worked part-time or stayed home while children were small, this is a common age for returning to the full-time workforce. Either way, these transitions usually mean a significant income increase for the household.
In this situation, people are likely either to upgrade their primary residence, purchase a vacation home, or purchase investment property. Here are some marketing content ideas to help you reach this audience:
Wise ways to manage a large salary increase or bonus
Pros and cons of moving to a larger home, buying a vacation home, etc.
Tips on choosing a home where you can age in place
Comparisons and pros and cons of different types of vacation homes (e.g., condo vs. single-family or time-share vs. wholly owned)
How to settle on a location for a vacation home
How to make your vacation home double as an income stream
Relocation for Work or Family
Gen Xers and young Boomers, being at a pivotal point in their careers, are the cohort most likely to relocate for work. This may happen due to a promotion within a company (requiring relocation from a satellite office to headquarters, for example) or due to a change in employers. At this stage, people will almost certainly be buying and selling simultaneously. They may also be moving between areas with significantly different costs of living.
Try these marketing content ideas to help them with the process:
How to juggle buying and selling a home at the same time
Tips for choosing a long-distance moving service
Checklists for setting up life in a new state
Resources for managing changes in cost of living (calculators, budget tools, etc.)
How to evaluate properties from a distance
How to make a long-distance move easier for kids and pets
Retirement
The U.S. is home to roughly 76 million Baby Boomers, and they are currently retiring at the average rate of 10,000 workers per day. That's a lot of potential buyers and sellers – in fact, Boomers make up the second-largest seller cohort. This group often sees retirement as an opportunity to make new housing decisions. They are typically looking to move because they want to travel more frequently and easily, deal with less home maintenance, or live closer to children and grandchildren.
Here are some marketing content ideas to reach new retirees:
Resources for downsizers (lists of professional organizers, charities that accept donations, etc.)
Tips on decluttering or divesting family heirlooms and collections
Small-space organizing tips
Information on tiny houses, RV living, co-housing, and other alternative living arrangements
Pros and cons of buying a vacation home
Tips on budgeting, getting health insurance, and estate planning post-retirement
Health Decline/Spouse's Death
There's another life change that, unfortunately, often necessitates a move: a decline in health or mobility. This can happen at any age but is most common with older Boomers and the Silent Generation. The decline may be new, or the death of a spouse may leave someone without necessary care and support. In some situations, the home owner may no longer be able to live independently. In others, independent living may be possible in a new home that better accommodates the owner's limitations.
Keep in mind that the home buyer or seller may not be managing their own move – you may need to market to their children or other proxies as well. Also be aware that relevant topics can be highly specialized. Know the limits of your own knowledge and bring in other experts (local doctors, financial planners, social workers) to help.
Try these marketing content ideas to reach an appropriate audience:
How to help an aging parent downsize
Tips on setting up a multi-generational household
Side-by-side or pro-and-con comparisons of assisted living, living near family, and living with family
Information on universal design for homes
How to vet assisted-living communities
Local resources for aging homeowners (senior centers, specialized medical groups, etc.)
How to Use the Marketing Content Ideas
Keep in mind that these content ideas are flexible. You can use them as inspiration for blog posts, short- or long-form videos, infographics, curated content, and more. You can also use one idea many ways. As an example, let's look at what you can do with the topic "How to Make a Long-Distance Move Easier for Kids & Pets":
Blog post on the topic
Long-form video interviews with a veterinarian and a family counselor (post to Facebook, YouTube, and/or Instagram TV)
Short, live videos with 1-2 tips each for Instagram or Facebook
Short, one-question video interviews with kids who are about to move (ask "What has you most excited about moving to a new state?" or "What do you like most about your new house?")
Instagram story following along with a family as they prepare to move.
If you have your own marketing content ideas for how to reach buyers and sellers who are ready to move, share them in the comments!