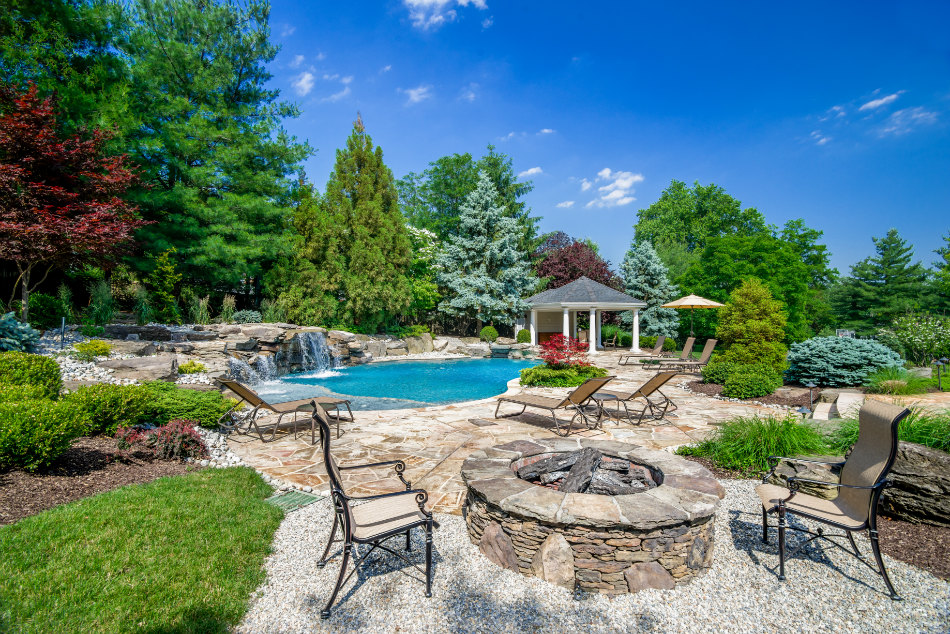 The average family buys or sells a home only once every five to seven years. That means real estate agents have to work harder than most professionals to connect with potential clients. Run-of-the-mill methods, such as social media or email marketing, are useful for maintaining baseline visibility. But if you really want to make yourself memorable, try hosting an outdoor marketing event this summer.
Here are our Top 10 ideas for fun events that fit the summer season and can be adjusted to fit your marketing budget.
1. Neighborhood Scavenger Hunt
Want buyers to fall in love with the neighborhood where you work and sell homes? Put on a scavenger hunt that highlights the best elements of the area. Hand out gift cards to local businesses as prizes!
2. Star Walk
If your area gets too hot for outdoor activity during the day, host your marketing event at night. Check with your local university or parks department to enlist the help of an astronomy professor or nature center staff for a star walk. If you have lightning bugs in your area, invite children to bring jars for a catch-and-release activity.
3. Water Party
You don't need a pool to get soaked! If you have access to a large yard, set up kiddie pools and slip-n-slides and lay in a stock of water guns for an epic game of tag. To make this marketing event even more memorable, give the party a fun theme and organize the decorations, snacks, and drinks accordingly.
4. Outdoor Movie Night
This is another great option if you have access to a large yard. Or, if your budget allows, host a branded night at a local drive-in. Choose a movie that appeals to your target demographic and serve snacks and drinks accordingly: popcorn and sodas for families, beer or wine and grown-up snacks for an adults-only night.
5. Outdoor Service Project
Are service and community involvement a priority for your business? Plan a day to clean up or plant flowers at a local park, sign up for a Habitat for Humanity build, or arrange to do yardwork and home maintenance for a disabled or elderly neighbor. Use social media to recruit volunteers and share photos of the event. Provide branded T-shirts to help the team feel cohesive!
6. Grown-Up Picnic
People do family picnics all the time, but what about a grow-up picnic? This can be a fun marketing event to capture the attention of Millennials or Boomers, the top buyer demographics. Plan food and drinks around an adult-friendly theme such as Burgers & Beer or Wine & Cheese.
7. Minor League Baseball
This marketing event takes a big budget, but it's family-friendly, very memorable, and a lot of fun. Most minor league baseball teams offer multiple group options, ranging from seat reservations only to game tickets with a meal included. Cost usually starts at about $10/person for tickets only, or $35/person for a ticket and a meal.
8. Ice Cream Social
An ice cream social is the quintessential summer party. Turn it into a memorable marketing event with a fun theme (something retro is particularly appropriate) and outdoor games. Plan ahead so you have time to order branded balloons, napkins, and cups.
9. Beach Party
If you're in a coastal city, get a picnic permit from the local authorities and host a beach party. Provide branded frisbees for a tournament and hand out prizes to the winning team. Serve cookout food or a deli lunch to keep things simple. Or if you work with luxury clients, arrange a catered sunset dinner on the shore. That's one marketing event no one will forget!
10. Nautical Party
Whether you live on the coast, near a lake, or are completely landlocked, you can host a nautical-themed marketing event. Large budget? Charter a boat for a half- or even full-day cruise. Or for something more family-friendly, organize a canoe or kayak outing. Smaller budget? Reserve a picnic area at the local lake and encourage everyone to ham it up. Hand out themed prizes for the best outfit in categories such as Best Sailor and Best Pirate.
Got your own creative ideas for outdoor marketing events to host this summer? Share them in the comments!