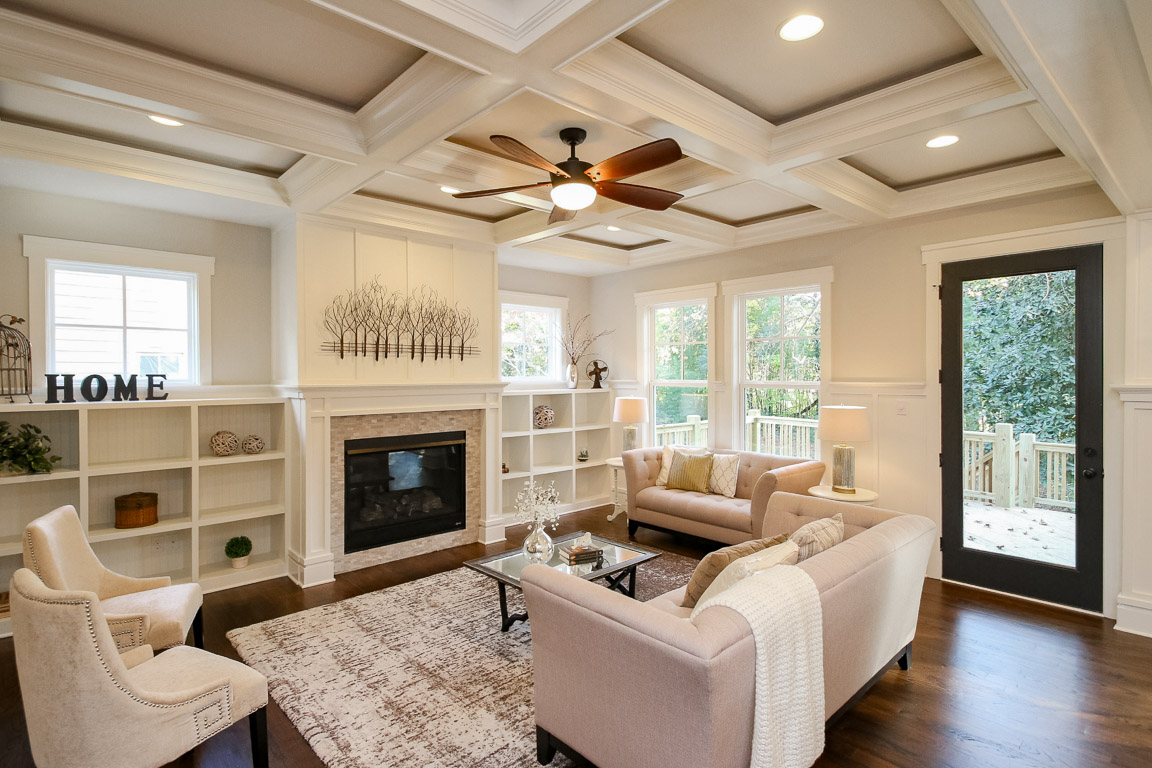 This month, we're sharing posts to help you power up your marketing and your business – or, as we like to say, to help you be a "powerHouseLens" agent!
Once upon a time, listing a home on a real estate portal was something new and different – a way to differentiate your marketing from the competition. Now, it's just a given. Zillow alone gets more than 160 million monthly visitors, and a full 80% of U.S. homes have been viewed on the platform. Try to tell a seller you're not going to take advantage of that traffic, and well, we're sure you can imagine the reaction…
Whether you are listing just on the Big Three – also known as "ZTR," for Zillow/Trulia/Realtor.com – or are including smaller portals in your reach, there are still ways to set yourself apart from the competition. Market your listing with quality visual content, and you'll get more eyes on your listing and keep them there longer. Not sure how to make it happen? Keep reading for tips on how to make the most of your listing on real estate portals.
Start With the MLS
Portals often get their listing content via syndication feeds from MLSs, so make sure your MLS listing looks its best.
Start by filling out property information completely. Even if your primary real estate portal doesn't use a particular data field, another portal might. You want your property information to be as complete as possible everywhere buyers find it.
Next, upload photos at the highest resolution your MLS and your bandwidth will allow. Syndication feeds often degrade the resolution on photos, so the higher your resolution is to begin with, the better the photos will look when they reach the real estate portals.
MLSs don't typically accommodate embedded video or 3D content. If you've invested in these options, get around the restriction by hosting all your visual content on a webpage and pasting the URL into your listing's "virtual tour" field. (If you booked your shoot with HouseLens, an MLS-compliant webpage is automatically included.) Usually, the virtual tour link will syndicate through to real estate portals so buyers can view it wherever your listing goes.
Once your listing reaches the real estate portal, review it to make sure everything is accurate, and update any empty fields. If your MLS or broker doesn't syndicate to portals, you'll need to enter your listings manually.
Embed Video Where You Can
At the moment, Zillow is the only major real estate portal that accepts embedded video on the listing detail page. You can embed a video from the Zillow video app for free, or upload a professionally produced video for $149.
Choking on that $149 fee? Don't worry: HouseLens and a handful of other real estate photography companies provide free embedded video upload for our customers. When you book a shoot with HouseLens, we automatically send the video to Zillow, and they upload it to your listing – no extra charge or work for you. If you don't book with HouseLens and are not sure whether your usual video provider has a similar arrangement, just ask!
Keep in mind that Zillow only displays videos for active listings. This is to protect both you and the portal from infringing on the video producer's copyright.
Embed 3D Where You Can
Both Redfin and Realtor.com currently accommodate embedded 3D content on the listing detail page. If you're a Redfin agent, make sure you're taking full advantage of their extensive 3D program. Ask your managing broker what you need to do to get a 3D model on every listing. Once the content is produced, your brokerage office will make sure it gets onto the Redfin portal.
Realtor.com gets its 3D content via syndication feed from Matterport. The syndication feed is enabled by default in the Matterport backend, but you have to verify the address on each model and make sure it matches the address you entered on the portal.
If you or your brokerage owns a Matterport camera, you can control your own syndication feed. If you hire a Matterport Service Partner to produce the content, you'll need to make sure your MSP is doing everything necessary to syndicate the models. HouseLens has you covered here – our Matterport syndication feed is up and running, and there's nothing extra you need to do to make sure your model gets displayed on the real estate portal!
Look Beyond ZTR
While the Big Three will certainly bring significant traffic to your listing, keep in mind that smaller real estate portals can also be a good place to market a home. Look at options such as Homes.com or Movoto, and do a little research to find out if a particular portal is popular with buyers in your area or your niche. For instance, there are active portals for vacation homes, luxury homes, historic homes, and more.
When you list on a smaller portal, you'll have less competition. You may also reach buyers who are farther down the funnel. Only 50% of Zillow's visitors are actively looking to buy or sell – a specialty or localized portal is likely to have visitors with stronger intent to purchase.
Don't Forget Your Profile
People don't just visit real estate portals to find homes – they also visit the sites to find an agent. And of course, you want people to be able to contact you if they're interested in one of your listings. Even if you can't afford to participate in portals' lead-generation programs, their SEO is so powerful that just having a profile on those sites can bring you to the top of the list in search results.
So as a final step, make sure you have a solid profile set up on any real estate portal where you market your listings. Include an attractive and professional profile photo and photo, video, or 3D content of one of your nicer listings, if possible. And don't forget to mention that you use professional visual marketing – it helps win listings, too!