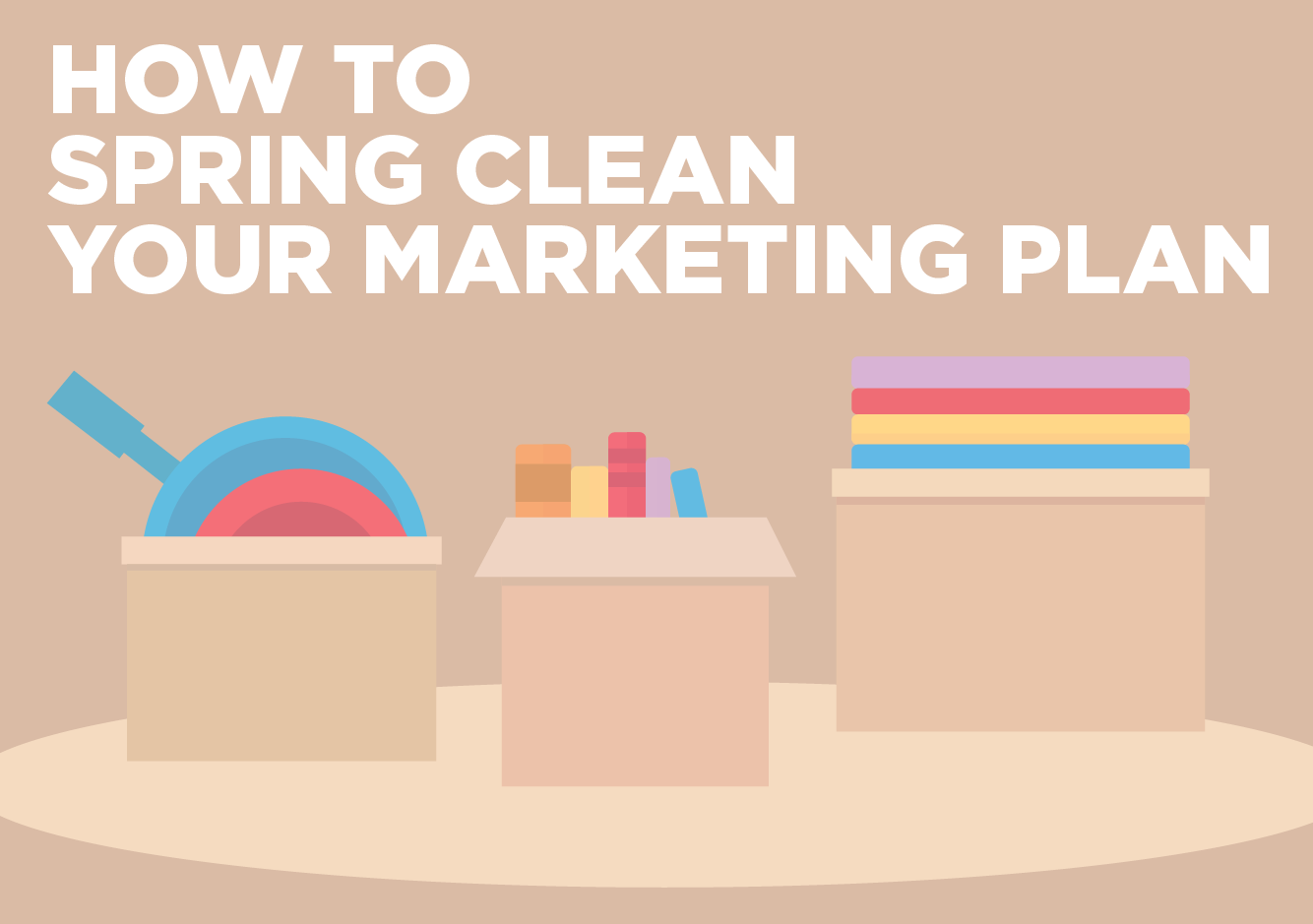 The first official day of spring is less than a week away, and all the home magazines and blogs are talking about a common topic: spring cleaning.
Deep-cleaning your home and clearing out the winter clutter may be traditional at this time of year, but you don't have to stop with your house. You can also use this opportunity to spring-clean your business, starting with your marketing!
Particularly with historically low inventory plaguing many cities, this spring real estate season is likely to be one of the most competitive yet. Cleaned-up, refreshed marketing will strengthen your brand so that you can hold your own against any other agent in your city. So get out your mental broom and get ready to clear the cobwebs from your marketing plan!
Dust off Your Fundamentals
Marketing in the blind does no one any favors. You waste money, your audience gets useless information, and your sellers' homes sit on the market for too long.
Going into spring, make sure you understand fundamental marketing principles. This will help you be more intentional and organized about your marketing activities, plus it will bring you better results.
The No. 1 rule of marketing is "know your audience": to whom are you marketing your services, and what do they care about? Are you going after sellers, buyers, or both? Do you want to cater to a particular demographic? Use a resource such as the National Association of Realtor's Home Buyer and Seller Profile or Zillow's Report on Consumer Housing Trends to understand what your target audience looks for in a home and a real estate agent.
Once you know your audience, you can identify where they hang out online and what kind of message will resonate with them. Think in terms of their problems or pain points and communicate how you can help.
It's also important to keep your content balanced. You have to compete with a myriad of other messages – not just from other real estate agents, but from everyone who is marketing to your audience – and people will skim right over your content if they don't find it helpful, informative, and entertaining. Seth Godin calls it "permission marketing": prove your content's usefulness, and your marketing will gain entrance to your audience's inner circle of attention.
Update Your Info
It does you no good to send your marketing out into the world if interested buyers and sellers can't get in touch with you. So make sure your contact information and online profiles are up-to-date everywhere they appear.
Start with your business card and email signature, the most commonly used sources of contact information. Keep in mind that your business card and email signature are not meant to provide all your information, just the essentials. So limit details to your logo, primary phone number, email address, and website URL. Then buyers or sellers can visit your website to see your full contact information.
And speaking of websites, your next step should be to make sure all your website listings are up-to-date. Start with your own site and check that your bio as well as your contact information are all correct. If your bio needs an update, consider using this opportunity to upload a video bio instead of or in addition to a written one. It will improve your SEO, which means buyers and sellers will be more likely to find you when they search online for an agent. Then check any other sites where you have profiles – your broker's site, franchise site, Zillow, Trulia, Realtor.com, etc. – and update those as necessary.
Next, review your social media profiles. Use this as an opportunity to update not just your contact information but also all the other settings on your profiles. Refresh outdated profile or background photos, make sure all URLs and buttons work, and any other personal or business information is correct. Finish by googling yourself to make sure you haven't missed anything.
Refresh Your Website
Your website should be the centerpiece of your marketing program, with all roads leading back to your brand, your content, and your listings. Aside from updating your contact information, spring is the perfect time to refresh your website as a whole so it's ready for the increased traffic from eager buyers and sellers.
The idea of refreshing your site can sound intimidating, but the process can actually be as easy or as complex as you want to make it. If you believe it's time for a total overhaul, you can either hire a developer to build a new site for you or go with a templated site from a company such as Placester or BoomTown. (Read our blog posts on evaluating your current site and rebuilding your site if you need advice on this.)
If you're happy with the overall look and structure of your site, it's still worth reviewing your content and SEO to make sure everything is current. Check whether you need to update header or video photos, featured content (such as community videos), or event calendars. Fix any broken links or buttons, and take down or redirect any single-use landing pages that are no longer relevant. If you are running an SEO plugin, check your settings to ensure they're accurate.
Those are our tips for this week – check back next week for Part 2!