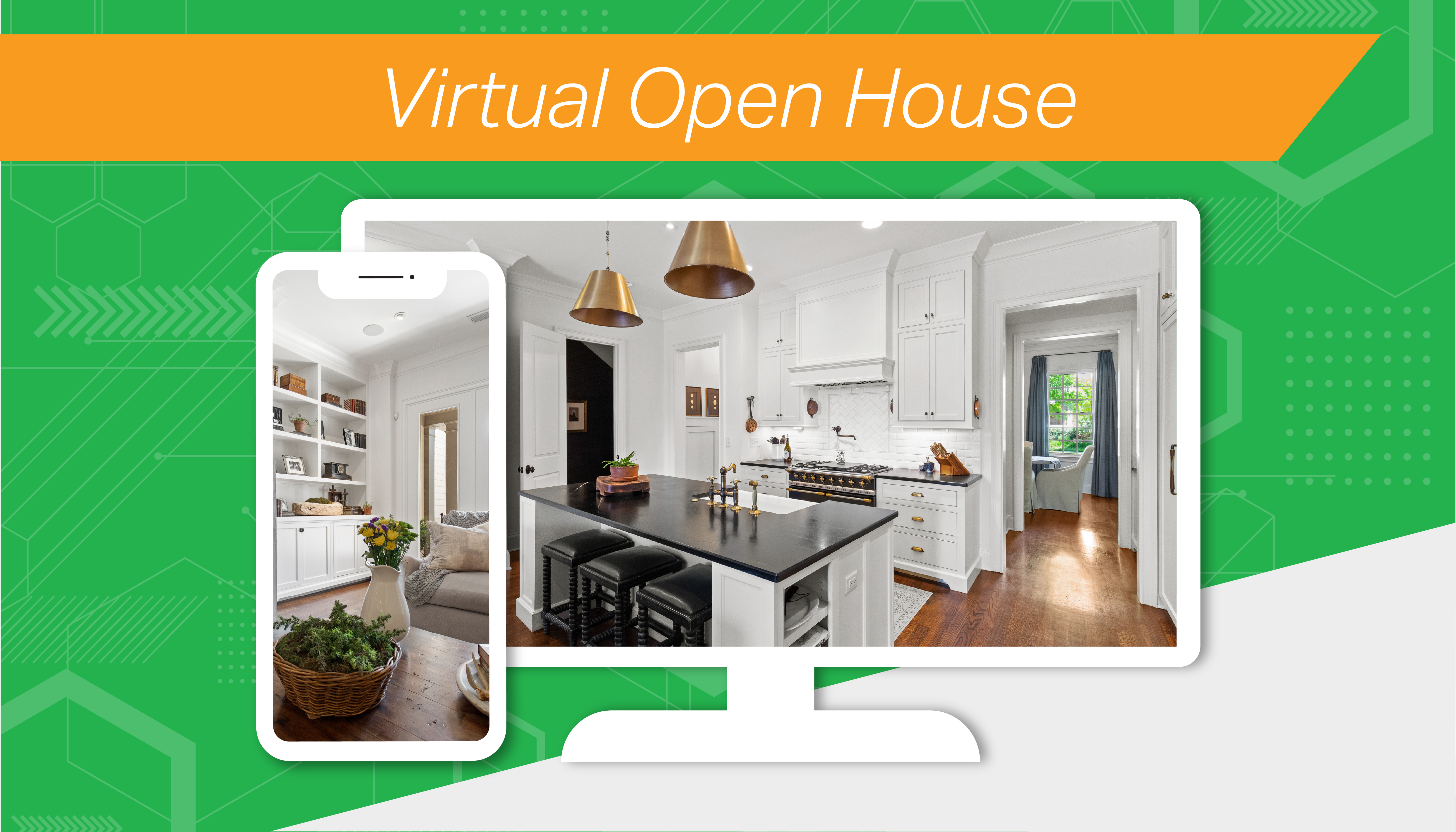 We live in a time where many things have changed and while, as an industry, we were already heading to a much more digital environment, recent events have greatly accelerated this change, and one of the most important outcomes is the Virtual Open House.  These have become so popular that our key agents are now considering never holding a traditional open house again.
If you are not tech savvy, you may feel intimidated at the idea of streaming an open house or conducting a virtual walkthrough. The key thing to remember is that the same aspects that make a successful in-person open house, also lead to a successful VOH – attention to detail, knowledge, market expertise, and friendliness.
Here are a few tips to help make your VOH successful:
Let people know in advance – promote the open house well in advance to give people time to plan.  Provide a timeframe for the virtual open house and be sure to include details about the property.
Don't rush it – A VOH should be paced very much like a traditional open house. Shoot for 15-20 minutes of streaming as you take potential buyers on a virtual tour of the home.  Focus on the same emotion-drivers and key features that you normally would.
Think of this a bit cinematically – Start outside and guide the buyers through the front entrance, just as you would for a in-person private tour.  Walk through each room, remember to show closet space, upgrades and finishes, as well as the key features (Hero Shots), and extras.  Finish back outside with the outdoor spaces. Don't forget to let them know about the neighborhood, local amenities, schools and other highlights, and possibly include a few video clips to highlight these. Also, stop and answer questions from the buyers during the event.
Conduct a VOH day of multiple tours – To make a big impact, offer 3-4 tours a day for all your active listings.  Also, as stated above, let people know in advance through email, social media, etc. This is a perfect opportunity to promote yourself and your listings.
Most of all, have fun!  This is what you do for a living and this new environment is another opportunity to be yourself.