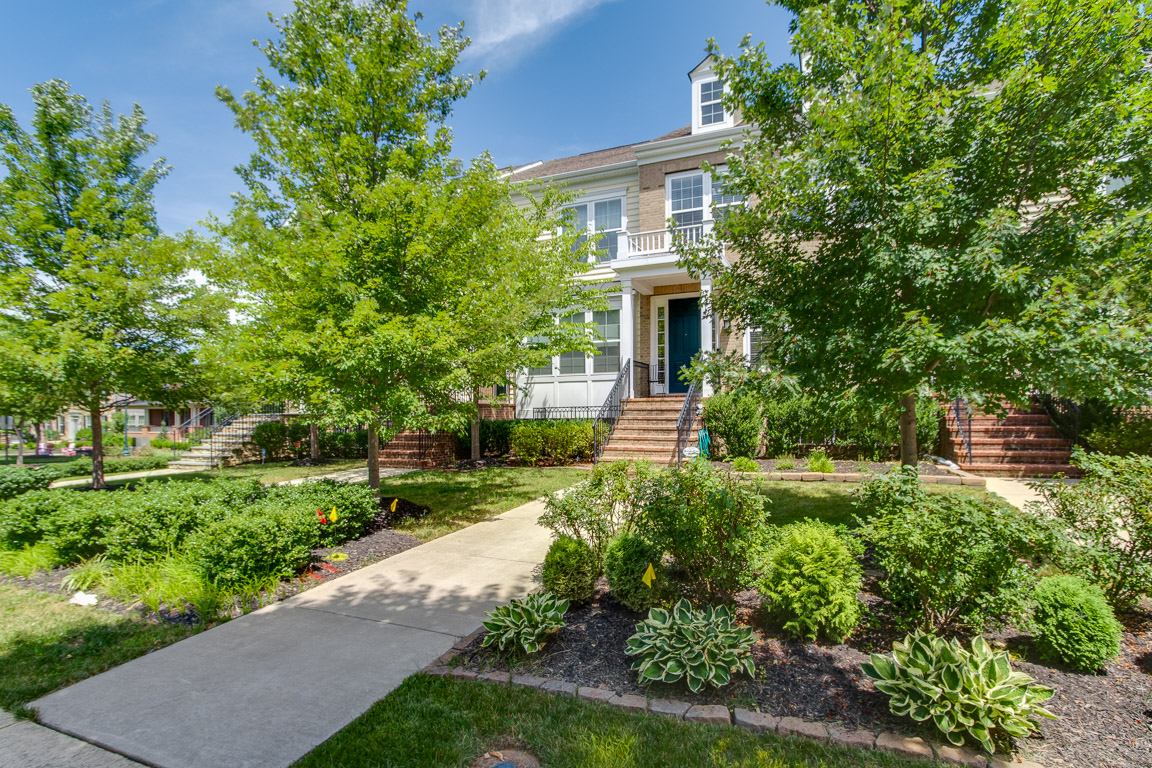 Real Estate Agents know that their customers deserve clear, professional photography to help sell their listings. Thus, they oftentimes seek an experienced professional photographer to continuously help with their listing's visuals. There are many reasons that agents leave their listing photography to the experts. One major reason is that professional real estate photos can help build brand trust. By giving viewers professional photos that look clean and thoughtful, they know that the listing agent takes their job, and the needs of the seller, seriously. Agents also hire professional photographers, and build a relationship with a team like HouseLens, because of the consistency in the quality of work and editing which can give their listings a familiar look and feel. In visual marketing, consistency is key.
There are three listing photography tactics, in particular, that stand out amongst our top Agents and the flawless listings they produce. These being Twilight Photography, Green Grass/Blue Sky, and Matterport 3D. We'll cover all three in this blog.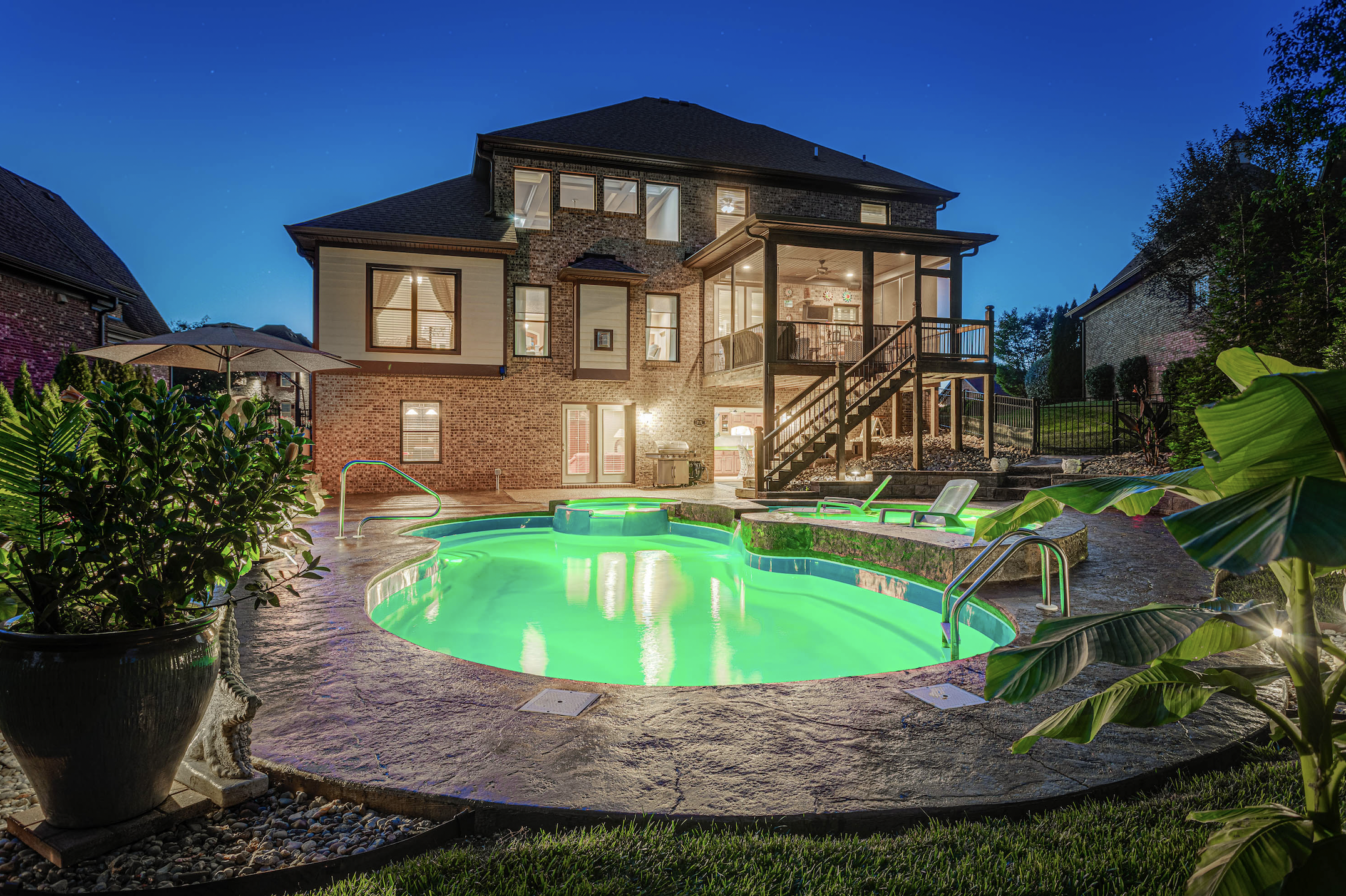 Twilight Photography
A twilight photo, or a photo taken of an exterior of a property at dusk, is an effective and easy way to showcase a property's landscaping, pools, fire pits, and other outside home features. Twilight photos are appealing because of the contrast between the lights inside of the home and the sunset outside of the home. This gives viewers a good idea of what the home looks like from the outside during evening hours.
HouseLens Artists are fully skilled in the art of twilight photography and know how to capture this quick, sometimes tedious, moment. They ensure that the home is ready by turning on all interior and landscaping lights, and keeping an eye on the sun as there is a brief 8-15 minute window to capture the perfect twilight photo. Their cameras must also be set to a specific set of settings.
Blue Sky/Green Grass
Most people make a judgment on a property within 10 seconds of viewing it. Enhancing the mood of a photo by intensifying the green of the grass or the blue in the sky can give any property the perfect visual representation that will attract customers, even at first glance.
With our blue sky/green grass add-on, the view from rooms to the outside area of the home can quickly go from gloomy to beautiful. Even if the weather is causing the sky, yard, or greenery to look less than optimal, these edits will give your listing the vibrancy they need.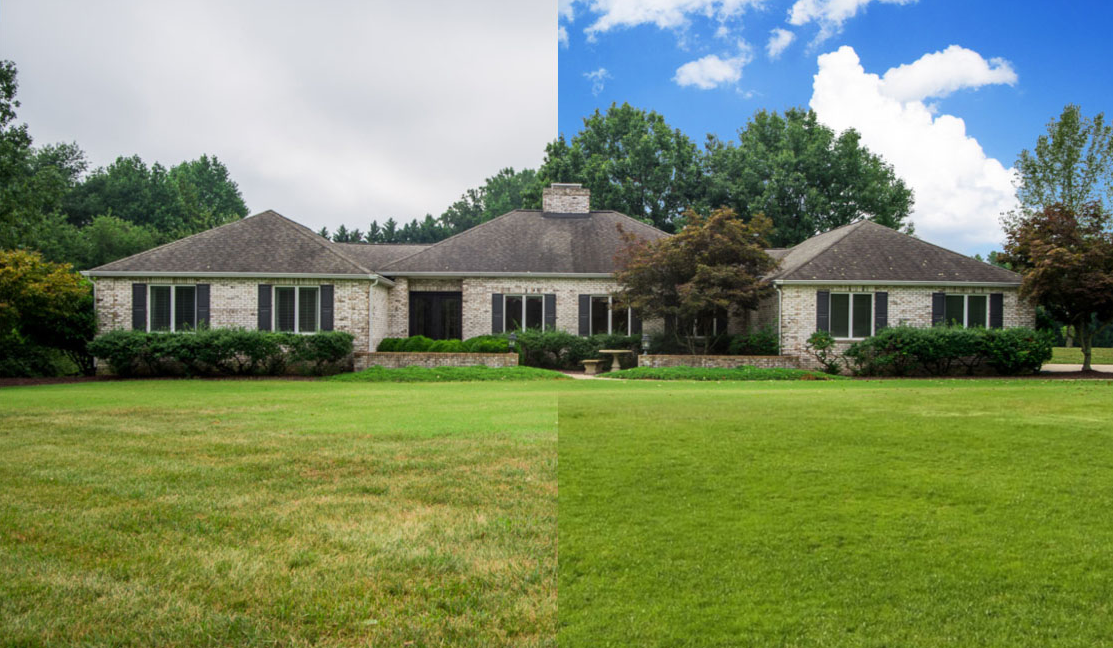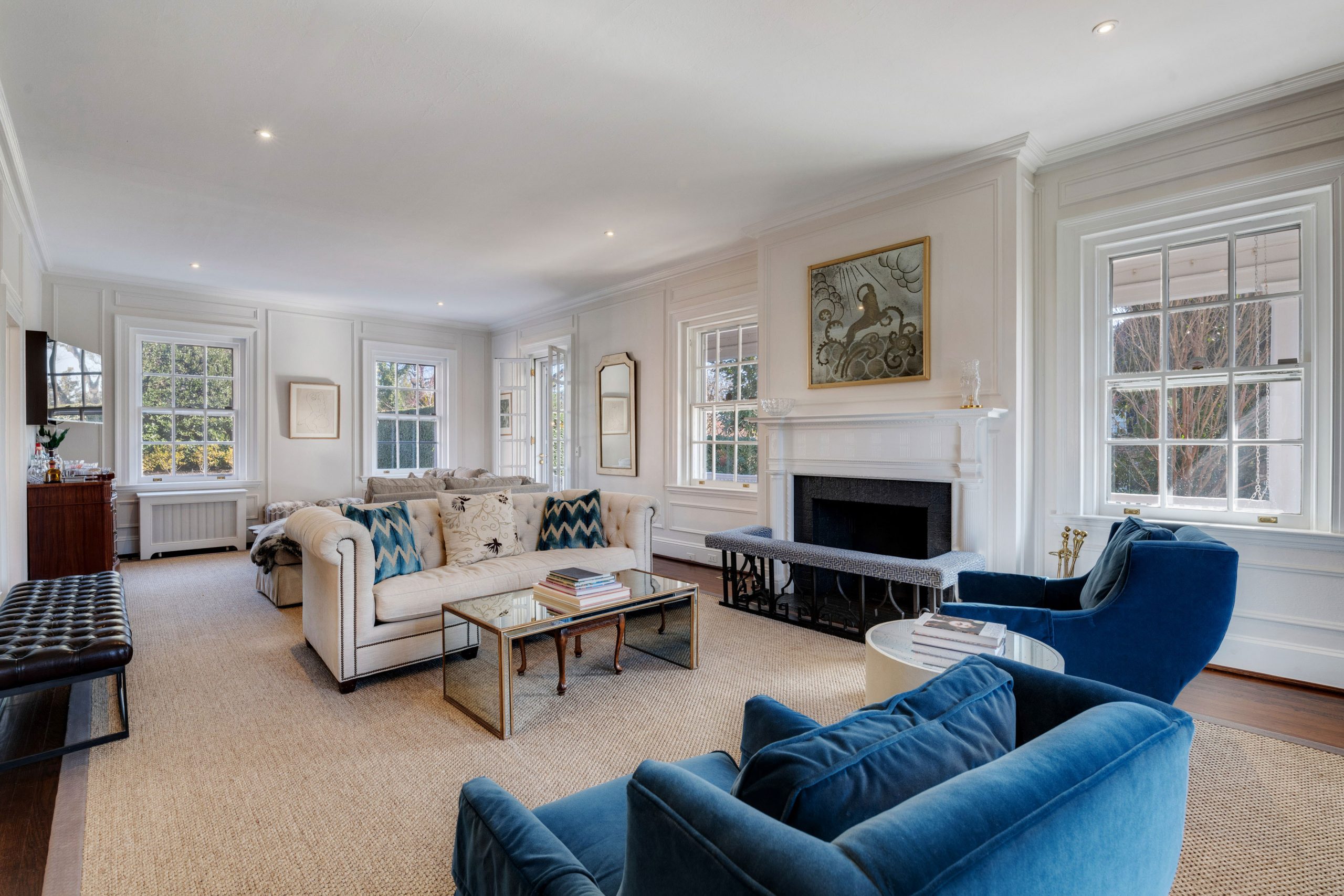 Matterport 3D
Our Matterport services provide a 3D visual of listings, essentially providing a digital rendering of the home that allows viewers to tour the home virtually at their own pace. This gives the viewer full control to view certain parts of the home for the amount of time they need without feeling rushed. Every residential model captured by HouseLens comes with a complimentary 2D floor plan.