Are you a real estate agent with listings that need to be photographed? Have you seen the work of a professional photographer and want to hire them for your properties but are not sure how much it will cost? Maybe you think hiring a pro is too expensive and would rather take your own photos. Or maybe you've never had any experience taking pictures and don't know where to start. We're here to help answer some questions about photography so that when it comes time for you to list your property, there'll be no question as to whether or not the right person is behind the lens.
A Professional Real Estate Photographer vs Hobbyist
There are a few differences between an amateur and a real expert real estate photographer. The first thing that makes them different is equipment. An amateur can use their phone or tablet for the entire shoot, but this means they will have lower quality images and won't be able to capture as many angles. A real professional real estate photographer uses different lenses, flashes, and other gear to ensure a photoshoot's needs are fully met. They know what they're doing because it's their job!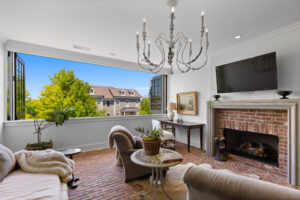 A hobbyist photographer is someone who takes photos for personal enjoyment, while a professional photographer uses their skills to generate income. At HouseLens, our photographers are known as Artists. They're skilled in the art of professional photography, videography, drone photos and video, and much more. The HouseLens Artist is professional, punctual, and friendly. They're real estate experts who know how to get the best real estate photos and have years of experience and real estate shoots in their portfolio of work. They know what angles, lighting, and equipment are needed to capture a listing's best views.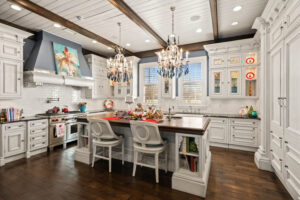 The real estate photographer, and HouseLens Artist, is an expert in real-estate photography. They know how to get the best shots of a property and they're skilled at taking beautiful, clean real estate photos that will look amazing online or on print media. They're also friendly and easy to work with. They're patient, professional, and know how to handle difficult situations like trying conditions or unexpected challenges that come up the day of the shoot. A realtor photography expert will go above and beyond for you.
We hope this blog post has been helpful in explaining what makes a great real estate photograph vs hobbyist shots. Remember: hiring an experienced photographer is worth the investment. Investing in a true professional real estate photographer is investing not only in your customers but also you real estate career.